Camping in Tucson just got way more glamorous. 
Glamping, by the way, means no setting up tents, no sleeping on the ground and best of all, no outhouses. You'll be sleeping among the saguaros without any of the work.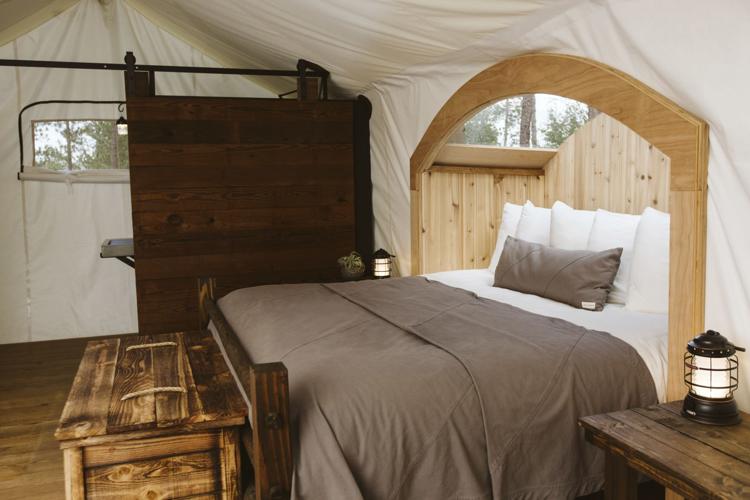 Under Canvas has glamping options near national parks around the country — Arches, Canyonland, Zion, Yellowstone, Glacier, the Great Smoky Mountains, Mount Rushmore and the Grand Canyon. 
"We've seen tremendous excitement around our Under Canvas Grand Canyon camp opening this year, so it was a natural next step to open another Arizona camp," writes Under Canvas co-founder and CEO Sarah Dusek in an email. "Tanque Verde Ranch and the nearby Saguaro National Park and Coronado National Forest provide a breathtaking backdrop for our glampsite and countless opportunities for our guests to explore." 
Tanque Verde Ranch, 14301 E. Speedway, (and the new glampsite) is at the base of the Rincon Mountains. Take Speedway as far east as you can go and there you have it: Natural beauty. 
From Dec. 13 until April, 26 tents will be available in Tucson at Tanque Verde Ranch. Because of weather, many Under Canvas sites don't operate year-round. Tucson is the first winter destination. 
The African-safari inspired tents coming to Tucson in December are actually from the Grand Canyon site, says Terry Hanley, the general manager of Tanque Verde Ranch. The Grand Canyon dates are Sept. 13 through Nov. 13 this year. 
"It's just an extension of the ranch," Hanley says. "We've got some spectacular scenery out here, and I was up at the site last Friday night at sunset, and it's going to be amazing up there." 
The resort is about a five-minute walk away, Hanley says, so glamping guests will have access to resort amenities including the pool, fitness center, spa, and Wi-Fi. Because, yeah, the tents don't have internet access. And that's on purpose, so you can connect with your people.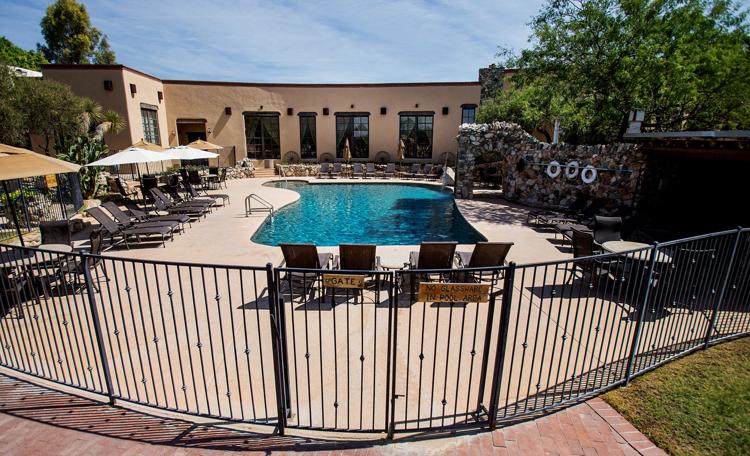 The tents range in their fanciness but all offer daily housekeeping, wood-burning stoves and bedside charging stations. Plus, linens. It's basically like a hotel room. No sleeping bags here. Some of the tents have en-suite bathrooms. Others have a communal bathroom option. All options include flushing toilets and hot showers. 
Prices start around $150 to $170 a night (but sky-rocket depending on what kind of tent you want). You can start making reservations now. 
"At Under Canvas, we believe that time spent outside together fosters and inspires invaluable moments of connection between friends and family," Dusek writes in an email. "Our hope is that we can enrich lives by encouraging people to share experiences in the outdoors, without compromising on comfort or style."