Not many people can honestly say they've done something since birth.
But when Lynnea Morales was a newborn baby in the hospital nursery, a humming sound was heard from her crib.
Concerned, the doctors checked Lynnea's lungs and everything else to make sure she was okay. 
Sure enough, Lynnea was fine. She was just humming.
Doctors speculate that Lynnea must have been emulating music she heard while her mother was pregnant.
"The doctor asked me, 'did you sing or hum' and I was like 'all the time. I was always singing,'" said Becky Morales, Lynnea's mother. "So the doctor said she must be emulating what she heard in the womb."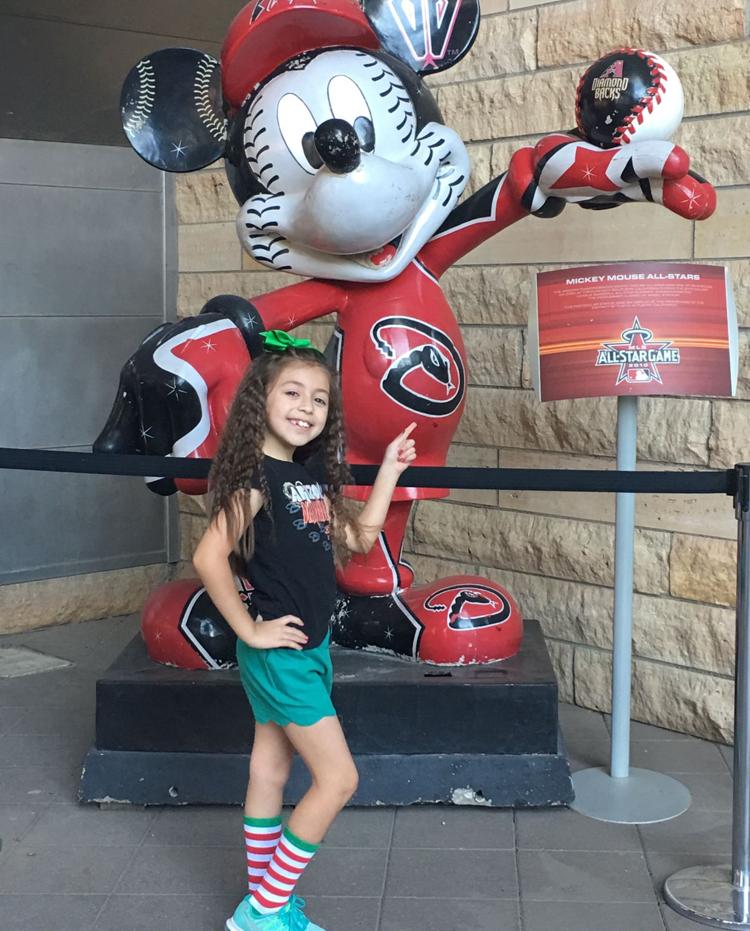 That was just the beginning for Lynnea. 
By age 2, Becky knew her daughter was a natural singer. 
"She could really carry a tune," Becky recalled. "Regardless if she knew words or not to a song, she could hear it and imitate it and sing any note."
One day when her parents were watching sports, Lynnea heard the National Anthem for the first time and fell in love with it. She was 3½ at the time. She told her parents she wanted to learn the song and sing it at a ball game.
"So, she took it upon herself to learn it and by 4, she knew it," Becky said. "Since then, it's been one of her favorite songs to sing."
"I know it by heart," Lynnea said. "I could go walking around the house just singing it. I don't need words in front of me."
"I made it into the final three," Lynnea said. "And I won Child Singer of the Year and Most Sought After Talent...I was speechless. Inside I was like, 'aaaahhhh' but outside I was like, 'thank you.'"
"The first time we saw her perform live on a stage was in the competition in Los Angeles and I can't even express in words what it was like to see her so young and just like she knew what she was doing," Becky recalled. "It was very impressive. She sang "Somewhere Over the Rainbow," which is another hard one to sing."
She has since participated in local performances and pageants and has signed with an agent in Los Angeles.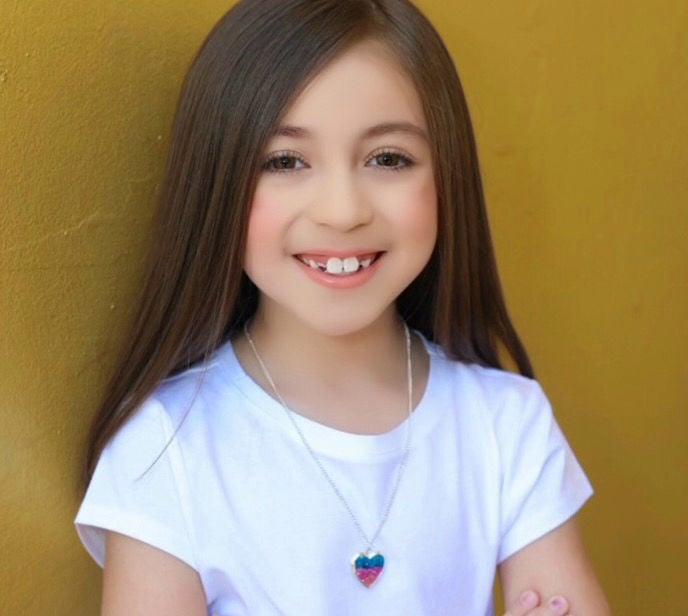 She had the opportunity to sing the National Anthem at a ball field earlier this month when she sang it for a crowd of parents and baseball players for the Palo Verde Little League's closing ceremonies. 
When she took the mic, people didn't expect such a large voice to come out of such a small person. 
"This was her first time singing for us, but I understand she has done some events prior to this," said Niki Bourassa, president of Palo Verde Little League. "I was stunned and blown away to hear such a powerful voice out of a small person. Beyond impressed, and we would love to have her back any time."
In March, she auditioned to sing the National Anthem at Chase Field in Phoenix. 
She didn't get that part, but she's okay with that. In fact, not getting the part once in a while helps Lynnea appreciate the parts she DOES get that much more.
"If you get the part all the time, you don't know what it feels like to not get that part," Lynnea said. "It's not a good thing, but it's not a bad thing to not get the part."
Last week Lynnea auditioned for two parts in Los Angeles — a Star Wars commercial and for the role of young Cosette in the play "Les Miserables."
The Star Wars commercial is an acting gig, which is another passion of Lynnea's. It was the second audition for this role. 
For the "Les Miserables" part, she had one day to memorize the song "Castle on a Cloud." (Click below to hear her sing it)
"Literally, we were at home. I was playing Barbies, whatever. I LOVE Barbies. My dad came upstairs and said I had an audition for "Les Miserables,'" Lynnea said. "So he printed out the music and I had to sing it and go over it. I had to practice with music and without. Literally that day, like that night. I knew it. With a British accent."
Lynnea said the audition went well.
"It was really good because they only gave me two tips: Less bravado and to hold out the nice and soft part in that song," Lynnea said. "I think they had me sing it three or four times."
Now, she waits to hear whether she got the part or not. That's the hard part. 
If she does get the part, touring will start in August, Becky said. 
While she waits, she is preparing to compete for nationals in the Pageant Door in Orlando, Florida since she won the state title. 
"The crown is beautiful. It's like a real crown," Lynnea said.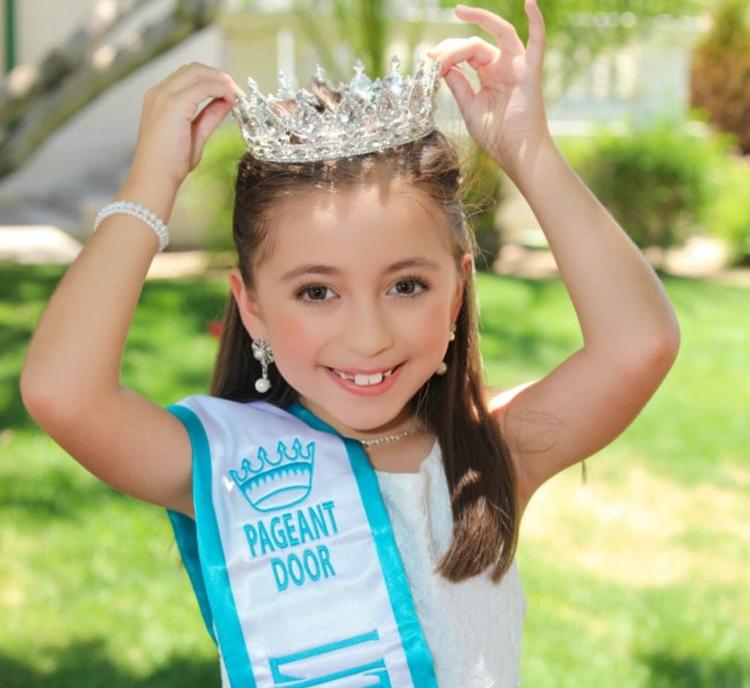 For the pageant, each girl is required to advocate for a cause. Lynnea chose child hunger because she doesn't like to see other kids struggling for food. 
"I'm lucky because my parents put a roof over my head," Lynnea said. "They give me food and water and those children don't have that."
Her talent will of course be singing.
"I wouldn't be myself if I didn't sing and act," Lynnea said. "If I didn't sing and act I don't know what I would do. That's what makes me, me."
Her parents say they'll help her live out her dreams however they can.
"The biggest thing for her dad and I is she's having fun," Becky said. "It's something she told us when she was 5. She said she wanted to be on TV."
Becky says Lynnea is good at balancing everything she is involved with. That's a pretty long list which includes Indoor Soccer League, Pageant Door, AZ Cinderella Scholarship Program, Mariachi Azules, Grupo Folklorico de Los Amigos, chorus and auditioning for acting and singing roles.
But, that long list is just part of working toward her dreams.
"If you're dreaming you obviously want to pursue your dream, unless you're dreaming of riding unicorns. You can't pursue that," Lynnea said. "So you can't just sit there and hope for your dream to come true. You have to work."