Popular baby and children's store, Little Bird Nesting Company, has moved into a larger space and has extended its hours and size range for the clothing it sells.
Shoppers won't have to go far to find the new location — it's just a few miles east at 4508 E. Broadway, between Columbus and Swan. 
Little Bird Nesting Company sells new, gently used and locally handmade baby and toddler clothing, gear, toys and gifts for ages newborn to 8 years old at a fraction of their retail value. For example, large baby gear is priced at 50-60 percent of retail.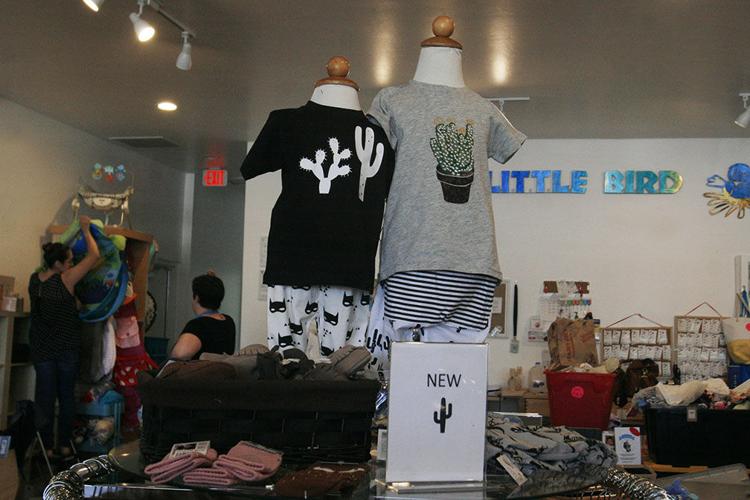 Between storage space and floor space, the new shop is about 1,000 square feet bigger than the old one, says owner Charlotte Lasselsberger.
"Space was the main issue," Lasselsberger said. "We were crammed into a little tiny space."
Filling that space is not an issue for Little Bird Nesting Company. All of the shop's racks and shelves are full.
"We have so much stuff we haven't gotten to," Lasselsberger said. 
Here are photos of just a few of the products that were in the store this week: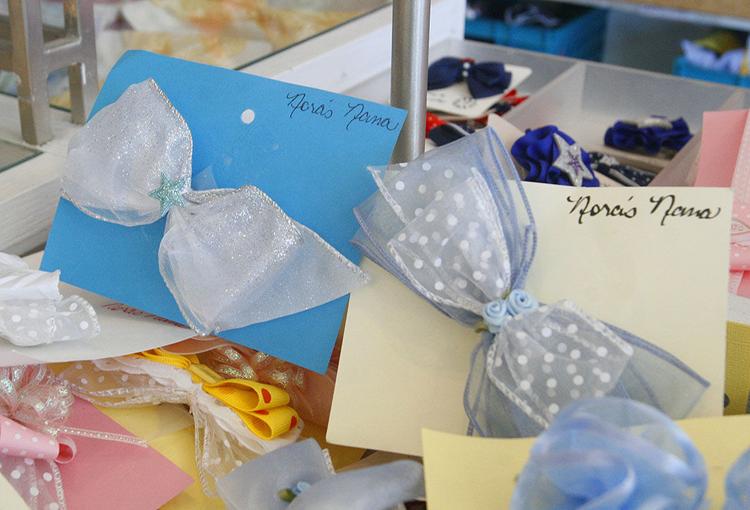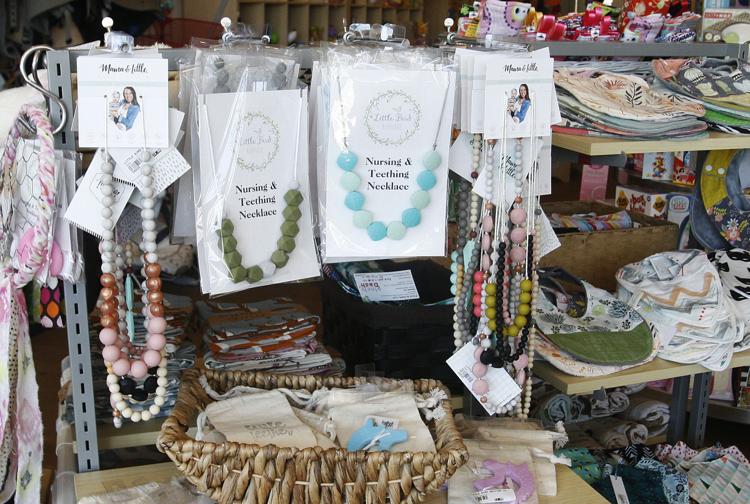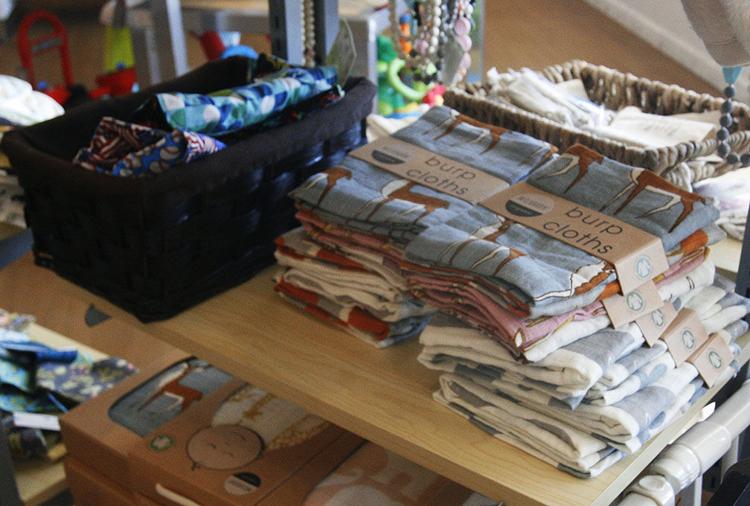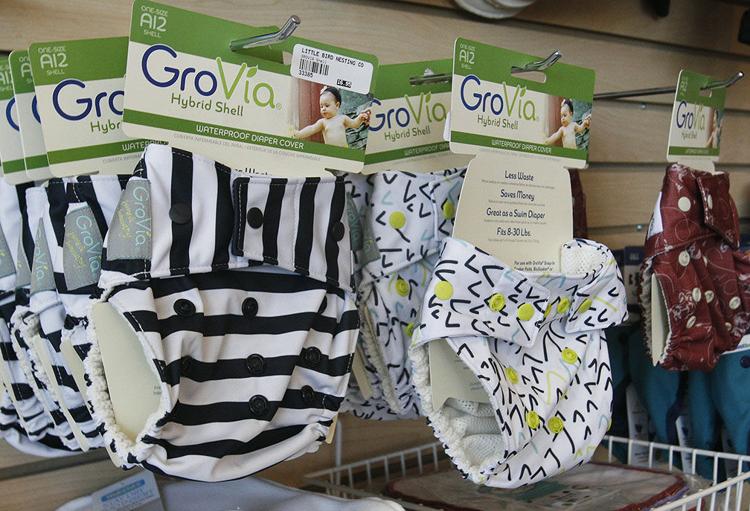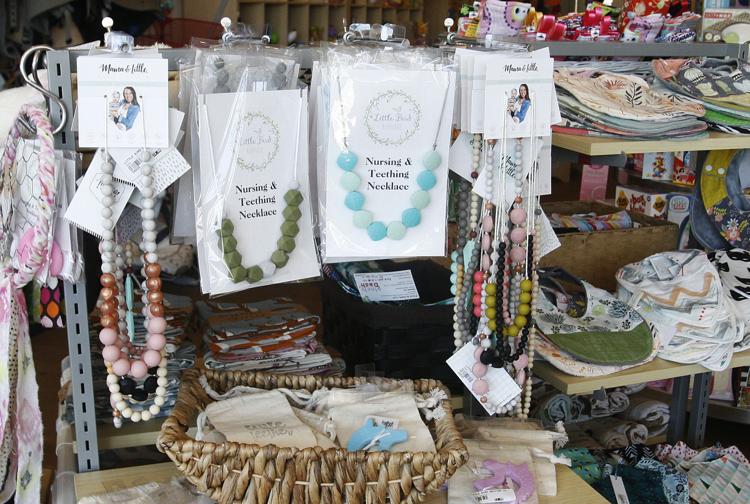 The shop buys clothing — in sizes preemie to 8 — gear and toys for cash or trade. 
Trade value depends on the age, condition and popularity of the item. You'll get 40 percent of the store's retail price for clothing, shoes, toys and accessories in trade credit or 25 percent in cash. For larger gear or very popular items you'll get up to 65 percent of the store's retail price in trade or 50 percent in cash.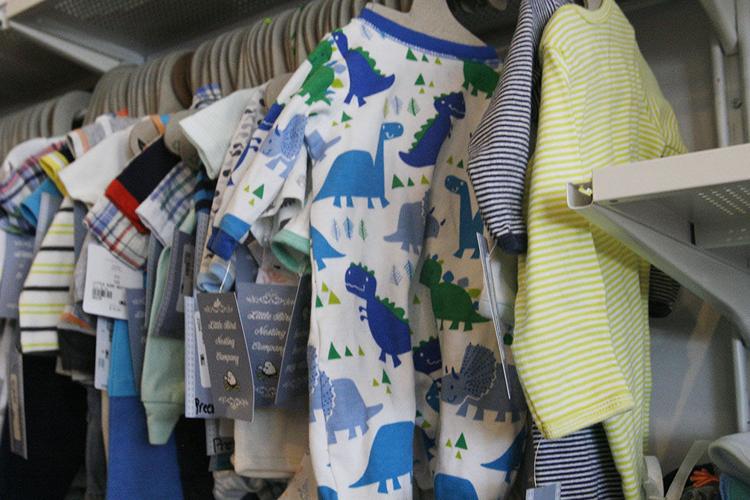 Details
10 a.m. to 6 p.m. Tuesday through Thursday
10 a.m. to 7 p.m. Friday and Saturday
10 a.m. to 5 p.m. Tuesday and Thursday
10 a.m. to 6 p.m. Friday and Saturday