When business partners Bridgett and Bryan Scofield open their monthly, vintage market on Oct. 31, they don't want you to feel like you're stepping into any old flea market. 
"Everything will be curated and staged well," says Bridgett, 32. "We even have a greenhouse vendor, so the whole warehouse will have live house plants." 
They want it to be an experience. 
When + Where Co. Market Space, 4441 E. Speedway, will host monthly four-day markets where you can shop for vintage and antique home goods and furniture — especially if you're looking for pieces with a mid-century modern and industrial aesthetic.
"We're also thinking lots of woods and leathers and metals," and anything that "goes with the desert," says Bryan, 39. 
Bryan and Bridgett are now divorced, but their love for vintage and design compelled them to start When + Where Co. together. The name comes from their certainty that they would make the market a reality — even before they knew how. 
"We weren't sure when or where it would happen, but we were definitely doing this," Bridgett says. "And I was like 'When and Where.' That's a good name and works well for what we do. With antiques and vintage, people always ask where something is from and when it is from." 
The vendors at the Vintage and Design Market will likely change monthly, though Bridgett says they hope to cultivate a core community. The first market in the 4,500-square-foot warehouse will showcase around 40 vendors — mostly local — selling everything from vintage and antique pieces to handmade, artisan products. Some pieces will be new or handmade, and others come from anywhere and everywhere: Estate sales, auctions, resale shops, the curb. Expect an art gallery, urban garden section, staged vignettes and food trucks. They'll even have a few vintage clothing vendors. 
"We're selling cool vintage stuff, not fine antiques," Bridgett says. 
Like a vintage space pinball machine that will be at the first market, Bryan adds.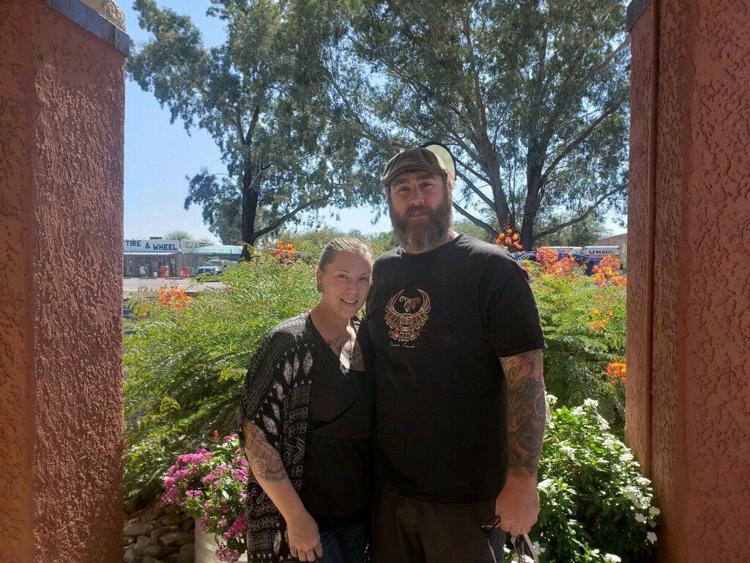 They hope that the emphasis on mid-century modern and industrial pieces (among others) will set When + Where Co. apart from other Tucson markets such as Gather: A Vintage Market.  
Her mom sparked her love for vintage and antiques, she says. 
"My mom would buy and sell antiques, so she would drag me every weekend to yard sales, flea markets and resale shops, and that's where my love of this started," she says. "And once you really fall in love with design and architecture or vintage, you can't ever break away from it." 
In addition to the monthly vintage markets, they also plan to put together niche markets that focus on topics such as tiny homes or their upcoming Tucson Oddities Market on Nov. 15-17 with quirky and creepy curiosities. That's also where they plan to fully launch Cactus and Coffins Curiosities, their own oddities shop. 
For all of these markets, they want to create platforms and community for their vendors. 
"We want to work with as many small businesses as possible," Bridgett says. "We're taking our interests and turning them into markets." 
---
If you go
What: First Where + When Co. Vintage and Design Market
When: Thursday, Oct. 31 through Sunday, Nov. 3