---
It can be hard to arrange play dates and hang outs for the kids during summer since so many people scatter. 
If that sounds like your usual situation, we've got you. 
Here are three places you can take the kids to make summer friends.
Library programs 
The library has a bunch of kid and teen programming. If you take them regularly, they're bound to meet up with the same kids and make connections. 
Family Storytime at Himmel Park Library, 1035 N. Treat Ave., is a good example. Take the kids to read stories, sing songs, learn signs, do crafts and play. There's a 30-minute Stay & Play afterwards giving children the chance to connect with others. Storytime takes place on Saturdays at 10:30 a.m. Go here for details. 
Comic Book Club is another example. It takes place at 1 p.m. on Saturdays at Kirk-Bear Canyon Library, 8959 E. Tanque Verde Road. Kids ages 7 and up will be creative and make their own comic books. Go here for details.
Summer camp 
Sign them up for a summer camp program. They'll spend time with kids in their age group and hopefully make new friends. 
The Get Air Tucson Summer Camp for kids ages 5-15 sounds like a fun opportunity. It runs from 1-5 p.m. and you can sign up for a four-day session for $99.99 or one day for $34.99. There will be group activities and lots of time to jump around. Go here to search our database of local summer camps to find more. 
Summer Sports
National Youth Sports Tucson offers indoor soccer, volleyball, basketball, cheerleading, baseball and T-Ball for kids ages 4-14. When they're on a team, they're bound to connect with someone. The season runs June 22-Aug. 3. You can register and find more info here. Registration costs $80.
Sign up for a swim team. There are city and county swim teams for kids. There are some requirements like being able to swim 25 yards without stopping. The city and county have different ages and pre-requisites, but if they get in, they'll spend a lot of time with their team at practice and meets. 
The Pima County team registration is $20. Go here for details. 
The City of Tucson team registration is $30. Go here for details.
If your kiddos aren't old enough for swim team, just going swimming at the community pool is a great way to meet other children, especially if you go around the same time and day. 
---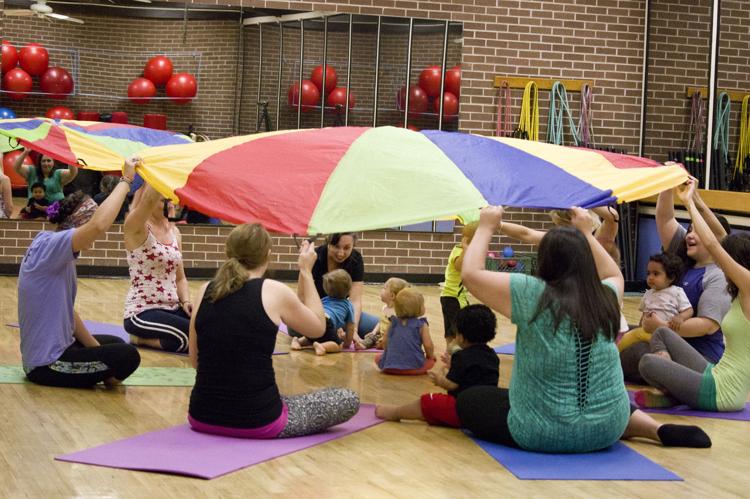 The 2019 Summer Activity Guide is out now. Find a class for you or your kids (or both!) to keep everybody happy and occupied this summer. Try a baby and parent yoga class; inexpensive swim lessons for the kids; or teen cooking classes. Registration starts Saturday, May 4, 2019. Find all the classes, dates and locations here.