You'll find Lucky Cat Social Art tucked away in Oro Valley's Plaza Escondida shopping center —fitting, since the sunny studio is a bit of a hidden gem. 
It's convenient that the studio shares a parking lot with Trader Joe's and Panda Express. Owner Michelle Schloss envisions an evening at Lucky Cat replacing an Friday happy hour or dinner out. 
At the studio, Schloss, 40, hosts paint parties and kids' crafting sessions. She's not opposed to adding ribbons or glitter to a painting that needs a bit more pizzazz. She's got all sorts of crafty supplies on site and is inspired by mixed media.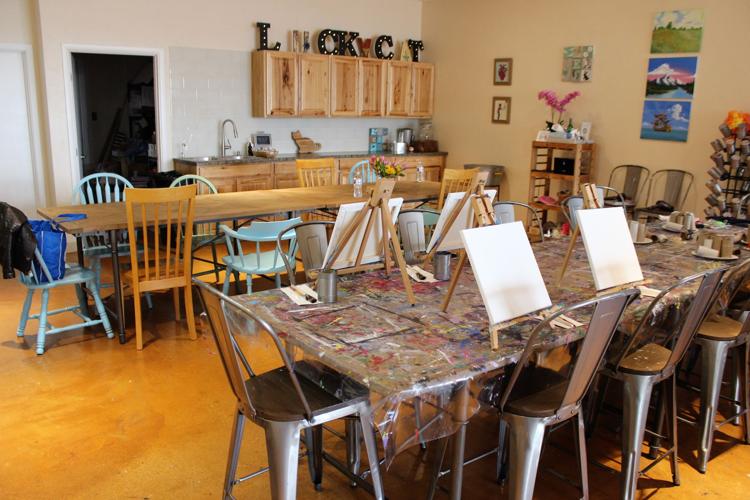 Lucky Cat doesn't provide food or drinks, but you're more than welcome to bring your own. The studio has ice, wine glasses, corkscrews and other cutlery for you to use. 
That's why the location of Trader Joe's is so convenient — pick up some goodies and then unleash your inner Picasso. 
Schloss opened Lucky Cat Social Art, 7872 N. Oracle Road, about two years ago. She was previously a high school English teacher in Florida and a spent a year teaching at Marana High School before deciding to stay home with her two young kids. The stay-at-home mom life reset her thinking.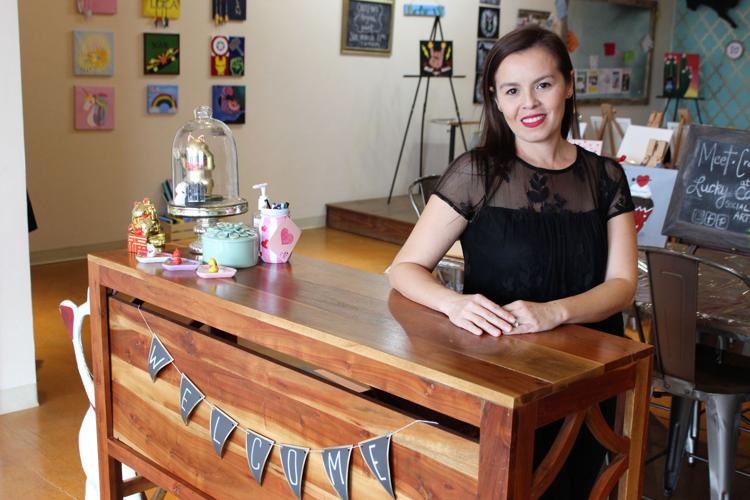 "I loved teaching, but it's like your mind opens up and you can do anything," she said. "So I tried to think, 'How could I be around kids? How could I still be teaching? I love to be a hostess and I love to craft. How could I do all of that?" 
The answer: Start her own business.
The name Lucky Cat, by the way, just refers to Schloss' love for lucky cats — keep your eyes open. You'll see them scattered throughout the studio. Schloss even gets them as gifts now.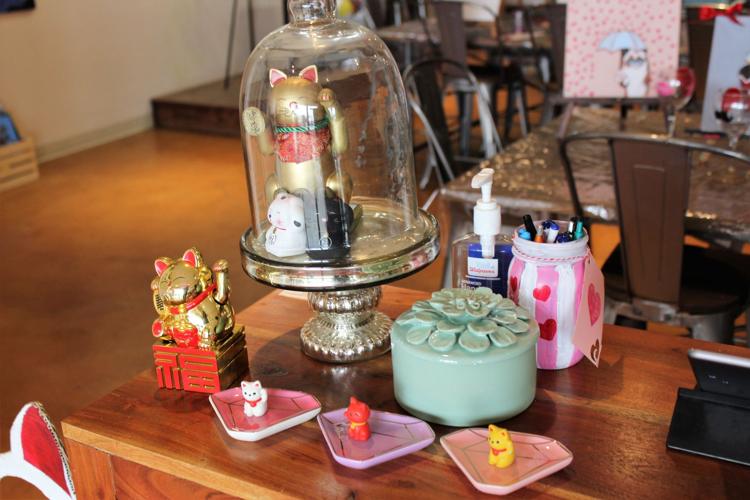 When she started the business, she hired artists to fill in where her skills lacked and now has a team of four. 
"You go to work and have fun," said Emily Haskell, an artist and hostess at Lucky Cat. " The customers are in a good mood and having fun because of the atmosphere ... and no one leaves unhappy. ... I have had a bunch of jobs and you never know when you're going to have a bad day, but you never have a bad day at Lucky Cat."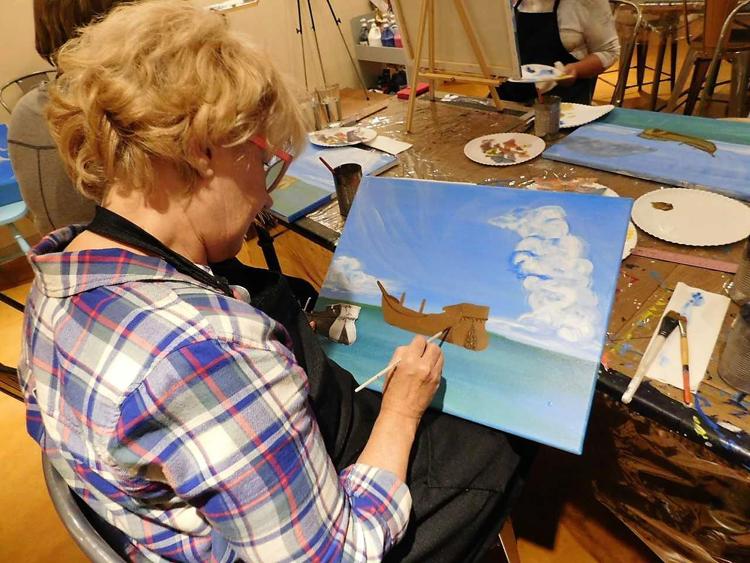 Haskell, a 20-year-old University of Arizona graphic design student, was one of the masterminds behind Lucky Cat's new trivia nights. This weekend, they're hosting a family painting party with Disney trivia. Harry Potter and 80s and 90s trivia nights are also in the works. 
"We have regular customers who come every couple of months, and they were painting and asking each other Disney trivia..." Schloss said. "They were telling us how much they love trivia and how other places have become so overrun, and we were like, 'We can do that here.'" 
Schloss has also experimented with acrylic pour paint nights and floral arranging workshops. Once a week, she does a $5 crafting session for kids using recycled materials.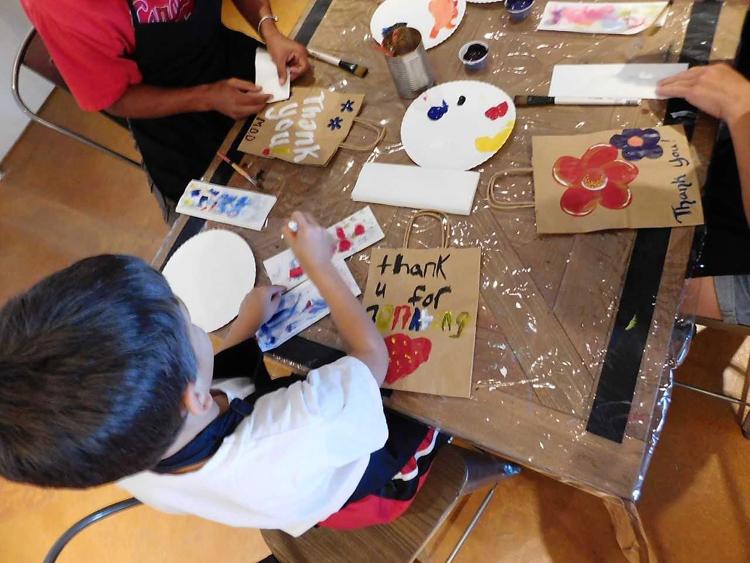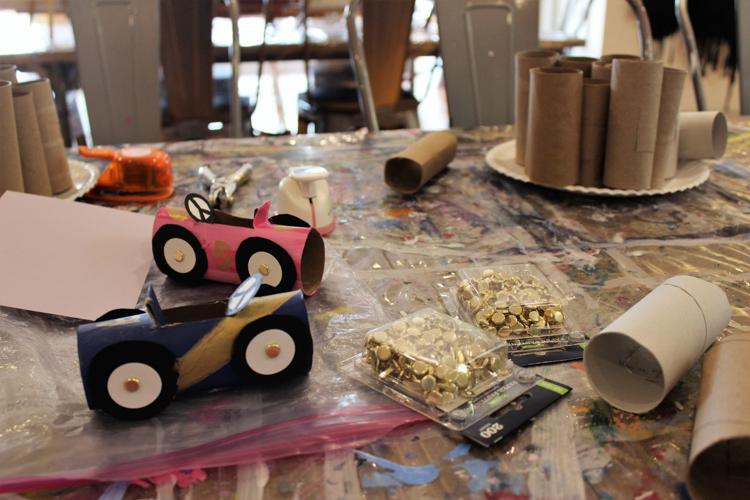 When the studio originally opened, Schloss envisioned hosting weekly open crafting sessions, but when she didn't attract the customers she had imagined, she pivoted. She occasionally does mobile parties but prefers to keep the mess in the studio. 
Now she focuses on activities for kids, public paint parties and private parties — bachelorette parties, kids birthday parties and baby showers, for example. That's when the supply of wine glasses and cutlery comes in handy. It's a party without the mess. 
Schloss and her team want to make art accessible for anyone.This is the spot to bring your Pinterest dreams to life.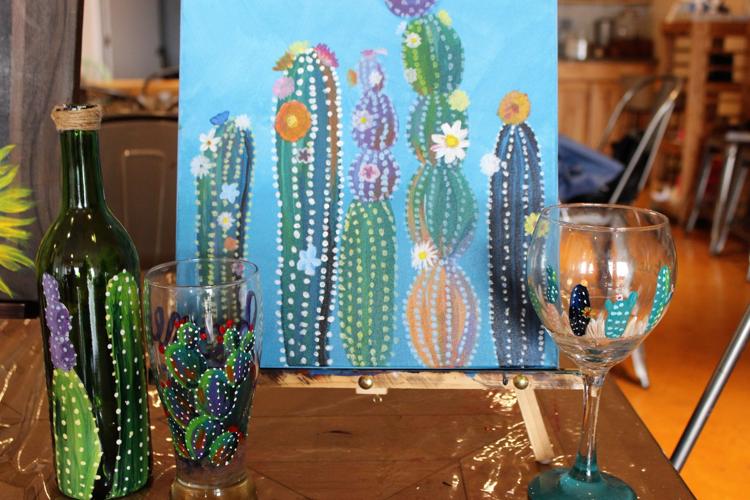 "Meet. Craft. Paint. That's what it is," Schloss said. "It's just a really easy way to get together with friends or if you want to meet friends, just come and we'll make it really easy and walk you step by step. Just come and create." 
---