We're not the only ones longing for cooler temperatures. 
Our plants love October, too. 
As a green gardener who is still learning a lot about making things grow, I love hearing from plant people who know what they're talking about — especially when it comes to navigating Tucson's unique climate. 
That's why I spoke with experts from Green Things and Desert Survivors to get some tips about October gardening. Also, the Pima County Master Gardeners has a really helpful Facebook page with information about seasonal planting and care, upcoming seminars and useful resources. 
Here are some fall gardening tips, for you and me both. 
'Tis the season for leafy greens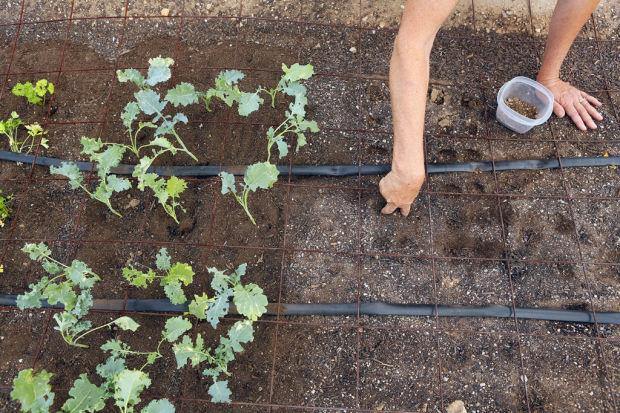 Say so long to your corn, squash and melons to make room for veggies including broccoli, cauliflower, arugula, beets, spinach, lettuce, chard and super popular superfood kale, say Jennifer Coppinger of Green Things and Jack Dash of Desert Survivors. 
The Pima County Master Gardeners also posted a pretty lengthy list on their Facebook page of October gardening guidelines. Go here for that.
The master gardeners also suggest sowing or planting herbs such as cilantro, dill, Mexican oregano, parsley, sage, rosemary and thyme by mid-month. 
Native plants know fall's the best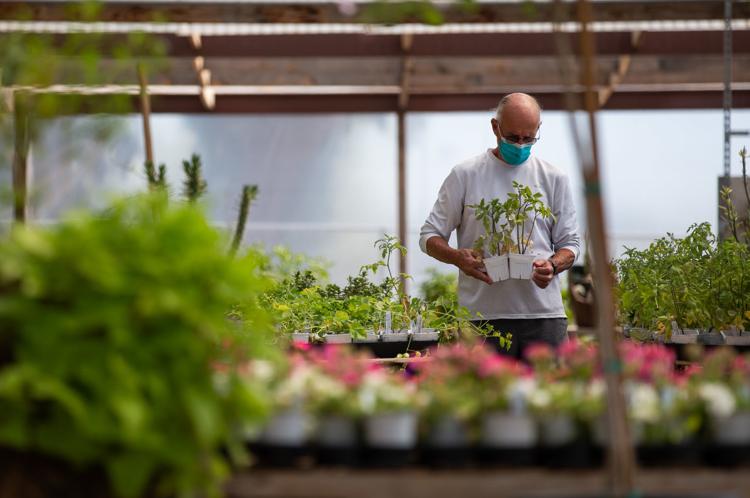 "This is a great time to plant," says Coppinger with Green Things. "You can get everything planted and hopefully, we'll get some winter rains." 
Dash adds that it's an especially good time to plant native plants, because not only do they get extra time to settle in before the return of summer heat, but they're also already equipped to deal with Tucson's version of winter.
"For many native desert and grassland plants, fall is actually a fantastic planting season," says Dash, a horticulturalist at Desert Survivors. "I think there is a common misconception that you want to plant things in the spring, which is true in many other places, but in Arizona and especially Arizona's upland desert, you really want to plant many of these native plants now." 
Pretty petals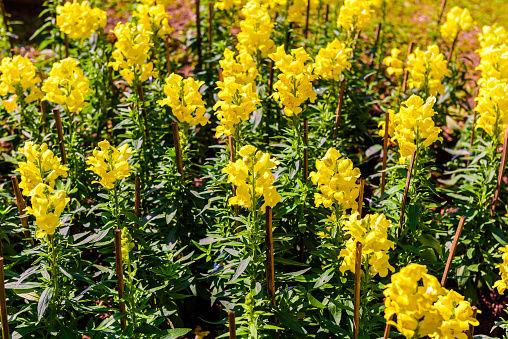 Just because winter is coming doesn't mean we can't savor beautiful blooms. 
Now is a good time to swap out your warm season flowers for winter annuals such as snapdragons, pansies, petunias and others, Coppinger says. 
Pima County Master Gardeners also suggests sowing desert wildflower seeds and pruning roses a little if you didn't do so in September.
Your water bill will be happy
Because water is so critical during the summer, chances are you can reduce your watering schedule as the days cool down.
Although all plants have different watering needs, Pima County Master Gardeners has frequency suggestions for newly planted and desert adapted plants in their Facebook post. You should also be watering your plants more deeply all year round. 
"If you do frequent and shallow watering, the root systems are at the surface, which makes them cook in the summertime or be more frost-sensitive in the winter," Coppinger says. 
Mulch ... but don't buy it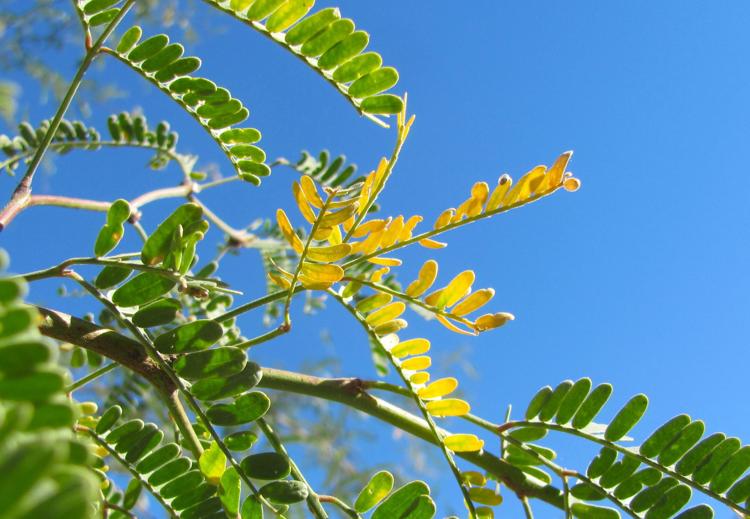 Mulching your plants will insulate them from extreme temperatures, so it's a good way to prepare them for the colder weather we pray is coming. You can use wood chips, but Dash recommends just saving the droppings from trees that may already be making a mess in your yard. 
Mesquite, palo verde and acacia are among trees that have leaves that are high in nitrogen, which plants love. That means "it can be beneficial to mulch with leaves from your plant," Dash says. "Instead of bagging that stuff, rake it into garden beds and rainwater harvesting basins." Then, the other plants in your yard can benefit from those nutrients. 
"It makes more sense to keep the nutrients on site instead of exporting them to the landfill and having to buy fertilizers and compost," he says. "Save your yard waste and use it to your advantage." 
---
Upcoming plant sales
Mission Garden is hosting a plant sale where the community can purchase reproduced trees from the area surrounding the Benedictine Monastery that is currently being converted into apartment space. Local authors and live music will be at the event which takes place 4-6 p.m. Saturday, Oct. 9. The event, at 946 W. Mission Ln., is free with a $5 suggestion donation. 
Arizona-Sonora Desert Museum's fall plant sale opens for members on Saturday, Oct. 16 and to the public on Sunday, Oct. 17. Both events run from 7 a.m. to 2 p.m. at 2021 N. Kinney Road.
Tohono Chul's fall plant sale opens for members on Wednesday, Oct. 27 and to the public Saturday-Sunday, Oct. 30-31. The sale runs from 9 a.m. to 3 p.m. all three days at 7366 N. Paseo del Norte.
Editor's note: The above story was written in 2019, but updated with a 2021 schedule of plant sales.