Tucson families may see 25 new splash pads (14 new, 11 converted wading pools), 22 new playgrounds and 17 shade structures installed at city parks in the next several years. 
Those improvements are part of Proposition 407, which asks voters to approve a $225 million General Obligation Bond for capital improvements. 
The bond proposal, on the ballot this November, would generate $225 million over the course of nine years, from 2020 to 2028 and is dedicated to improving Tucson park amenities including pools, splash pads, playgrounds, sports fields and recreation centers. 
The money will be raised by retiring old bond debt to keep taxes at current levels, which means tax rates will not go up. 
Here are some highlights of how the money would be spent.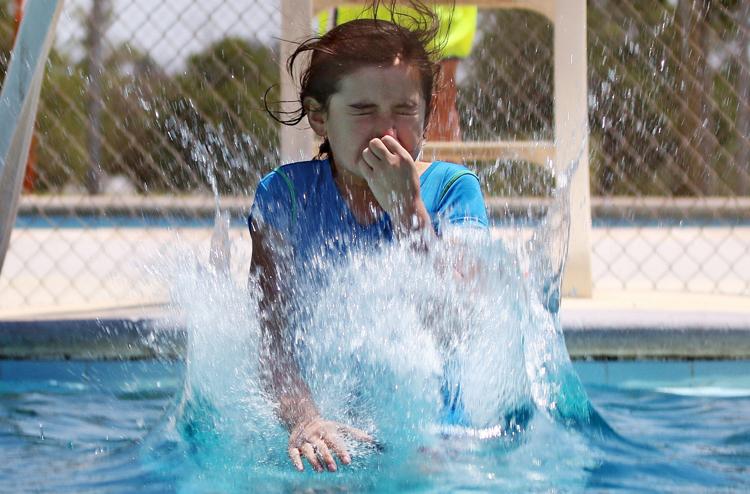 The measure proposes to create 14 new splash pads (including one at Reid Park), renovate three existing splash pads and turn 11 existing wading pools into splash pads. 
It will also reopen two pools that have been closed and will make renovations on 22 of them. 
Go here to see if your park is on the list for a splash pad or pool renovation. 
Playgrounds won't be left out of this massive project.
Funds from the General Obligation Bonds will fund 22 new playgrounds and will cover the renovation or replacement of 36 others as well as provide 17 shade structures over existing playgrounds. 
Go here to see if your park is slated for playground upgrades.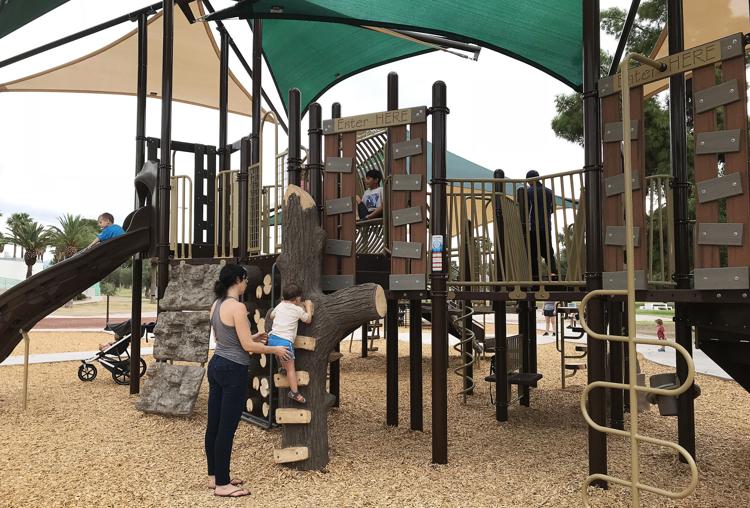 Huge improvements are planned for sports fields, including new fields, upgraded lighting and more. Here are a few highlights.
Little League: Five new fields with LED lights, eight new LED lights added to existing fields and three lights on existing fields upgraded to LED. 
Basketball: Four new courts, 56 renovated courts and one new shade structure.
Pickleball: 22 new courts.
Tennis: 54 renovated courts
Here's a list of which parks will receive sports fields and courts upgrades. 
Three new parks are planned, as well.
Barrio Nopal Park, near South Nogales Highway and Valencia Road, will include a splash pad, playground with shade, ramada and restrooms. 
Robert A. Price Senior Park, in Littletown, will include two new little league fields with LED lights, two soccer fields with LED lights, a playground with shade, ramada and restrooms. 
Jefferson Park Neighborhood Park will be adjacent to Grant Road and amenities are to be determined. 
Go here for more details.
Other improvements include 28 new walking paths in parks, 26 new ramadas, 19 new restrooms, an amphitheater, parking lot and area lighting improvements.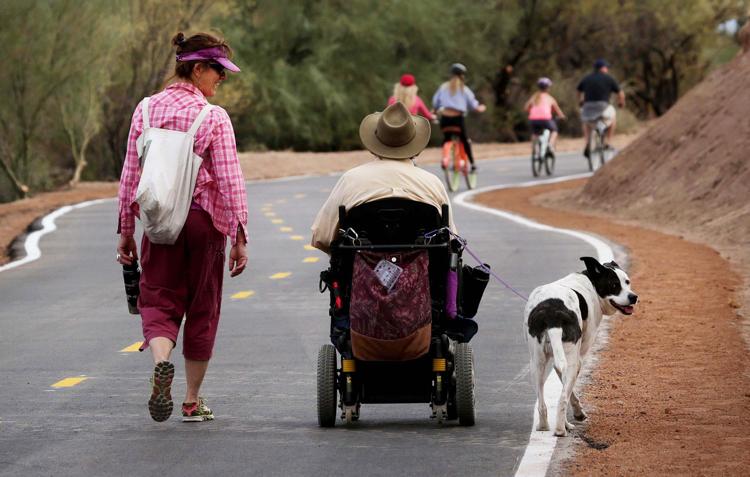 These are safety and mobility projects that connect people to parks, schools, shopping and transportation. They include new sidewalks, enhanced major street crossings, off-street biking and walking paths and residential street traffic calming. 
They fall into three main categories: Greenways and shared-use paths, pedestrian safety and walkability and bicycle safety and mobility. Together they will provide more than 130 miles of enhancements across the city. 
Here are some highlights.
Greenways and shared-use paths: These are off-street facilities that are separated from car traffic for a safer place to walk, bike, run, ride horses or using a wheelchair. Think The Loop.
Improvements include new asphalt paths, expansion of existing path, lighting and landscaping.
Pedestrian safety and walkability: These are sidewalk improvements on major streets to create safer routes for wheelchairs and people walking.
Improvements typically include sidewalks and curb ramps, pedestrian lighting, enhanced major street crossings and landscaping and water harvesting. 
Bicycle safety and mobility
These projects expand the existing bikeway network and fall into two categories: bicycle boulevards and protected bike lanes. 
Bicycle boulevards are residential streets that prioritize biking and make better conditions for walking. Protected bike lanes use physical dividers to separate bike lanes from the streets and sidewalks. 
Typical improvements are traffic calming like speed bumps, enhanced major street crossings, a 20 mph speed limit and landscaping, shade trees and water harvesting. 
Go here for more details.