These days, our homes are classrooms and offices, movie theaters and gyms. 
Our families gather in the kitchen for takeout and splash in whatever water we can find in the backyard.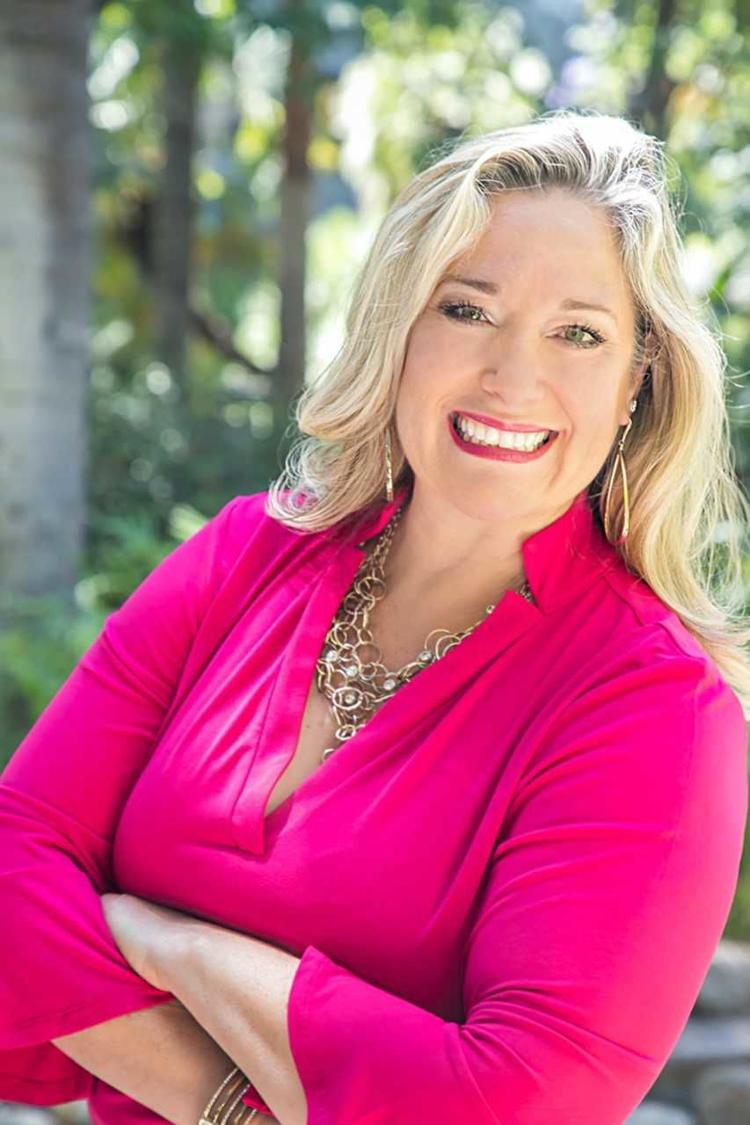 "Our environment, whatever it is, affects us, not only practically and tangibly, but also mentally and emotionally," Phelps says. "And negative things in our environment begin to wear us down."
As our lives have changed, so too have the needs we have for our spaces. And that's normal, Phelps says. 
"You're always changing as a person and a family," she says. "Allow your space to grow with you and reflect who you're becoming." 
And while this could totally mean a major renovation, Phelps points out that there are plenty of simple ways to brighten your home without spending much money. 
Declutter
For Phelps, adjusting a space starts here — getting rid of what you don't need. 
"It's not just decluttering," she says. "It's getting rid of things you don't want to look at anymore or clean anymore." 
She says it's important to start small — just pick one shelf or one drawer to sort through. And then pick the next thing. 
"By taking a tiny bite, you will get more done than you will thinking you have to rip apart your whole closet and ruin your life for a weekend," she says with a laugh. 
That's why she created a checklist of 36 decluttering tasks you can tackle in five to 10 minutes. She suggests challenging yourself to do one a day for a week or a month. Whatever organizing project you tackle, Phelps recommends breaking it down into specific tasks to make it more doable. 
Phelps says that only after you declutter and donate should you purchase new storage. 
"Buy the fun stuff at the end," she says. "Buy coordinated things, not to be fussy, but because they stack and they fit. It's worth investing in things that match, otherwise the containers can become as messy as the thing you put in them." 
Add personality
Phelps points out that a fresh coat of paint can work wonders. 
"Now is the time to paint the walls," she says. "Freshen it up, brighten it up and make it feel like a new house, since you can't leave the house." 
If painting walls isn't an option or something you want to do, consider finding some art that you love to decorate your walls. 
Phelps also suggests washing your curtains and your windows, inside and out, to let better light into your home. Of course, she adds, that once you wash your outside windows, the monsoon will show up. So actually, yes, please wash your outside windows — and your car, too, while you're at it. 
Create an office space
Phelps says one of the needs she sees right now is for a designated office space. 
"It's incredibly hard to do work when you're surrounded by your domestic to-do list..." she says. "It's super important to create some boundaries about where you can work, even though you're home." 
She suggests picking a space with light — or investing in one for your work space — and finding a spot with a clear background for the ever-present Zoom call. If you can pick one, dedicated space, all the better. 
If you don't have a room that you can dedicate to a home office, Phelps recommends using a folding screen to create a separate space and clean background for video calls. Or if your workspace needs to be mobile, she suggests outfitting a small, rolling cart as your portable office, complete with laptop and lamp. Then, you can move it out of the way when you're done working. 
"There are always ways to improve your awkward space," she says.