When your city is as old as Tucson is — the Old Pueblo celebrated its 242nd birthday last summer — you better believe our neighborhoods have some interesting histories of their own. 
Several years ago, the Blenman-Elm Neighborhood Association put out a "Guide to Tucson's Historic Neighborhoods." If you ❤️ Tucson, it's a lovely read (plus you can impress your friends with random facts about the former lives of the places we live, work and play). 
But, if you're short on time, here are five quirky facts to know. Take note: Unless otherwise indicated, we drew information from the Blenman-Elm guide and the documentation created when districts apply to the city for a historical designation. Also, we know these are not necessarily the most important things about each neighborhood. They're just fun. 
1. Winterhaven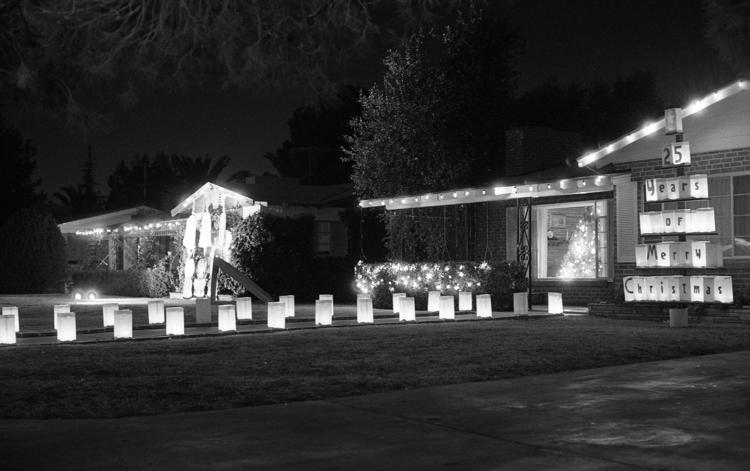 You've probably strolled Winterhaven, bundled up, oohing and aahing at holiday lights galore. The neighborhood, in fact, was developed in the 1950s with a Festival-of-Lights style display in mind. Developer C.B. Richards visited something similar in Beverly Hills in the 1930s and kept the Christmas theme in mind while designing Winterhaven. Hence, the enormous pine trees and Christmas Avenue. Richards wanted to give every street a festive name, but the City of Tucson said no. The neighborhood was designed to emulate the Midwest, with its big lawns and curving streets.
2. Blenman-Elm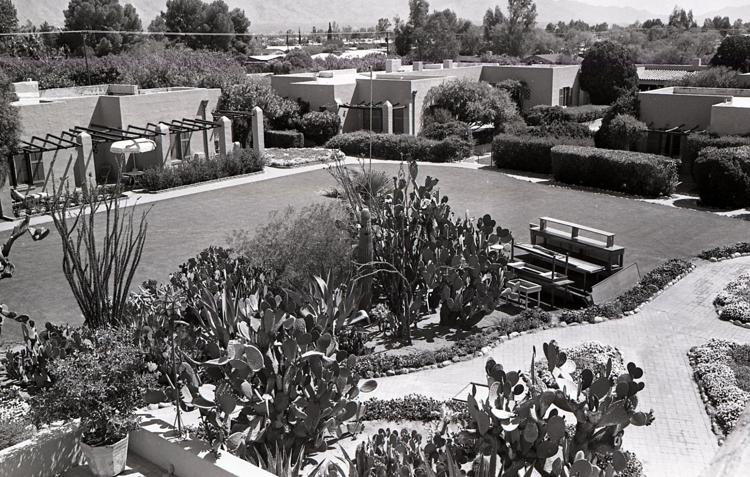 Isabella Greenway, widow of former Rough Rider John Greenway, opened the Arizona Inn in this neighborhood in 1930. Isabella, close friend to Eleanor Roosevelt, btw, also opened the inn as a way to create demand for her furniture shop that employed World War I veterans. (If you want to read more about her, we have a Summer Reading Challenge that includes a book about her. It's called "Isabella Greenway: An Enterprising Woman). 
3. Hidden Valley (Sponsored)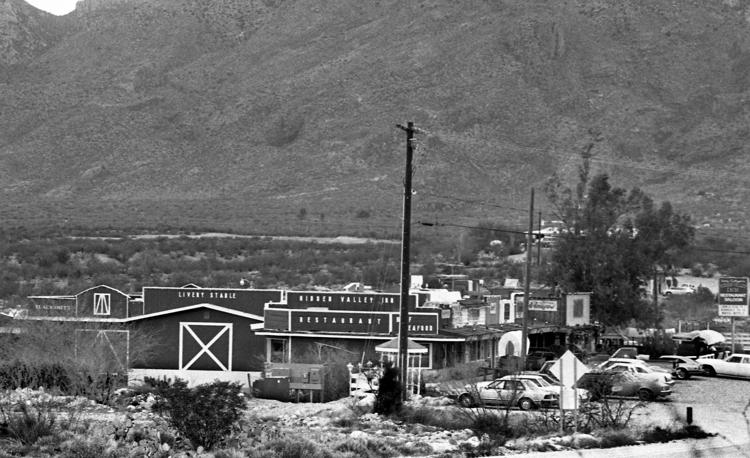 Not the place where kids happily eat vegetables with ranch dressing. This Catalina Foothills neighborhood doesn't have an official historic designation, but it got its start when rancher Charles "Charley" DeBaud Sr. started El Sabino Ranch in 1916. Wes and Helen Miller purchased the ranch in 1957 and left their mark on the area in the form of street names.
• Siesta Drive gets its name from Wes Miller's nap-taking super power. 
• Moonstone Drive: Named for Helen Miller's mom's wedding ring. Truly. 
• Hummingbird Lane: Because the family saw a lot of hummingbirds when they first purchased the land. 
The popular Hidden Valley Inn, which closed in 2006, lived a life as a German eatery before returning to its roots as an Old West restaurant. 
---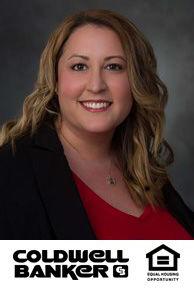 Looking for a Realtor® who knows the Hidden Valley area? Kourtney Paire has lived in Tucson since 1994. She's an expert on the northeast and east sides of town, a great listener and a parent. Check out an open house in Hidden Valley this Saturday from 9 a.m. to 1 p.m. and Sunday from 11 a.m. to 3 p.m., browse her listings here or give her a call at 520-730-5029. 
---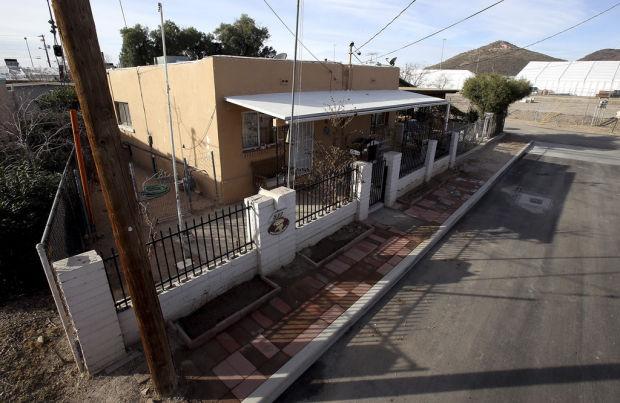 4. Barrio El Hoyo 
AKA Tucson's Disneyland. Just kidding, but in the 1870s, Leopoldo Carillo, who owned most of this property near Main Ave. and Cushing Street downtown, developed Carrillo's Gardens with an artificial lake, caged animals and space for concerts and dances. A nearby field hosted University of Arizona football games and a Tucson Air Show in 1911. After his death, the gardens became an amusement park called Elysian Grove. 
5. Menlo Park 
This is where you'll find Tucson's birthplace at the base of "A" Mountain. From the early 1900s to the 1940s, residents could take a dip in the Santa Cruz River. An unfiltered swimming pool in the neighborhood was often drained to irrigate nearby watermelon fields.