This story was originally published on Sept. 21, 2016
Fifteen-year-old Taylor Peercy has come home with her fair share of black eyes, scratches and bruises.
But the Rincon High School sophomore isn't getting into fights in the schoolyard, she is chasing her dream of competing in the 2020 Olympics, one judo match at a time.
While Taylor is quiet and unassuming around her classmates, the last five years she has spent training at Tucson Dojo has built her confidence and skill level up to the point where she has been named one of the top judo fighters in the country.
Competing in national contests over the last year has helped Taylor earn a No. 6 ranking in her weight class for 15- to 17-year-old girls.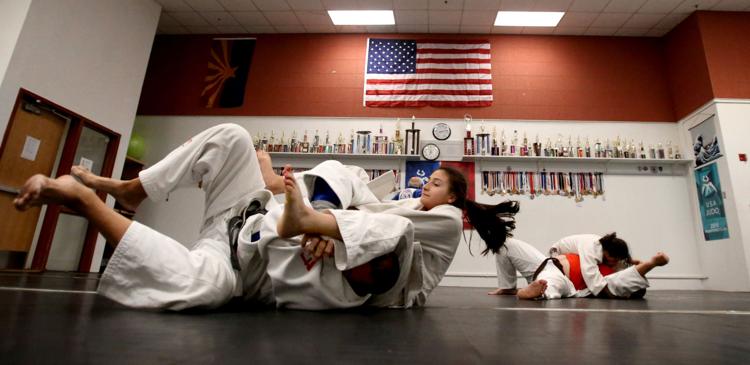 Taylor could easily focus all her time and energy on her own endeavors. Instead, the Tucson teen is working with girls and boys as young as 6 years old twice a week, helping them master judo moves and encouraging them to dig deep and be fierce whether they are on the mat or in anything else they choose to pursue.
Read more about how this judo fighter juggles school and the sport, the impact she hopes to have on her young students and her olympic goals.
On joining the judo world
"I started judo when I was 10. I saw a sign and I wanted to try it. I thought I would just do it for a little bit and probably stop and do something else. I didn't think I would end up here, wanting to go to the Olympics."
"Courtesy, courage, honesty, modesty. You have to be honest with yourself when you're on the mat. You have to be modest whether you win or lose — you have to say 'thank you' to your opponent. You have to have courage to go out there and fight your hardest and leave it all on the mat."
On becoming a nationally-ranked fighter
Taylor trains judo for four hours a day, four days a week and she does jiu jitsu for one hour. She travels once a month to California for intense training with Sensei Tony Mojica, a former Olympic coach for Mexico. She does strength training twice a week.
On juggling school and judo
Lots of late nights and slipping in homework before she trains and during independent study opportunities at school. When Taylor has to go out of town, her teachers send school work with her. On top of being ranked sixth in the country in judo, Taylor is earning four A's and two B's in school.
On working with young judokas
"I like teaching kids and I learn a lot from them. I know they are watching how I react and I want to be a role model. I want them to know they shouldn't be scared to do something different than other girls, like it's OK to be different than the regular type of girl and you can do whatever you want to."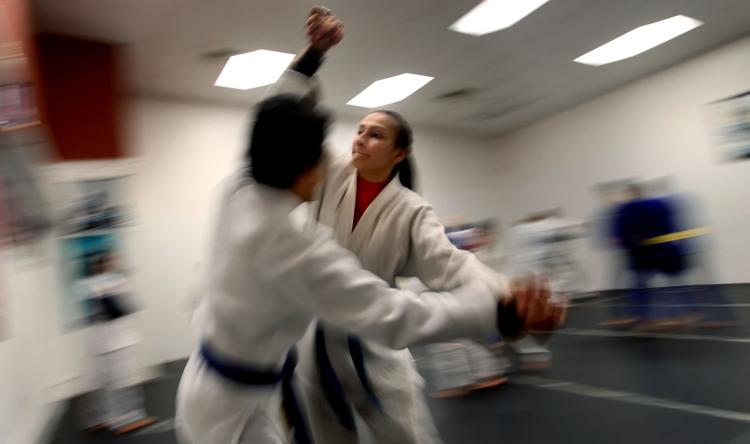 The journey to the 2020 olympics in Tokyo
"I'm doing the best I can, I'm training everyday. It would mean the whole world to make it, I don't even know how to describe it in words. I think I would cry first and then I would jump up down, and thank everyone who pushed me to where I wanted to be."
"I don't think that a lot of girls like me do this, so being different I think is pretty badass."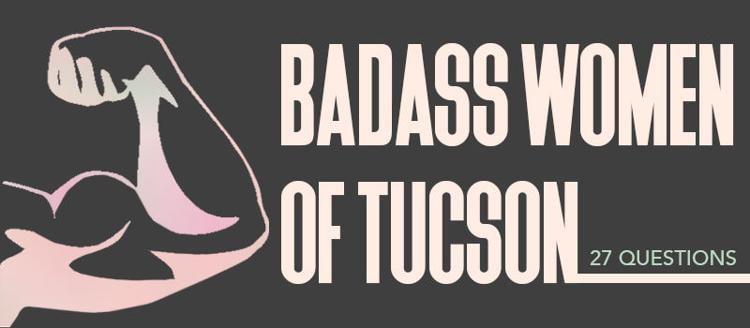 27 questions with Taylor Peercy
Your name, age, occupation.
Taylor-Marie Peercy, 15, student
I'm on a mission to _______________________.
What's your astrology sign? Does it fit you?
Describe yourself in three words...
Badass, Amazing, Beautiful
How long have you lived in Tucson?
Who and/or what inspires you?
Marti Malloy, Hannah Martin, Kayla Harrison
The secret to coping with stress is ________________.
Your favorite Tucson spot?
What are your favorite three songs and why?
Eye of The Tiger, Lose Yourself, Picky
Your go-to order at your favorite Tucson restaurant?
What's your favorite Tucson-only thing?
You know you're a Tucsonan when _____________.
What constitutes your morning getting-ready routine and how long does it take?
Pack my bag for judo and jui-jistu
Favorite app at the moment?
Give us a two-sentence pep talk.
Never give up on your dreams!! Don't stop believing in yourself
What would you tell your teenage self?
Don't be so scared in life
What's a quality you got from your mama?
Don't Take Crap From Anybody
And one you hope to pass on to the next generation?
The last great book you read?
The Summer I Turned Pretty
The last great movie you watched?
Is there something you've always wanted to learn, but haven't had the time?
Anything you've always wondered about Tucson?
Favorite ice cream flavor?
Where can our readers follow you on social media?
Is there something you REALLY nerd out about?
What's your spirit animal?
Which fictional character (from TV, movies, books, etc.) just gets you?
What makes you feel the most confident?
The best piece of advice you ever received?
Don't Stop Believing In People