Last summer, Pima County Public Library got a $57,800 grant to upgrade the main library's 9,000-square-foot children's area. The remodel began today, and the space is expected to reopen in late July. 
The updated space will include a literacy center and tween hangout area plus lots of new tech including tablets and AWE Learning stations — basically computers with literacy software. Plus, Cox Communications donated a big touch table.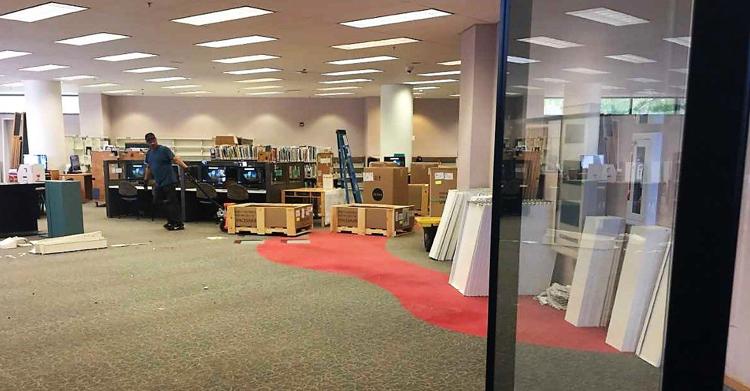 Renovations will also include upgrades such as new carpet and furniture. The library estimates the total cost will be more than $288,000 — about $232,000 of that will be funded by the library's general operating funds, according to press materials. 
While the children's area is closed, programming at the main library, 101 N. Stone Ave., will continue in the library's lower level meeting room. You can find children's books behind the check-out desk on the first floor and summer reading materials on the second floor at the desk. 
Other library updates (because free, air-conditioned entertainment is EVERYTHING during summer):
• The Nanini Library's children's patio just opened. It's a fenced in, outdoor area next to the library, 7300 N. Shannon Road, with a bunch of picnic tables. We're remembering this for the fall. 
• The Flowing Wells Library, 1730 W. Wetmore Road, is still closed as the library undergoes a big expansion. It's been closed since September and will reopen in the fall transformed from 5,000 square feet to 13,000 square feet.