Standing in knee-high grass she'd been hired to tame, landscaping contractor Mary Marchetti found herself captivated by the skeleton of an empty auto repair shop. 
They also hid a 1948 Studebaker — a classic car, that, as it turned out, came with the property. A sign, for sure. 
Today, you'll find the Studebaker, cobweb-free and parked in a place of honor at Breathe Easy Automotive, the auto repair shop that Marchetti, the shop manager, opened with longtime friend Deirdre Margolias. 
The woman-owned business opened in early April and has 12 usable service bays. The full-service shop, 331 W. Adams St., does everything from oil changes to brakes and engine repairs.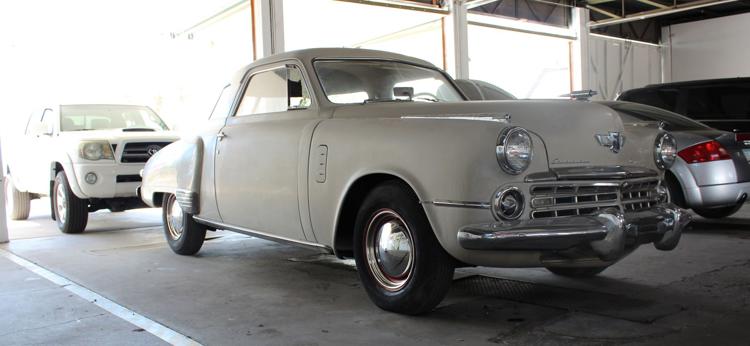 Technicians are paid with a salary, not on commission or with a flat rate per job, and the website suggests that it's a "female-friendly environment."
"But we don't want to exclude anyone," Marchetti says. "I've had a lot of men come in and say, 'Men get ripped off, too, so don't exclude us.' I just feel that women get ripped off more ... To me, it was always out of my element, so I never liked going (to repair shops) because I didn't know enough about cars." 
Side note: In 2013, the Kellogg School of Management at Northwestern University and AutoMD.com released a study showing that a woman with no idea about what kind of a quote to expect is more likely to be charged more than an equally uninformed man. Interestingly, the study also found that women who negotiate are more likely to receive a price cut than men. Takeaways: Know your stuff when you call for auto repair quotes.
Shop foreman Brian Singleton says that when Breathe Easy suggests repairs, technicians show customers the issue, either inviting them out to inspect their car or by texting a photograph of the problem. 
"We've been the customers, and we don't like the way we get treated in auto repair shops," says Margolias, who lives in California but visits the business every few months.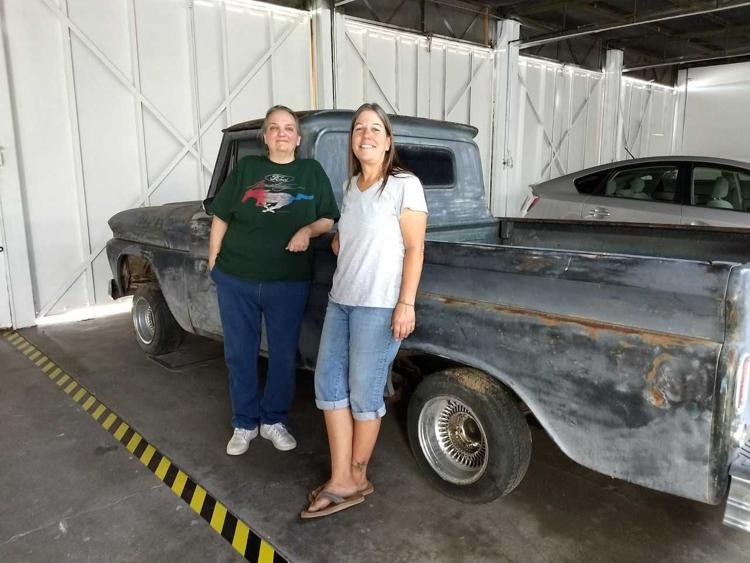 Melanie Cooley, an administrator for the Tucson GLBT Chamber of Commerce, took her car to the shop for some maintenance and tire replacements after Breathe Easy joined the chamber. 
"They were super friendly and super personable, and they were really great working with us on the tires to find the best deal..." she says. "I've been using another local auto shop for a while, but they had gone out of business and I loved them. This, versus going to a dealer or somewhere where you don't have a connection or know people, it felt pretty relaxed. And you know as a woman walking into a garage, it's not the most relaxing experience." 
After about 20 years as a contractor, mostly in landscaping, Marchetti says she has done her own share of time in auto shops. Her previous business, Right Way Landscaping, had five vehicles at its peak.
"There was always a vehicle getting worked on, it seemed, because we were towing trailers and loads of rocks, and the trucks worked really hard," she says, adding that her personal vehicles also work hard — she lives near Ironwood Forest National Monument where dirt roads abound. 
Still, she never managed to find a mechanic she liked who stuck around. So now she's trying to give customers the auto shop experience she always wanted. 
Because neither woman has a background in mechanics, they hired Singleton to handle repairs, along with another technician. Singleton says he has been working as a mechanic, largely for auto dealers, since the early '90s. He adds that even as a mechanic, the experience at Breathe Easy is far more relaxed. 
With a career in the construction industry in scheduling and project control and a business degree from California State University, Fullerton, Margolias brings the financing and pacing for Marchetti, who describes their relationship as a "tortoise and hare" friendship. Marchetti is the self-described hare. 
Marchetti brings the business know-how. 
"When I was 19, I opened a pet shop and added grooming to that," she says. When she moved from California to Tucson in 1991, she opened another grooming shop here and eventually began remodeling rental properties, which led her to landscape contracting. 
The friends have dreamed of running a business together since they were high schoolers drawing up the paperwork for a post-grad pizza truck that never came to be. Now, years later and states away, they're finally business partners. 
The tree in their logo represents Marchetti and her love for nature. The green mustang is for Margolias, who has loved Mustangs since her parents passed down a 1966 Ford Mustang for her first car. 
Future plans for Breathe Easy include adding services such as body work paint, collision repair and windshield replacement. The buy-in of a third friend will allow them to add a front lot to showcase, restore and sell old cars and provide an outdoor area for customers to wait as their cars are serviced.  
"Hopefully there will be a point when if you're driving a vehicle and it needs something, we can do it," Marchetti says.