There is perhaps no truer test of sisterhood than wallpapering an enormous wall in your new shop for nine hours. 
Luckily for sisters Laura Stupar and Kristen Repp, they passed with flying colors. 
A 25-foot wall splashed with vibrant wallpaper greets you when you enter their new shop on Congress Street. You'll find El Be Goods, 245 E. Congress Street, in what used to be the lobby of Yoga Oasis ⁠— except now the store extends back beyond that teeny lobby making for just under 1,000 square feet. (Don't worry, Yoga Oasis is still in the same place, they just no longer have that lobby.)
The sisters envision this boutique as a one-stop shop for colorful apparel, home goods, accessories, beauty products and paper and novelty items. 
They're focusing on "slow fashion, sustainability, fair wage, ethically traded and women-owned and women-run businesses," Stupar, 37, says. "Everything fits in the criteria of ethically-traded, handmade and local. There are a few imported pieces, but they're all handmade." 
The shop has its soft opening on Friday, Nov. 1 from 6-9 p.m. and its grand opening on Saturday, Nov. 2 from 11 a.m. to 10 p.m. Normal hours will be 11 a.m. to 7 p.m. Wednesday through Sunday.
Stupar started El Be Goods online earlier this year. They estimate $68 is an average price for what you'll find in store, with some items dipping closer to $10.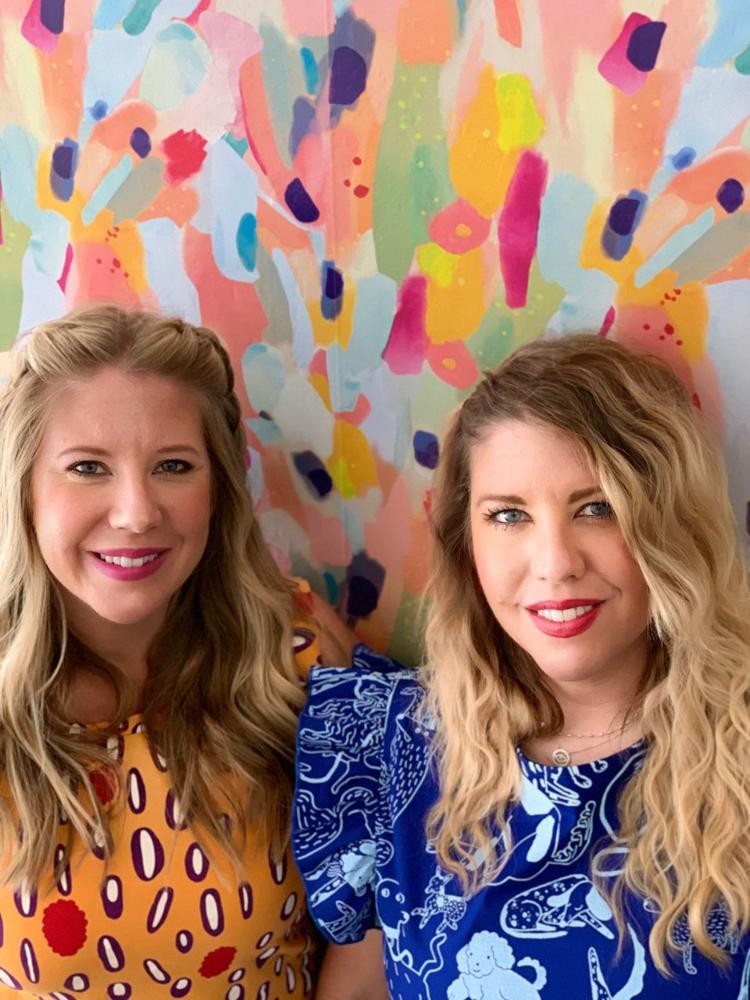 "We've talked about running a business together for a long time..." Repp, 40, says. " It's in our blood. We have five generations in Arizona ... We come from a long line of entrepreneurs. Our great grandmother started a lodge in Holbrook and owned and operated that." 
Both women already have their hands in other business endeavors through their husbands — an architecture firm, Sidecar bar and Dusk Music Festival for Repp and the Royal Room and a few Phoenix restaurants for Stupar. 
"Any time we start a new business, it's always collaborative and something we do together," Repp says of her husband.
Repp also works as a dental hygienist a few days a week — a profession that enables her to pursue these other opportunities. And Stupar has made a career out of fashion, working in design, retail, wholesale and manufacturing. She even had her own clothing line at one point. 
"I'm Laura's biggest fan," Repp says. "She has been in the industry and owned her own clothing line ... and she just has this ease and is just so cool." 
The sisters agree that they were bound to open a business together at some point, whether it was a cafe or something else. For a while, they imagined a coffee shop / furniture store, where you could buy the home goods around you. 
"We've just been best friends and are a couple of years apart, and it's always been a dream," Stupar says. 
The business name — El Be Goods — comes from Stupar's longtime nickname, L.B. for Laura Bode, their maiden name. 
"My husband was like, 'You have to call it L.B.,'" Stupar says, adding that another business in town uses the initials in its name. 
"I still call you L.B.," Repp says, laughing. "Now it's going to be so confusing." 
The sisters hope this business introduces something new to the downtown area. 
"We just really want to foster the importance of the community," Stupar says. "We wanted to find a space that was a little bit modern but very community-oriented."