This isn't our first rodeo... parade.
Tucson has been celebrating the rodeo with a parade since 1925 and for many families, lining up along the streets to watch the festivities has become a February tradition. 
The route goes right past the Arizona Daily Star's main office on Park and Irvington, so we have seen it a few times. It's an exciting day with so many people out celebrating one of Tucson's long-time traditions.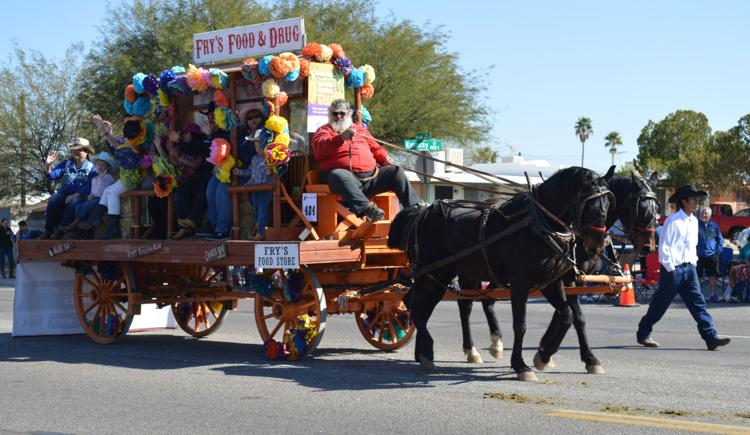 In Tucson, instead of President's Day, schools get Thursday and Friday off in honor of the rodeo. 
The parade starts at 9 a.m. Thursday, but you'll want to get there early, as streets are blocked off to traffic as early as 6 a.m. 
The route starts on Ajo a half mile east of Park Ave. It travels east to Park Avenue, then south to Irvington Road. From there it moves west to Sixth Avenue where it turns north and keeps going until it gets to the Tucson Rodeo Grounds.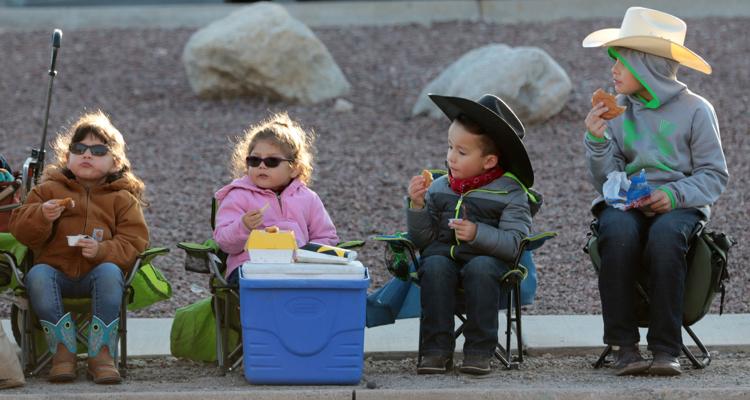 You can also find parking in the neighborhoods surrounding the parade route. Wear comfortable shoes because you'll probably walk a bit. 
A lot of people line the streets to watch along Park Avenue. We've seen people camp out near the Star. So go early for a good spot. And bring a chair, especially if you have kiddos. It's a fairly slow moving parade since it's non-motorized. 
Grandstand seating in bleachers is available on Irvington Road, but you have to get tickets to sit there. You can get tickets here in advance or at the nearby ticket booths. They cost $10 for adults and $5 for children 12 and under. 
There are some security measures to keep in mind if you get grandstand seats: Your bags will be checked. No weapons, alcohol, noise makers, camera tripods or monopods, chairs (except wheelchairs), laser pointers, large ice chests, bags or backpacks.
The Tucson Rodeo Parade is the longest non-motorized parade in the country. 
The first Tucson Rodeo Parade took place in February 1925.
The route originally snaked through downtown along Congress Street, Fifth Avenue, Broadway, Alameda and Stone. 
The parade originally featured more than 300 entries. It now caps out at 200.
Expect to see local school marching bands, horses (so many horses), souped up wagons and carriages, dance performances, rodeo royalty, characters and more.
Pro tip: Bring a little cash. You'll likely see street vendors with snacks and souvenirs.