Leah Allen is a renaissance woman.
The 36-year-old sings, teaches, paints, makes lollipops, cooks and plays rugby. All while earning her doctorate from the University of Arizona.
She's been singing all her life and specializes in German art song — poetry set to music — and performs live whenever she can. 
Teaching voice lessons is Allen's bread-and-butter, but her side hustle is creating artisan lollipops that she sells on Etsy.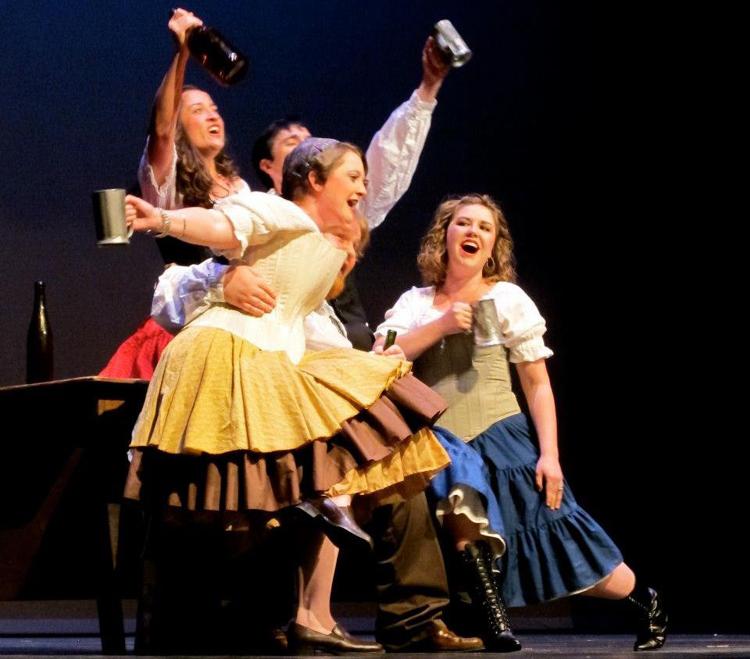 "It's definitely a side thing for me," Allen said. "I am a musician and I sell lollipops on the side."
This month, her lollipops are even sweeter, since Allen is donating 10 percent of her profits to Tucson Summer Music, a local non-profit that provides free music lessons to under-privileged kids.
Allen started young as a candy maker and entrepreneur. 
"In junior high I was trying to earn money and my grandma apparently made lollipops," Allen said. "So I started making lollipops and selling them at school for 25 cents a piece and ended up doing that for a while. And then I got suspended for people using their lunch money on lollipops. It was funny because when I got called into the office, he's like I have to commend you and I'm impressed with your entrepreneurship, but we can't do this."
That ended Allen's lollipop making business. That is, until 2014 when she launched her Lollies by Leah Etsy store.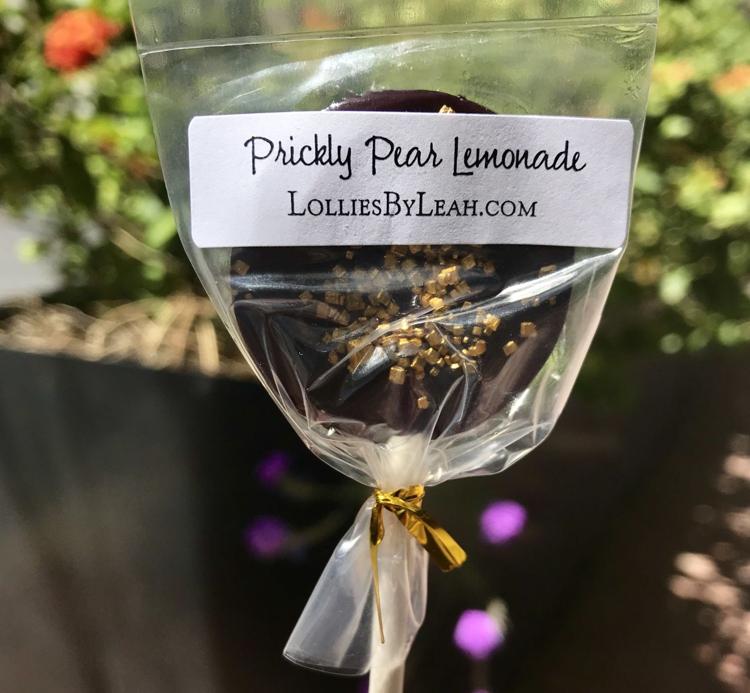 Now she creates custom flavors and colors for weddings, parties and individuals. This month, she launched a "LolliBox," a themed box of 12 lollipops. The first one is "Alice in LolliLand" and features flavors such as "We're All Mad Here" and "Alice's Pool of Tears". 
Allen isn't all sweet and sugary. She has an aggressive side she was able to use as a rugby player for about two years, until concussions benched her.  
"The second concussion was really rough," Allen said. "It's a little on the sad side. I went back too early. The first one was during a game and I came back a month after and I got knocked and concussed bad. So I'm still dealing with things from it."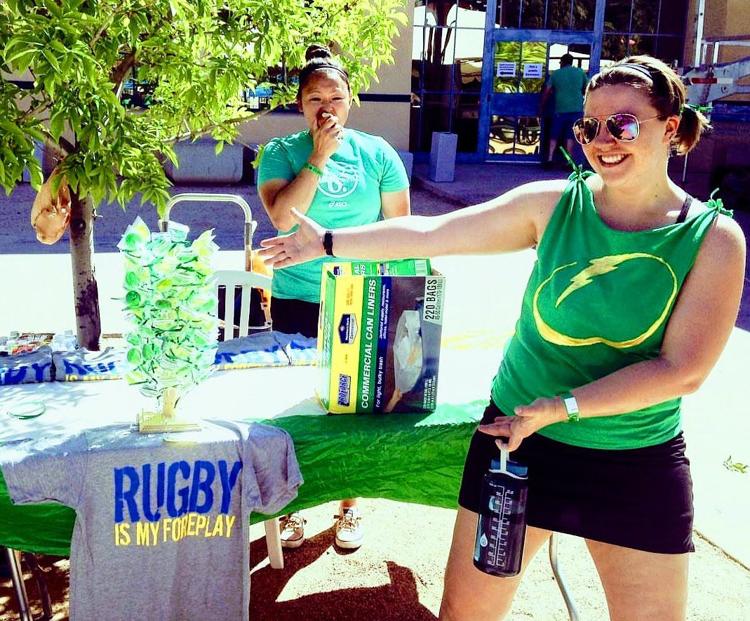 She's still part of the team, as the fundraising chair, but isn't sure if she will play again. The friendships she formed keep her there.
"When you're that close to a group of girls you just make a bond that's not reproducible in other ways because you're up close and personal as a rugby player."
We chatted with Leah earlier this week to learn more about her. Here are excerpts from that conversation. 
Maybe it's the kid in me ... I think they're youthful and they're fun ... The creative portion of it: What can I do? What flavors will go together? My cardamom flavors are my favorite. So like a pear cardamom. It's an Indian spice. Sooo good. You do unconventional things and you find out that "oh my gosh this works." I'm an artist.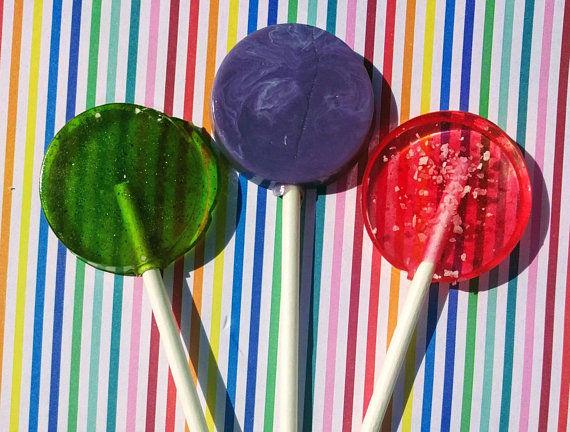 On fundraising for Tucson Summer Music
I was an under-privileged youth, one might say, so it's one of those things I have a passion for ... I found them online when I was looking for music charities. I wanted something that was specifically music and youth and that fit the bill 100 percent. The coolest thing is all the teachers are volunteers so it's a really great charity in town. I'm really excited to donate.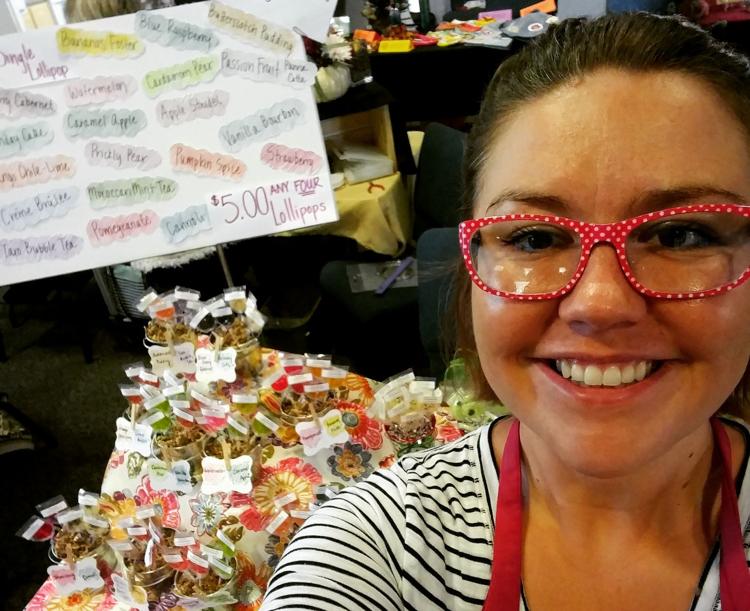 On getting started in rugby
I was looking for a team sport that practiced regularly because I wanted something different. Some camaraderie. Something physical to do all the time. I was looking for a competitive sport. I have some aggressiveness in me so roller derby or rugby. I'm not a great skater, so rugby. That's how it started. The coolest thing is I'm 36 and I'm not the oldest girl on the team. Because you build mental strength as you get older so there are a lot of women my age on the team.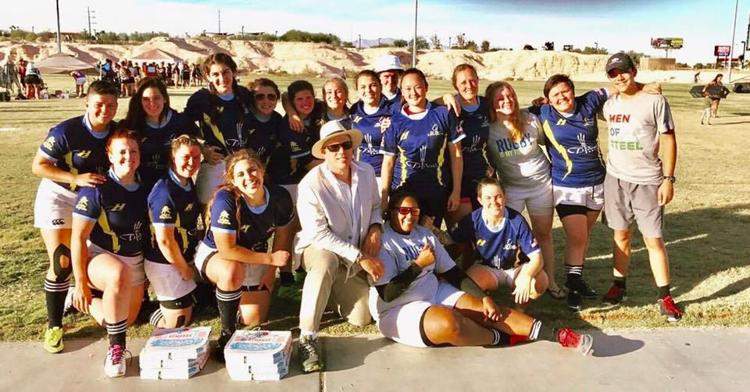 I love it because it's so rich in music and literature and I am a poetry junkie. Opera is like a play and you're working with other people and it's a lot less personal I would say. Art song is a very personal art because you spend a lot of time alone. It's a story in three minutes every time.
I think the biggest struggle I've experienced in the music world is how much money it costs to continue training, attend auditions and competitions. That is the main reason I want to do the fundraiser. If you don't come from a family of means, it's nearly impossible to study music at the highest level. It is hard work, but it is never something I shied away from.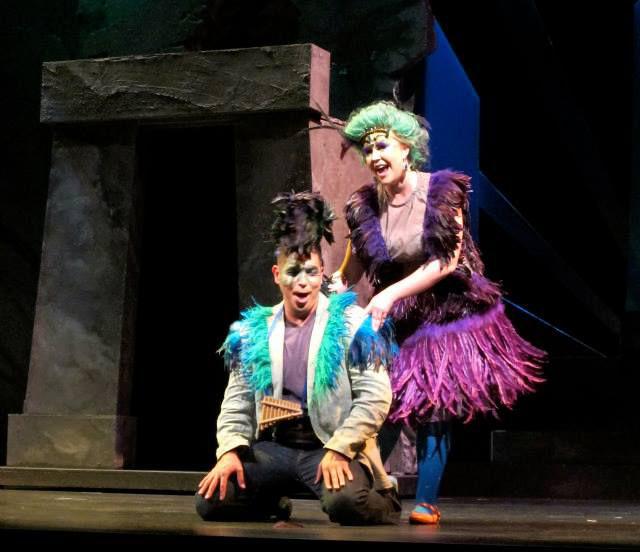 On overcoming stage fright
This is hard to talk about, but I still have horrible stage fright. Just because I have worked to get my singing voice to the level it's at doesn't mean getting in front of a huge audience is any easier. I have worked my technique to the point that I am confident on stage, but my heart still races and I still get shortness of breath at big performances. One way I deal with it is to remind myself that nervous and excited often feel the same. If I can remind myself that I am excited to sing instead of nervous, I can often get a hold of those feelings and perform like a pro.
Advice for aspiring musicians
I tell my students that are deciding whether or not they want to pursue a music career that they need to feel like it is the only option for them. I try not to sugar coat that it is hard work, competitive and full of chance, but that it is a career that's  ultimately fulfilling if you are willing to put in the work.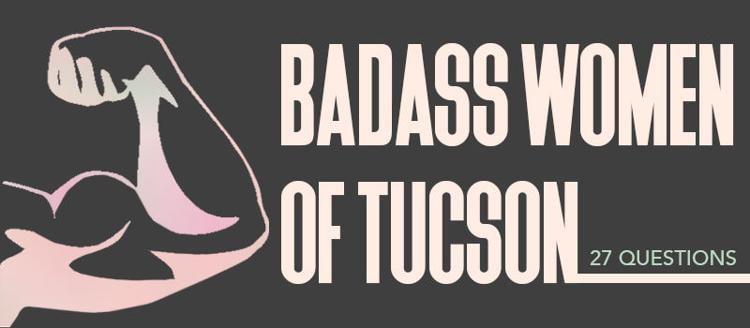 I'm on a mission to ___________________.
Be happy and share my joy along the way.
What's your astrology sign? Does it fit you?
Describe yourself in three words...
Caring, creative and curious.
I began as an entrepreneur, picking weeds and selling sweets.
How long have you lived in Tucson?
12 years total, with a three-year gap.
Who and/or what inspires you?
The diversity and beauty of nature inspires me.
The secret to coping with stress is ________________.
Mindful breathing and long hot baths
Your favorite Tucson spot?
Babad Do'ag at sunset or the rose garden at Reid Park
What are your favorite three songs and why?
This is way too hard to answer. I couldn't name one favorite, let alone three. There is too much good music out there.
Your go-to order at your favorite Tucson restaurant?
Pico de Gallo — two cabeza tacos
What's your favorite Tucson-only thing?
Watermelon Eegees in July
You know you're a Tucsonan when _____________.
You can 'smell' the rain coming.
What constitutes your morning getting-ready routine and how long does it take?
Having coffee, hanging out with my dog and getting my stretching in. I usually take about 1.5 hours of "me time" before I tackle the day.
Favorite app at the moment?
Essential Anatomy — I love exploring the human body!
Give us a two-sentence pep talk.
If you can visualize yourself doing something, it's possible. You have to believe in you, before other people can.
What would you tell your teenage self?
Be patient. All good things will take time.
What's a quality you got from your mama?
And one you hope to pass on to the next generation?
The last great book you read?
Neil Gaiman - "Norse Mythology"
The last great movie you watched?
People would be surprised to hear you're actually a(n) ______________ expert.
Loose leaf tea... If not an expert, definitely a connoisseur.
Is there something you've always wanted to learn, but haven't had the time?
I want to learn to work with ceramics.
Anything you've always wondered about Tucson?
The history of the Fox theater downtown. I guess I could look it up.
Favorite ice cream flavor?
Sweet Cream Honeycomb from The Screamery
Where can our readers follow you on social media?
Is there something you REALLY nerd out about?
Late 19th-century German Lieder and poetry. Super nerdy!
What's your spirit animal?
The honey badger... So smart and so feisty.
Which fictional character (from TV, movies, books, etc.) just gets you?
Elizabeth Bennet... It feel cliché saying it, but it's just true.
What makes you feel the most confident?
Sharing my talents: teaching, singing, cooking and candy making.
The best piece of advice you ever received?
"It's OK to ask for help." So many people have told me this over the years and I'm just now learning what great advice it is.