In 2018, resolve to love your city better. 
The local business specializes in connecting people with everything that makes Tucson awesome. 
The Why I Love Where I Live movement grew out of Kristin Tovar's own desire to change her less-than-lovely perspective on Tucson. By documenting the beauty she did find here through an Instagram account, she grew to love this city. 
Years later, that Instagram has grown into a full-blown business that encourages other to love where they live.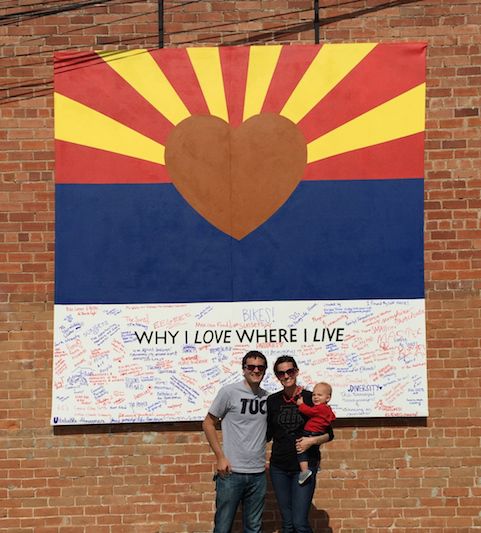 Kristin and her husband Alex Tovar plan to open the doors to their new store when the Mercado San Agustín Annex opens, reportedly in January. 
In the meantime, they're sharing space in a holiday pop-up shop with local businesses Now or Never and Bloom Maven in an empty deli shop at the existing Mercado, 100 S. Avenida del Convento. Both Now or Never and Bloom Maven are also waiting for spaces that will open up when the Annex is finished.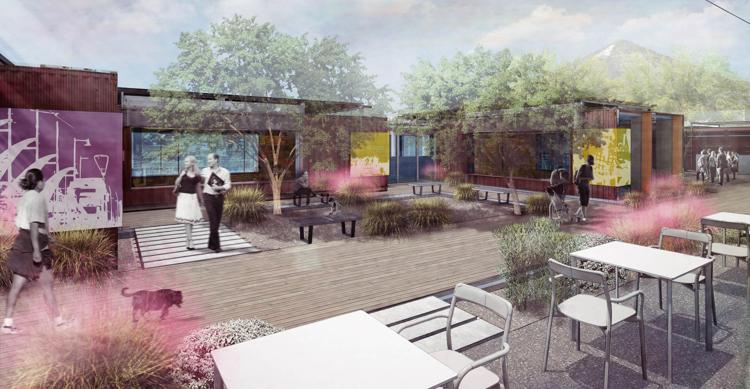 If you need some last-minute Christmas gifts for the Tucson-lover in your life, we recommend stopping by. 
You'll find goodies such as T-shirts, water bottles, buttons and stickers. The pop-up shop opened Dec. 8 and will continue through Dec. 31. 
"Through our community events and encouraging people to engage their community and basically starting with T-shirt sales at events, we realized people like a piece of something to represent loving their city," Kristin says. 
The Tovars thought the Annex, with its 320-square-foot space for a shop, seemed like a good way to break into the brick-and-mortar retail world and develop a physical hub — that is not their living room — for all things Why I Love Where I Live. 
In the coming year, they also plan to launch walking tours around Tucson that would depart from the Annex and use the streetcar line. 
"The best interactions and connections and community building happen in person," Kristin says. "This will be one central place for those things to happen." 
If you go
When: Through Dec. 31, but closed on Christmas Day. Check here for times.