Tucson's new slumber party business will set your kids up for a night under the twinkly lights. 
The Slumber Party, owned by Margot Bertram and Brigitte Gollner, transforms a regular old sleepover into a magical experience by setting up adorable tents for each child, complete with a small mattress, bedding and themed accessories. 
The women started the business at the beginning of the summer after Bertram, who owns Wonder World Jumping Castles with her husband, began researching ways to add some flair to a kid's birthday party.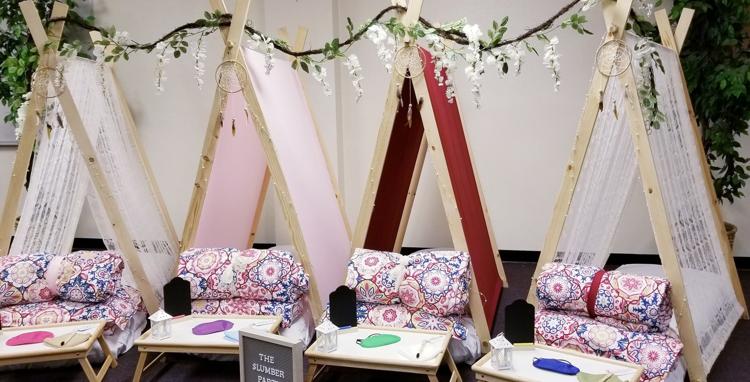 She stumbled onto the idea of boutique slumber parties after a friend from Australia suggested to she look into it. Apparently, this is a thing in Australia. 
"I just wanted kids to have a really special night, something fun where they can have a place to gather and spend a whole night together but still be comfortable and secure in a bed," Bertram says. 
The slumber party packages come in a variety of themes: Camping, Boho, Cactus Llama and Military for deluxe packages and Blue Diamond and Colors for basic packages. A basic package gets you four inflatable mattresses with sheets and a blanket, tents, lanterns and a thank-you gift. The deluxe packages include all of that plus a comforter, more decorations, a little chalk board, toothbrush and washcloth. The basic package costs $250 and the deluxe one costs $350. Whichever package you chose, Bertram and Gollner take care of set up and take down. 
Bonus: The Slumber Party is currently running a summer special for $100 off a deluxe package and $75 off a basic package.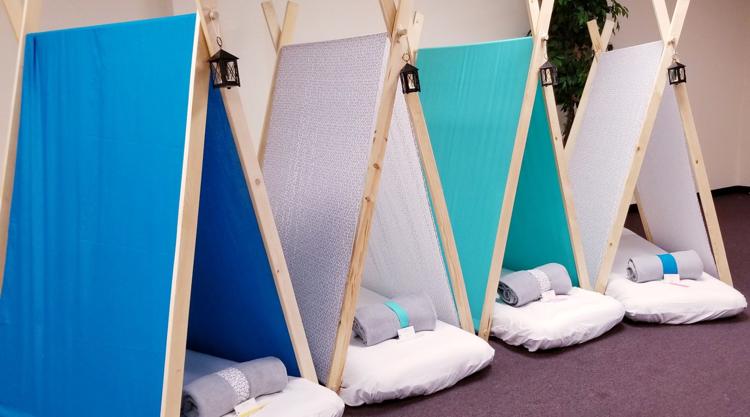 Kids are the primary audience for these fancy sleepovers, but that doesn't mean grown ups can't book one of these upgraded slumber parties. After all, the mattresses are 6 feet long. 
"We do have a lot of adult women wondering about this," Bertram says. 
So far, the business is set up to accommodate a party of six — maybe eight, if you're willing to mix and match themes. 
"I just remember it was so much fun to be with your friends, creating memories and inside jokes," Bertram says. "You have such a special bond from that time you spend together at a slumber party, it's just an awesome time to create some deeper memories."
Check out The Slumber Party's Facebook page for more information.