Cori Runyon knows just how expensive a period can be. 
As does every woman who shells out extra cash for tampons and pads every month. 
That regular expense sparked Runyon's vision for a free pantry with a small stash of feminine hygiene products for women in need. 
"I'm not rich by any means and I'm not well-off..." says Runyon, a 29-year-old yoga teacher, substitute teacher and landscaper. "I know when I have my period every month, I go to the store and go, 'How am I going to get tampons this month?' They're so expensive, and they're a necessity, not a luxury, and it's difficult for homeless women to have their periods. They have no clean space to go take care of themselves." 
At the grocery store, a box of 18 tampons costs $5 or $6 and a package of 20 pads might cost around $3 or $4 depending on where you shop. 
About a month ago, Runyon opened The Pantry in front of the women's social service organization Fortín de las Flores, 102 E. 31st St., as part of a social justice project she has to do for an All Bodies Rise mentorship program. All Bodies Rise uses yoga classes to raise money to support social justice work in Tucson. 
"It stemmed from me wanting all women to have access to free feminine hygiene products, and I figured other people needed essentials like food, toothbrushes and toothpaste," says Runyon, who moved to Tucson about a year ago from Oakland, California.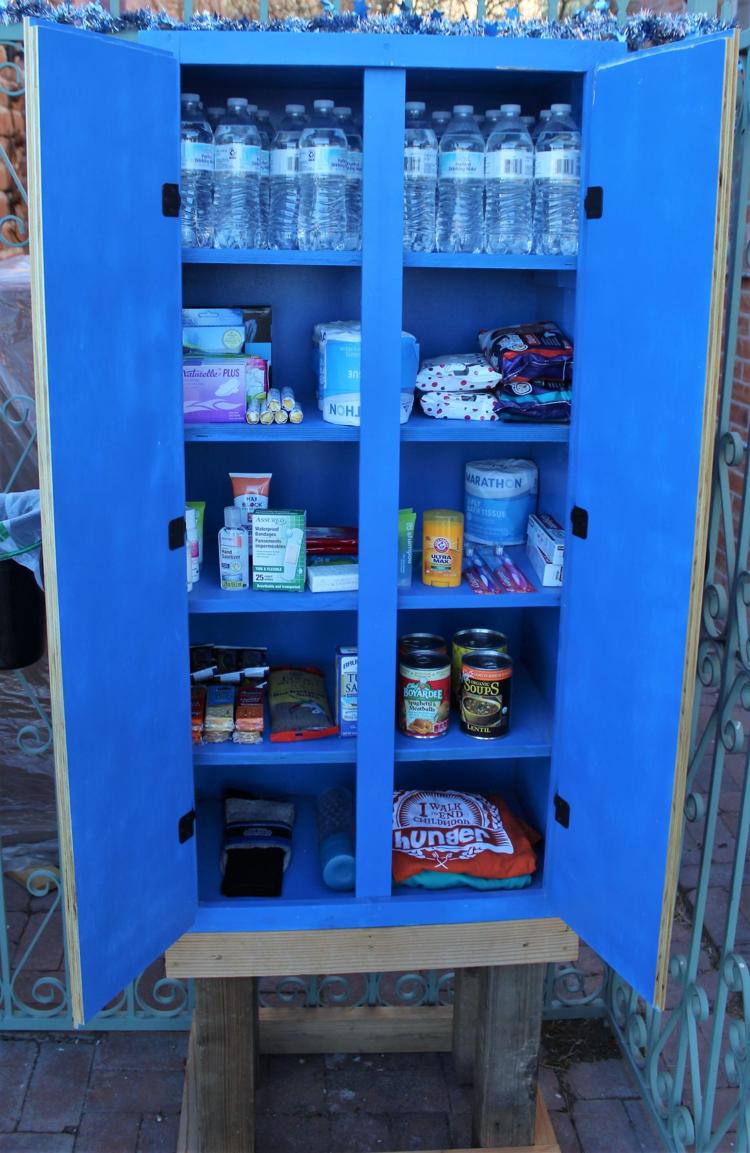 Every Wednesday morning, she stops by the pantry to stock it with water, toilet paper, pads and tampons, nonperishable foods and other essentials. She's funding the shopping trips with an ongoing GoFundMe campaign but envisions the community stepping up to sustain The Pantry long term. So far, the GoFundMe has raised about $600.