A few of the kids in the preschool flip pages. Most wiggle around the room, crawling through play tunnels and scrambling onto couches. 
The bookshelves are mostly full and boxes of books still sit unpacked in the little office.
School director and founder Emily McCrea says they lost about 500 books in an electrical fire that devastated the Barrio Viejo preschool at 614 S. Meyer Ave. last July, closing it for a year. Insurance covered the cost of the repairs, McCrea says.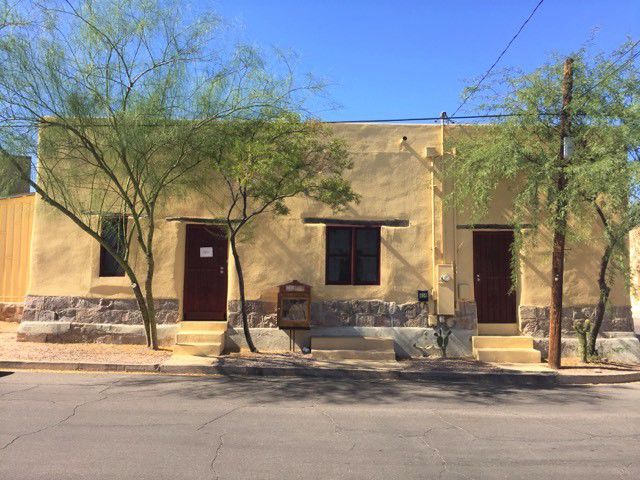 "The building was condemned for many months, and we rebuilt it here," McCrea says. "Smoke damaged most of our books, and then some things were actually burnt to the ground. If it wasn't burnt, there was a black layer of smoke over everything." 
When the school reopened this school year, McCrea and her small staff tried to scrub the soot off the books, and although it worked, it was also a lot of work. Story time meant ashy fingers. 
They needed a literary makeover. 
Companies including Vantage West Credit Union, Bank of America and CODAC signed up to replenish the school's bookshelves, says Meredith Bode, the manager of events for United Way of Tucson and Southern Arizona. 
On Thursday, McCrea had just received a few boxes of books from Jim Click Automotive Team, too. A few individuals also dropped off books. 
McCrea estimates the library now has 700 books, most of them picture books.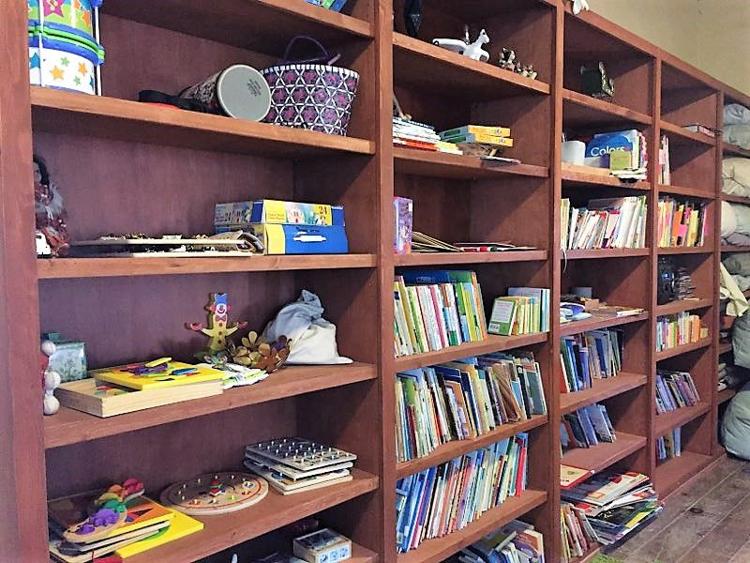 "They asked for a collection drive, and we had different companies sign up to collect books on their behalf," says Melissa D'Auria, the director of marketing and communications for United Way of Tucson and Southern Arizona.  
Last weekend, volunteers tackled 133 projects in Southern Arizona. The volunteering continues this weekend at Hope Fest at the Tucson Convention Center. 
"Little acts like this are huge for us because we're so small," says McCrea. "We have five people on staff and less than 20 children." 
Days of Caring projects also included building a small bench the school has dubbed "the snuggle bench" for kids to say their goodbyes to their parents each morning. Students from the University of Arizona's Eller College of Management helped with that one. 
"Because of our focus on emotional intelligence with kids, intimacy and attachment and love are a big part of what we're talking about," she says. "We wanted a cozy space for when kids say goodbye to their parents."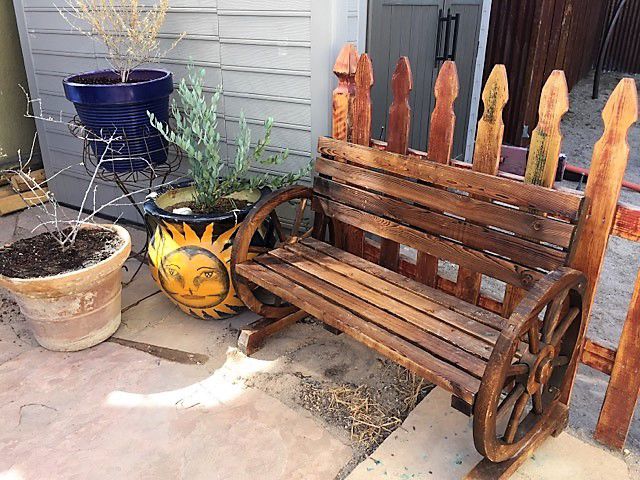 McCrea says the building dates back to the late 1800s and because of that history and its location, they knew they had to rebuild here after the fire. 
Plus they had to bring home Blackie the chicken and Snowbell the bunny who survived the fire but spent the last year boarding elsewhere. They're best friends, McCrea says. 
The school focuses on risky play, socioemotional feelings (or emotional intelligence) and literacy — an emphasis made far easier with a functioning library. 
"We read stories all day with children and use books and stories to talk about feelings and share about our world," McCrea says. "When we're done outside and coming inside, we say, 'Choose a book or a puzzle.' ... It's all day, every day a focus on literacy and reading and fun and picture books."