In a Los Angeles elevator, with another person fawning over her gown, Delia Mance gestured to the man beside her: "He's my designer," she said nonchalantly. 
Mance and Ndifor Chesi laugh about that now. For Mance, 40, it's natural to refer to Chesi as her designer. He's made a number of outfits for her. 
"But I sounded like such a lady, that I flew in my designer or something," she says, laughing. "But in my mind, I was just giving him credit."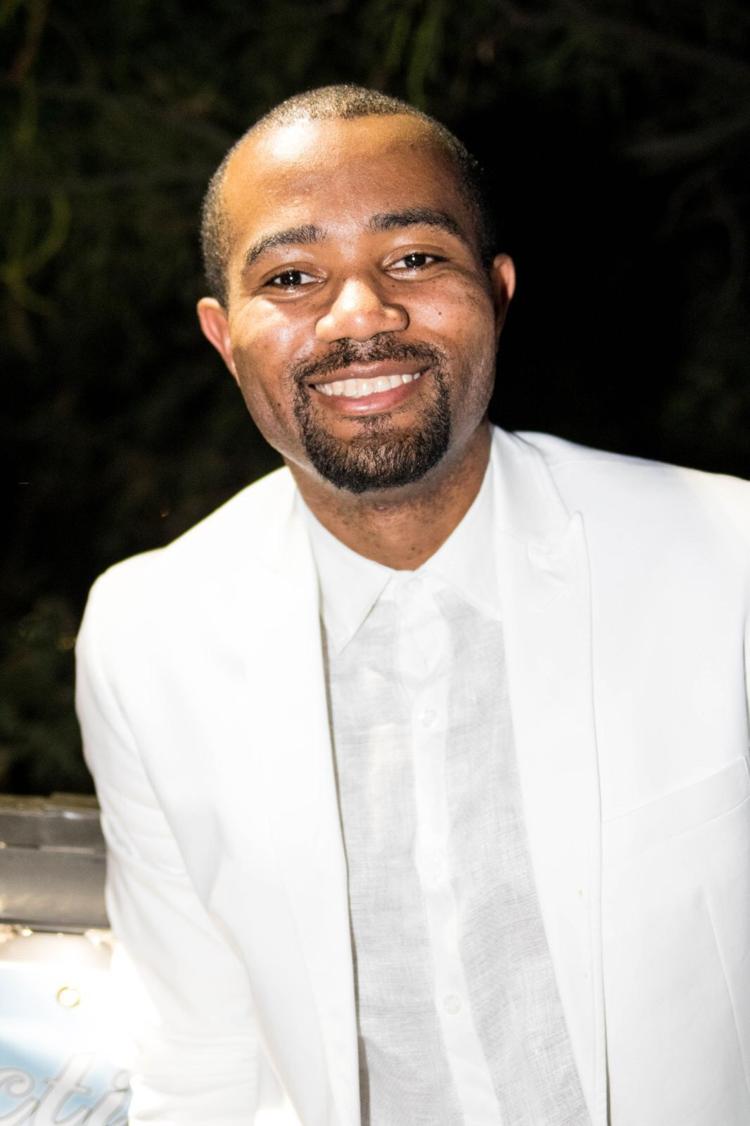 At the end of January, Chesi, 31, launched his business Atelier Diama from Tucson to showcase his first collection of designs. The team is small — Chesi, founder and designer; Mance, founder and vice president and Yurika Isoe, a 23-year-old social media and marketing coordinator. 
There are around 50 pieces for women and children in Chesi's new bespoke collection. Most of the fabrics — African prints — are imported from Cameroon, where Chesi grew up. The designs are breezy and colorful. Plus, many (even the dresses) have pockets. 😍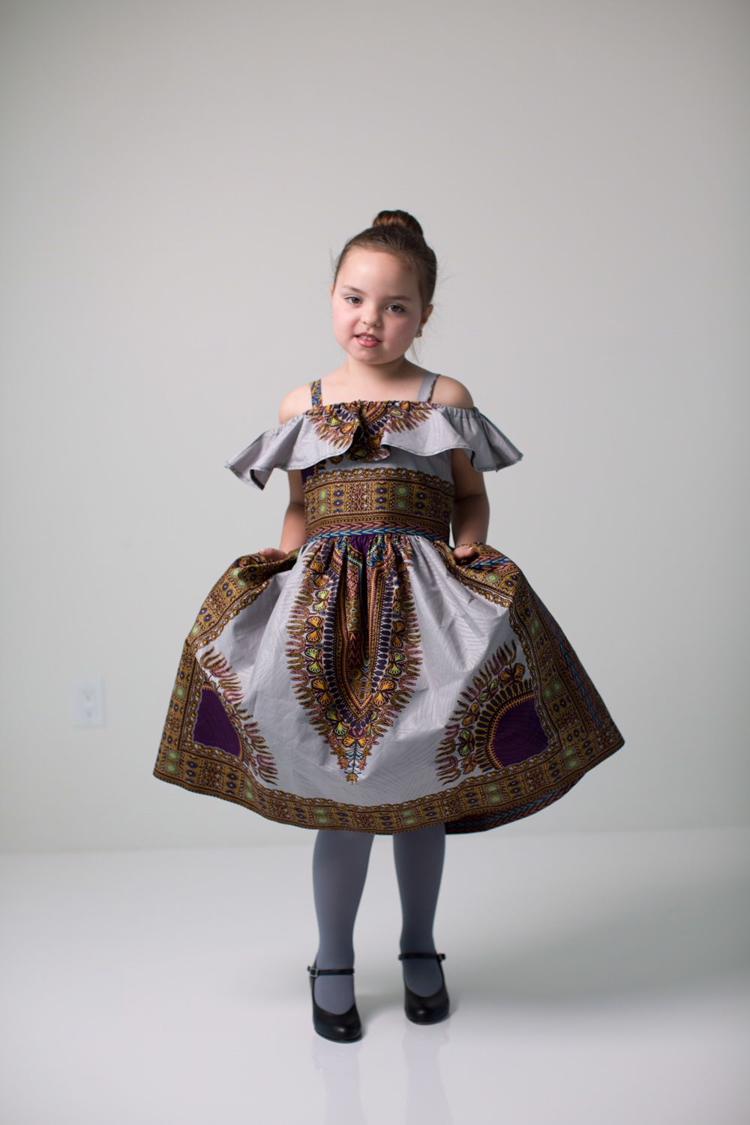 Chesi started sewing as a young teenager, watching his mother create garments and interact with her customers. Watching became doing, and soon he was trying his own hand at constructing something new from a piece of fabric. 
His mother, he says, is the true founder of Atelier Diama. 
"My mom, growing up, we called her, 'Diama,' which is what her sisters called her," he says. "'Diama' means sister in our traditional language in Cameroon ... and when we grew up we just started calling her, 'Diama' as well ... and the name 'atelier' ...  she has a French background and she used to call her shop 'atelier' when we were growing up." 
Although Chesi just launched his online shop out of Tucson, his sister has run a physical store by the same name in Cameroon for about 10 years.
She took over the business when their mother died roughly six years ago. 
Whenever Chesi designs something new, he sends the design to his sister so she can mimic it from the other side of the world and sell it to her own customers.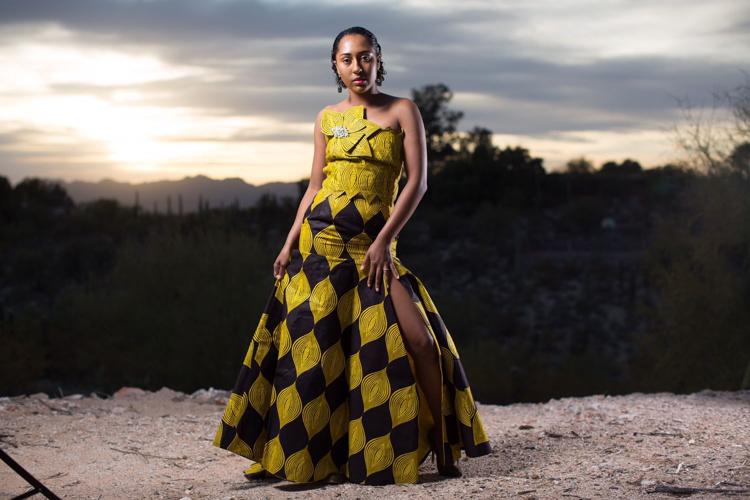 "Sewing gives me an opportunity to connect with my mom..." he says. "Every time I sew, it reminds me of when we spent a lot of time in the shop doing sewing and construction and design and talking to clients, so it gives me that sense of belonging and the opportunity to connect with her one-on-one." 
Chesi moved to the United States for college and graduated from Georgia State University with a degree in finance and economics. 
"But I realized something was missing..." he says. "Getting a degree and having a corporate job and doing the 9-to-5, I felt like there was a passion missing from me."
Some friends gifted him with scissors and a sewing machine, reminding him of a passion he hadn't tapped into for a few years. He made Mance a dress to wear to his graduation and realized he loved designing and sewing. From Georgia to Florida to Tempe, he finally landed in Tucson about seven months ago — convinced by Mance, who had already made Tucson her home. 
"I've been wearing his clothes since he started..." says Mance, who met Chesi in college. Originally from Saint Lucia, she bonded with him over cultural similarities. "People stop me (to look at the designs)."
That includes a recent outing to see "Black Panther" in an Atelier Diama design. Mance gets it. These garments are gorgeous. 
Chesi describes his style as haute couture, pretty and flirty, sophisticated and elegant. He loves consultations and making a piece specific for a wearer. 
Atelier Diama doesn't charge for fittings and consultations, just the garment. They do any size, including plus sizes, and want to create gowns worthy of the red carpet, graduation, even prom. These are basically one-of-a-kind pieces, often hand stitched and never mass produced. It takes Chesi anywhere from six hours to three weeks to go from design to construction to completion.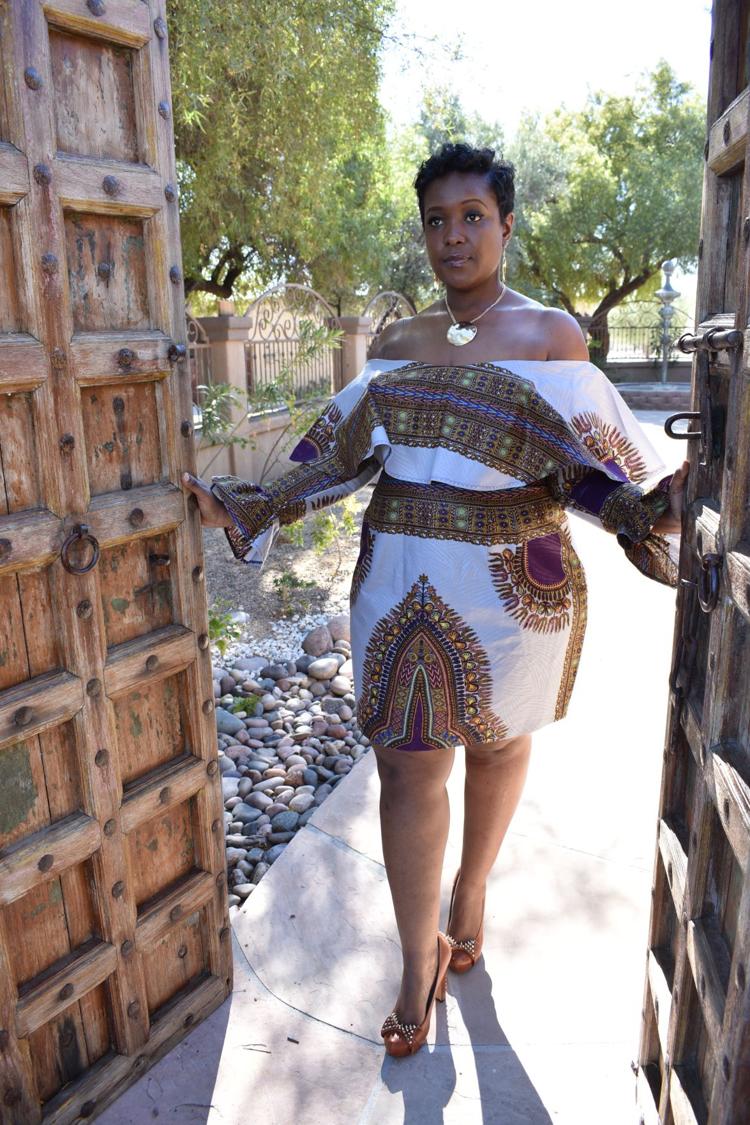 For now, Chesi works as an insurance claims adjustor and Mance works as a nanny. Isoe says she's taking a gap year following her recent University of Arizona graduation but is learning tons from the startup life. 
Eventually, Chesi envisions a storefront in Tucson — and Los Angeles, New York and Miami. Last weekend's Black Market at The Owls Club was Atelier Diama's first Tucson debut, and the trio has plans to set up shop at Cultivate Tucson in April. 
Right now, Chesi's working on a men's collection for the summer. He designs his pieces to be seen — ideal for warmer climates. 
"My style is to bring the beauty of celebrating your skin, your body, not hiding a coat over it, because if you put a coat over it, you've lost my work," he says. "I want you to be bold, be beautiful, be dazzling."
That, too, continues his mother's legacy. 
"She always wanted to make every woman feel pretty, and when you step out and wear her clothes in the midst of everybody ... hers would stand out because of her special touch," he says. "She stitched every stitch with passion, and it's like she always told me: 'When you do something, you better do your best or not do it at all.' And that's the same mindset I have." 
---
To really drool over these designs, head over to Atelier Diama's Instagram. As designs become available to purchase, you can find them here: atelierdiama.com.