We're kicking off December with 12 Days of Nonprofits — a 12-day celebration of the many local organizations that provide needed services to our community.
---
He's experienced depression and says the clubhouse has helped him become more social and outgoing.
"I enjoy helping people and when I'm at the clubhouse, I feel like I'm worthwhile and that I can do something that helps people," he says.
The nonprofit Coyote TaskForce provides a sense of community, advocacy and awareness, and employment-focused recovery support for people with mental illnesses through programs such as Our Place Clubhouse, its thrift store Re-Threads Thrift, and its restaurant Cafe 54.
"We're a community of support for individuals living with mental illness or substance abuse," says executive director Jeff Grobe.
"It takes a strong community of support behind you and that's what we try to provide."
There's also an eight-week peer support and advocacy training program for people who have experience with mental illness and/or substance abuse. Students receive first-aid and CPR certification, coaching, computer literacy training, an individualized wellness plan and more. The next program begins in January.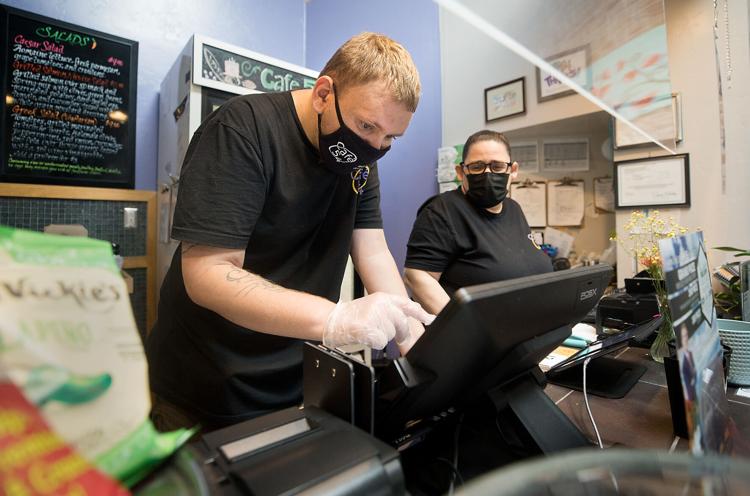 Coyote TaskForce began in 1992 with founder Mindy Bernstein, amid what was dubbed a recovery movement. It started with the Coyote TaskForce's clubhouse — officially called Our Place Clubhouse — inspired by Fountain House in New York City.
"It's this idea of individuals who have some experience with mental illness creating a community that supports each other," Grobe says. "That's what happened here in Tucson."
Our Place Clubhouse offers a sense of community to those living with mental illnesses through activities, workshops and various outings, while also providing volunteer opportunities and the chance to build skills for the workforce.
Each of the clubhouse members is referred to Coyote TaskForce through a behavioral health provider, but Grobe says: "We have a saying that once a member, always a member. Once someone gets in our door, we're always going to support (them)."
"This is really a community that has evolved beyond our doors," Grobe says. "Members have developed long-lasting friendships with other members here."
Volunteers of Our Place Clubhouse also help run Coyote TaskForce's public thrift store Re-Threads Thrift, which provides hands-on job training.
"We believe really strongly in the power of employment to help people recover," Grobe says.
Coyote TaskForce is also behind the popular Cafe 54 downtown, which started in 2004 with the goal of providing job placement and a hands-on job skills training program to help people with mental illnesses learn competitive skills, all while simultaneously aiming to de-stigmatize mental illness.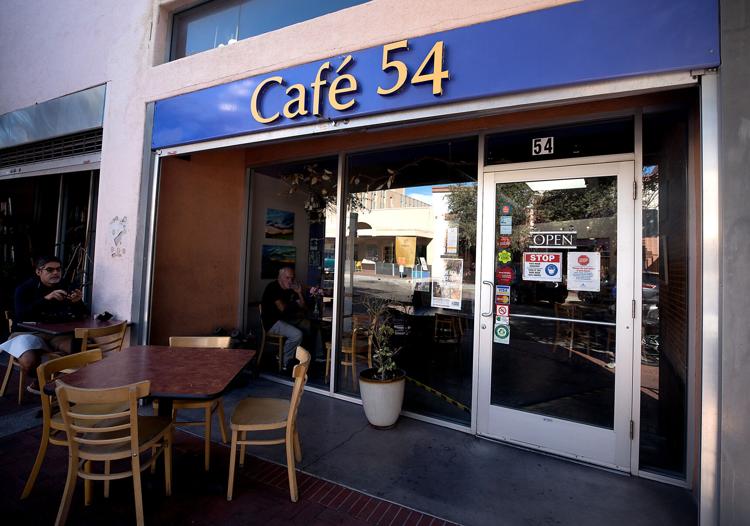 "I think the downtown community in Tucson has really accepted the cafe and the mission and we see that with returning customers and regulars coming in daily or every other day to support the program," Grobe says.
"I absolutely believe recovery is possible, but it needs to happen in a place where people feel unconditionally supported and that's what we do," Grobe says. "We find those spaces where we can help people take positive steps — where they feel challenged, but they ultimately feel safe."
"I think that's never been clearer than now, when we've had to deal with so much forced isolation. The power of community — there's so many people who don't have that without a place like clubhouse," Grobe says.
How to help
When shopping at Re-Threads Thrift, 66 E. Pennington St., your money goes back into the clubhouse for its activities and outings, Grobe says.
You can also help Coyote TaskForce by having a meal at Cafe 54, 54 E. Pennington St. — there are burgers, sandwiches and salads on the menu, plus a few miscellaneous entree items.
And if you happen to be an employer with open positions, Grobe welcomes you to connect with the organization so he can help find positions for clubhouse members with employment-focused goals.
Other health-related organizations in the Tucson area