Just thumbing through an issue of Misadventures magazine makes you feel more adventurous. 
Whether you spend your weekends scaling cliffs of red rock or just can't squish the travel bug that compels you onward and out, you need to check out this magazine for outdoorsy and adventurous women. 
Misadventures, a biannual print magazine, will transport you to far-off corners of the globe to catch a glimpse of confident women exploring new horizons. 
Actually, that's what the magazine itself is doing. 
In 2012, three college friends launched Misadventures as a solution to a problem they pinpointed in outdoor media.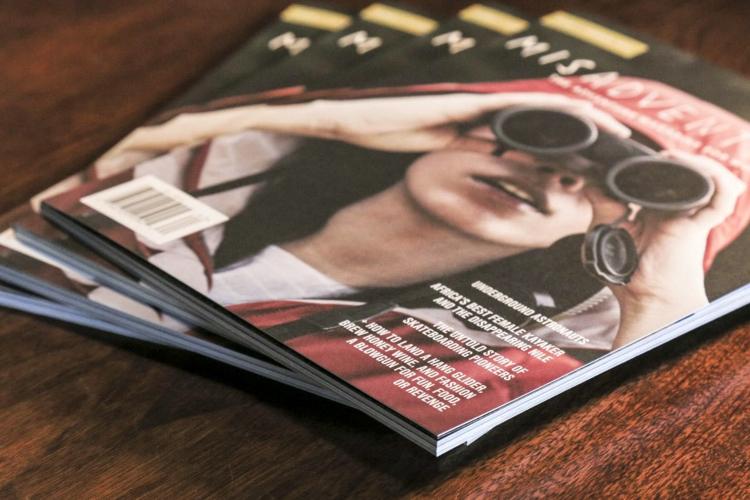 "It really started with my co-founder Zoe," says Jessica Malordy, a co-founder of 'Misadventures and the communications coordinator for the Girl Scouts of Southern Arizona. "She basically realized that all the outdoor magazines and adventure magazines and surfing magazines, basically everywhere you turned around in outdoor media, she couldn't see herself on the pages of those magazines. So she thought, 'Why not start our own?'" 
Zoe Balaconis pulled in Malordy and Marybeth Campeau to make her dream happen. Campeau would take on design and Malordy would develop a social media strategy and write stories. Unable to see themselves represented in the pages of outdoor media (or women's publications such as Cosmo or Vogue), they decided to fill the market gap on their own. 
The trio of friends — who lived on the same floor their freshman year of college — began publishing stories about and by women explorers online. And then their print dreams came true the following year.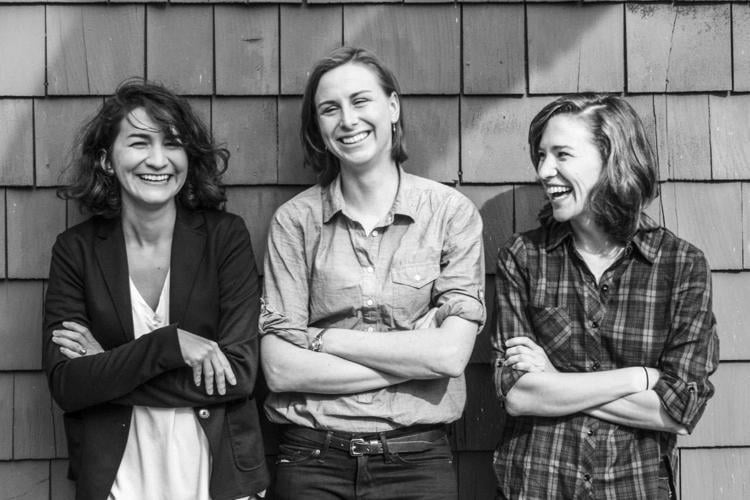 They won a $25,000 grant from their alma mater, Davidson College in North Carolina the summer of 2013. That November, they released the first print issue of Misadventures.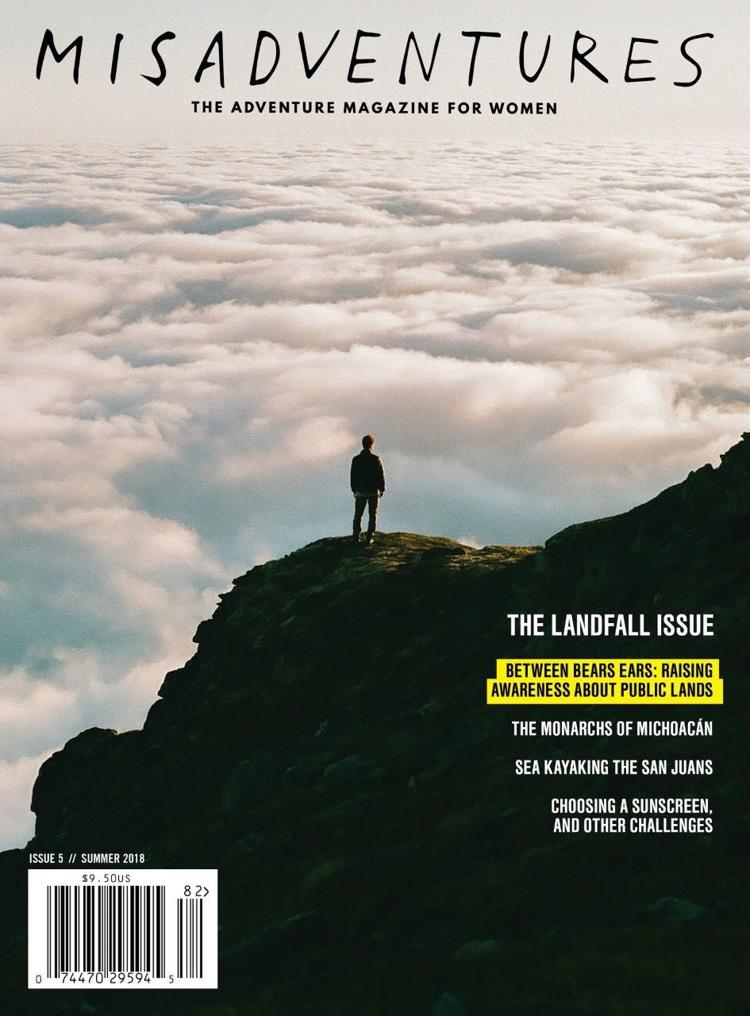 Misadventures now prints a winter and summer issue. Their summer issue that came out a few weeks ago printed around 2,500 to 3,000 copies, Malordy says. You can find the magazine online, in Barnes and Noble stores, some REI retailers and in indie stores around the country. See the complete list here. 
Since they launched Misadventures as the adventure magazine for women, other entrepreneurs and companies have responded to that gap in the market, building a community of outdoorsy women by creating gear, podcasts or backpacking trips for ladies. 
"It's been unbelievably cool to watch it click and see the evolution of: 'Wait. It's important to put women at the table,'" says Malordy, who moved to Tucson several years ago to earn her master of fine arts in creative writing from the University of Arizona.
"We always saw it as a magazine that was not just about the outdoors, but also about travel and adventure," Malordy says. "I like to hike and I ride my bike places. I'm outdoorsy, but not a hard core outdoor enthusiast in the same way that Zoe is a surfer and a sailor ... and Marybeth is a rock climber. We all sort of had our thing, but I love to travel." 
With Balaconis in Masachusetts and Campeau in North Carolina, we sat down with Malordy at the Mercado San Agustin last week to talk about adventures, travel and celebrating courageous women. 
Here are some excerpts from our conversation.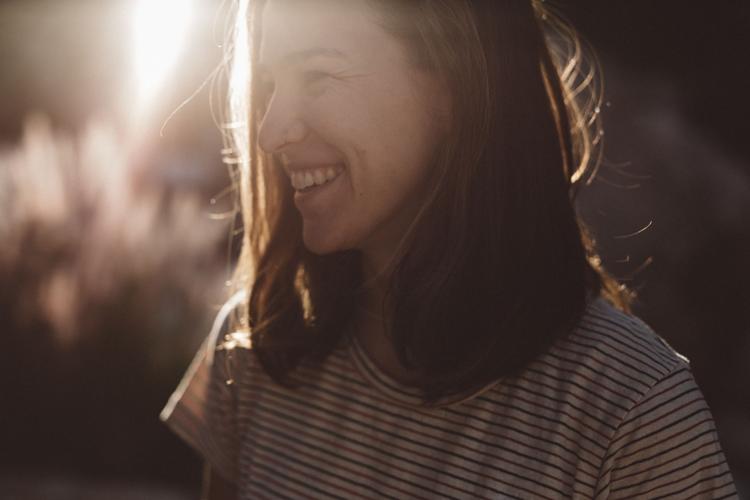 Where did you get your love for travel? 
My dad is French, so I grew up between France and New York. They would ship me out to my family in the summer. That was part of it. And I was really fortunate, and I studied abroad in college. ... And then after undergrad, I went to work with the World Association of Girl Guides and Girl Scouts in India at their leadership development center. That's what I was doing before starting Misadventures.
How did you end up in India? 
I was in India for six months. ... I had been volunteering with a Girl Scout troop in college and I learned about the World Association of Girl Guides and Girl Scouts ... I knew I wanted to live overseas when I graduated. ... These centers run these leadership development programs for young women from all around the world and prepare them to be advocates for girls' and women's rights and HIV and AIDS and other issues in their home countries. ... There was no question that you were going to take your talents and skills and whatever you had and put them toward making the world a better place. It's a very Girl Scout-y thing, but how are you going to try and do something to make an impact, especially for women and girls?
Did you do Girl Scouts as a kid? 
I was a terrible Girl Scout. I don't remember what we did. I think we just ran wild. But my closest friends from high school are still the girls who were in my Girl Scout troop. ... The thing I really took away from Girl Scouts was the friendships and just having these people who I knew I could trust and rely on. ... 
I went to the volunteer fair my freshman year (of college) ... and I saw this woman who was looking for someone to help with Girl Scout meetings for her troop. And I was like, "OK, I can do that." 
Did you, Zoe and Marybeth go on adventures together? 
Both Marybeth and Zoe were members of the Davidson Outdoors group, and Zoe was trained to lead their trips. It's funny. I didn't grow up in an outdoorsy family and never would have thought of myself as an outdoorsy person and didn't go on any of those trips until my senior fall. And I was like, "This is amazing. What have I been missing out on this whole time?"
I'm an adrenaline junkie. I don't know why it didn't click before. It was West Virginia and we went on a via ferrata where you clip in and you're way up high. You're not exactly climbing, but you're walking on the trail on these peaks, and it was such a rush. I love heights and it was fall in West Virginia, so all the colors were just unbelievable, and I was with a bunch of friends. That had never really clicked before, that this is just something you can go do with the people you love, and you're having a wonderful time outside. 
Are there plans to scale Misadventures? 
I think in our wildest dreams, we would love to see it scale and come on full time and all of us have this be our one thing ... but I think right now is the first year that we have maintained without a shift. We haven't had a huge jump in our print run. It's the first issue that hasn't had a major expansion in terms of where it's offered. Just stabilizing is nice.
Who is your audience? 
I think what's helpful is we're kind of our audience: Millennial women who like to get outside, who like to adventure, who like to travel, who don't see themselves as cookie cutter and like to live out of the box.