The Tucson sisters who opened Sew Hip want even new sewers to feel comfy browsing their shop and taking classes. 
And if you're not feeling it, Skippy will fix that. 
You might even visit the sewing shop just to meet Skippy, an adorable poodle-mixed-with-something from a Phoenix rescue. He's about a year old, hypoallergenic and likely to greet you with bouncy steps, a wagging tail and lots of kisses. He's in most days.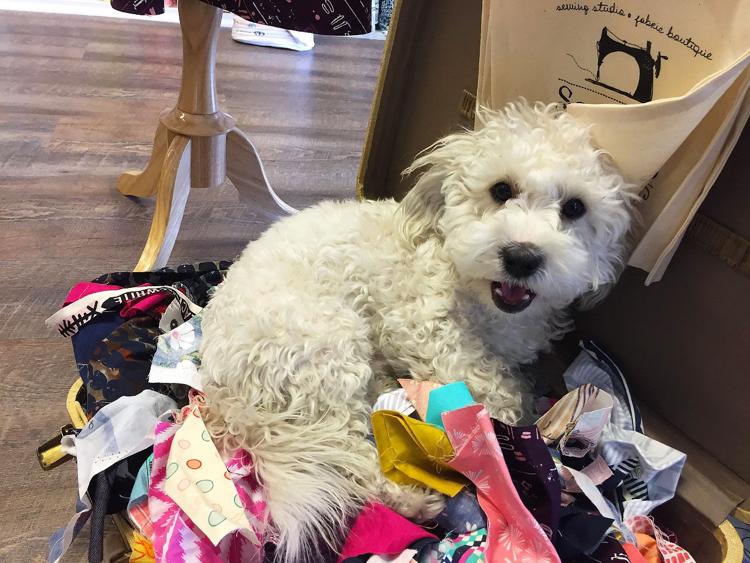 Sisters Kristin Owens and Brittany Severns opened Sew Hip, 3400 E. Speedway, a year ago last Saturday. It's in the same strip mall as Whole Foods and Bookmans.
They have long dreamed of owning a business together. 
Owens, 34, and Severns, 37, come from a long line of sewers. Their mom and grandmother both sewed — clothes, stuffed animals, curtains, all the things — so the girls learned from an early age during their childhood in Albuquerque. 
Both left town at 18, Owens for San Diego, Severns for Austin, and spent years imagining what it would be like to live in the same city and open a shop. 
In 2011, Owens moved to Tucson for her husband's job. Severns followed her sister in 2013.  
Finally, the timing was right.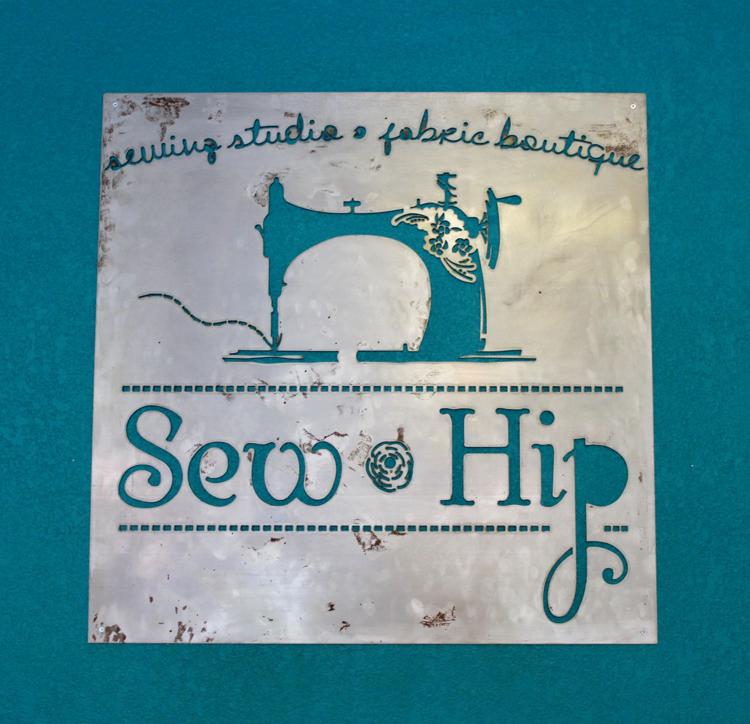 "We're both crafty and were in town sewing, and both of us had been in places where there was something a little similar, a kind of sewing, modern-feeling place," Owens says. "We thought there was really an opportunity for it in Tucson." 
The sisters wanted to create a space where beginning or new sewers could learn and where a younger crowd could gather. 
They host classes for all ages and ability levels and clubs that work on projects together. During school breaks, kiddos can sign up for sewing camps and there are also after-school classes. 
They have an open studio with an hourly rate that gives customers access to six sewing machines and other tools. The shop also hosts parties and girls' nights out, BYOB style. 
Owens and Severn curate fabrics that they like — in the last year upping the variety of garment fabrics sold in response to customer requests. The prints are bright and sweet. If Skippy hasn't convinced you to take up sewing, these prints might.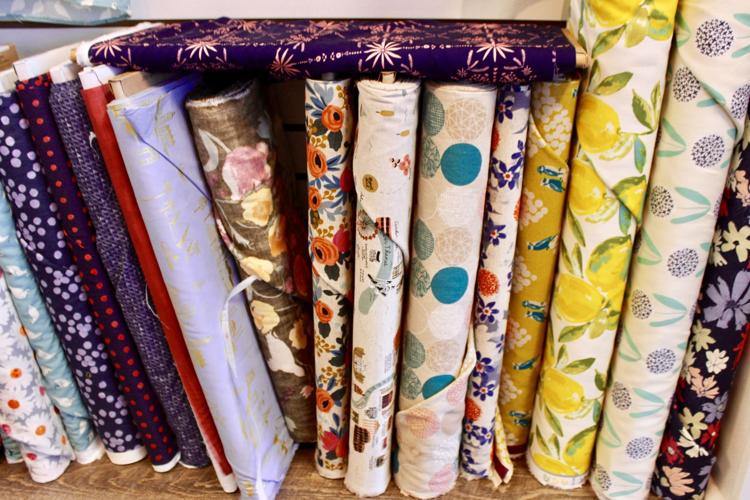 "There are sewers who are young and sewing fun things," Owens says. "Not every sewer is maybe what the stereotype would be of an old granny quilting, but it was kind of like a secret society. You could only find other sewers on blogs and ordered your fabric from the Internet, so there was a need for a place for sewers of every age."
Owens and Severns see everyone at their shop — kids, men and women, young and old. That includes the "expected demographic of older women," Owens says. 
The roughly 1,300-square-foot shop is airy and bright. They were going for an Anthropologie vibe, Severns says. One side of the store operates as a workshop, with the other side heaped with shelves of fabric.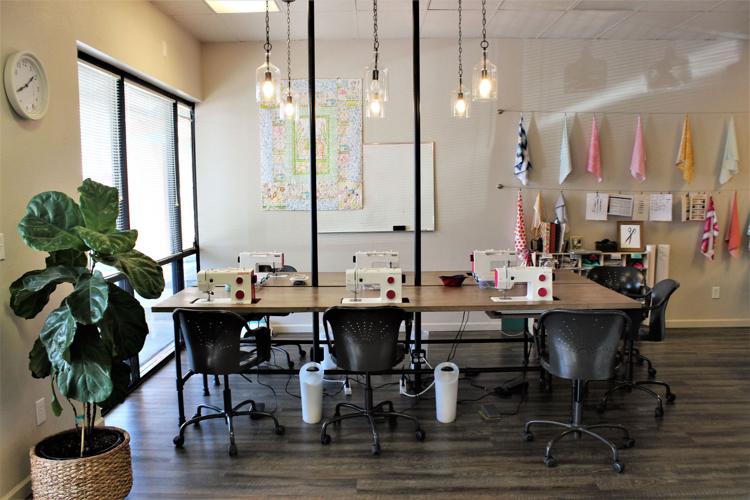 In the back, a gated play area gives mamas a chance to browse fabrics sans kids. That's a feature derived from personal experience. Both have young kids.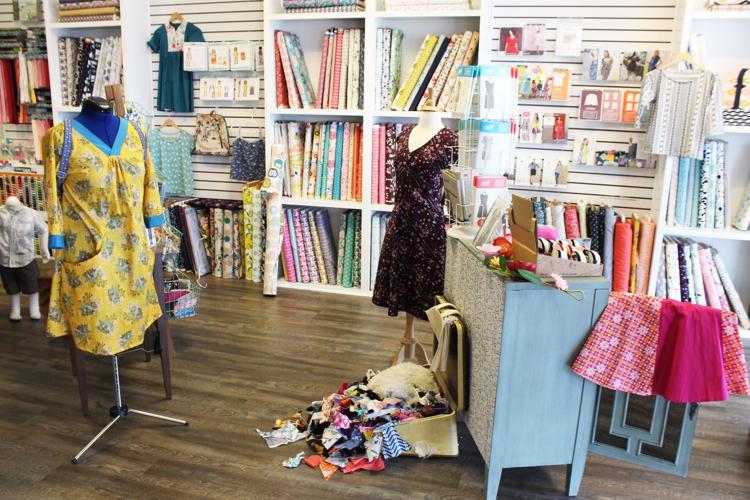 "People come in and go, 'Whoa, this is so cool,'" Severns says. "And they have said they're not as intimidated to learn here." 
"Because it can be really intimidating for people who are beginners or who haven't sewn at all to go into a place where clearly everyone is experienced..." she says. "We want to try to put it out there that it doesn't matter if you can't sew at all. That's what we're here for." 
For more information or to register for upcoming classes , visit sew-hip.com or call 314-1894.