A few months ago, Victoria Yarnish used her iPhone to snap some photos of a coworker wearing a bandanna over her nose and mouth. 
That casual photo shoot became the inspiration for artwork now gracing the cover of the first-ever Time magazine issue in which its own logo is replaced with another word: VOTE.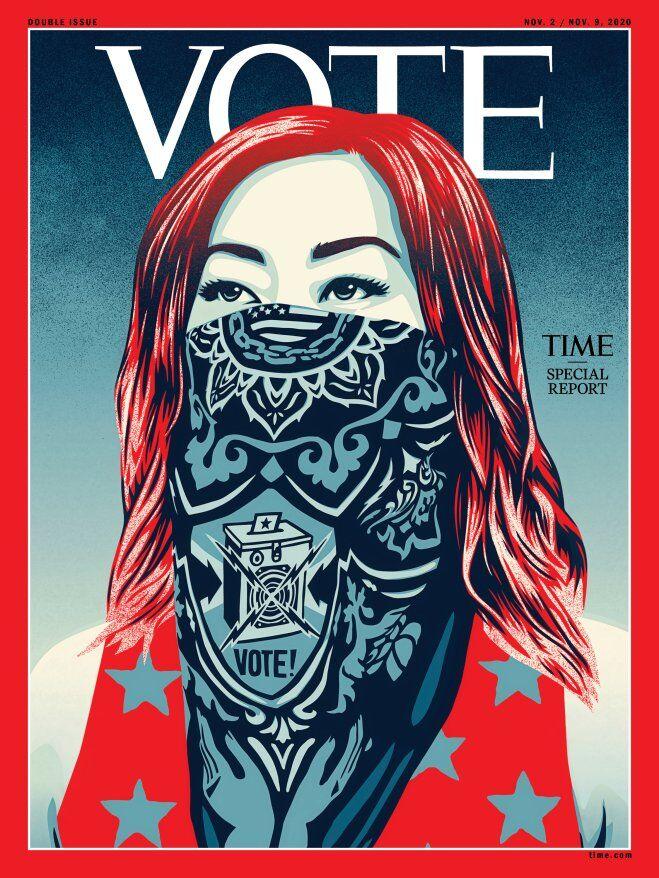 Yarnish, 36, grew up in Tucson but now works as vice president of communications for Obey Giant, the Los Angeles-based brand, design practice and creative agency of Shepard Fairey. Fairey is the artist who created the cover of this issue of Time, dated Nov. 2. You're likely to recognize the style. Fairey is also the artist who designed the blue-and-red Obama "Hope" poster.
The image now on Time's cover shows a woman wearing a bandanna with a ballot box and the word "vote!" on it. The magazine's contents include information on how to vote safely in 2020, writes Time editor-in-chief and CEO Edward Felsenthal on the magazine's website.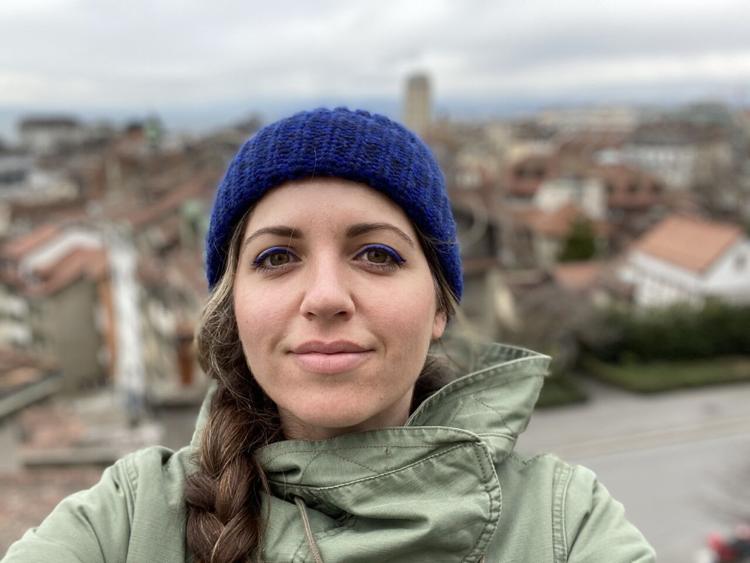 For Yarnish, who has made a career in marketing and public relations and studied journalism at the University of Arizona, her involvement in such a iconic cover — especially during a pandemic — is surreal. Her parents are nurses and her sister is an ER doctor, she says. All live in Tucson. 
She took the photos of her coworker Marin Takeshita months ago as part of the collaboration Artists Band Together. Fifteen artists, including Fairey, designed bandannas to sell on eBay to support several voting organizations. 
"I was taking photographs of the prototype and first-run of printed bandannas we had to promote the bandanna..." Yarnish says. "So we had a makeshift photo shoot for all of these bandanas, and it's during COVID, and I'm not a professional photographer." 
But when Time approached Fairey to design a voter-related cover, he remembered the bandanna photos, Yarnish says. 
"Even though the subject in the portrait knows there are additional challenges to democracy during a pandemic, she is determined to use her voice and power by voting," Fairey writes on Obey Giant's website. 
Yarnish calls Fairey's illustration a "time capsule" in its depiction of a woman of color wearing a bandanna that doubles as a mask. 
"It's important to showcase someone having a vision of hope," Yarnish says. "In her gaze, you see she doesn't look defeated. She looks like she's looking toward the future, and something on her face is encouraging people to vote." 
Tips for filling out and returning your ballot by mail or at drop-off boxes and locations in Pima County, Arizona for the 2020 election.