Combat those Christmas cookies with FREE workouts downtown twice a week during the month of December. 
Classes are in the grassy area in front of the main library, also known as Jacome Plaza. 
These fitness freebies — Health at Jacome — are part of the Downtown Tucson Partnership's efforts to revitalize the area. 
Trade the gym for grass and get your sweat on outdoors. We did. 
Some background
• Angela is a fairly active mama in her early 40s. She tries to hit the gym at least three times a week (ok, ok, it's usually like once or twice) where she runs on the treadmill, lifts weights and takes classes. She loves the post-workout zen she feels after a good sweat session.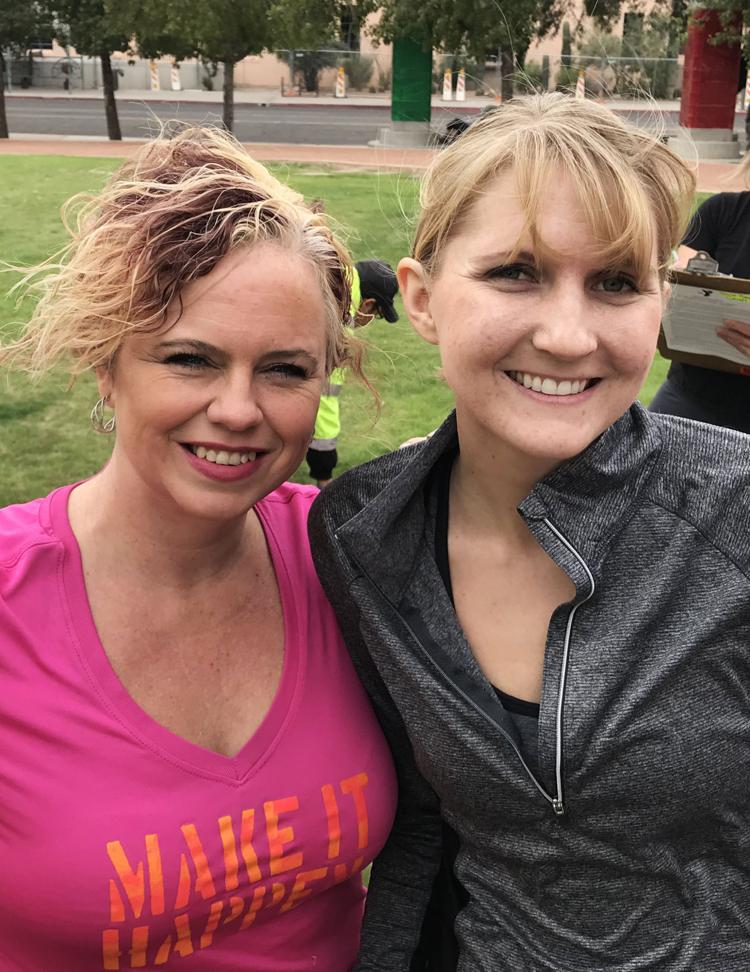 • Johanna is in her late 20s and gets by with 20-minute workouts every morning. Don't be too impressed. She keeps her pajamas on and lunges and crunches to YouTube videos while binge-watching Netflix. Every now and then she goes for a run and remembers she hates running.
On the studio
Angela: What's better than working out outside? Nothing, in my book.
Well, as long as you aren't worried about people seeing you sweat or fumble (I'm totally not). 
The class took place on the grass by the library and it was lovely. Grass, cloudy skies and a breeze to cool us off. It was glorious.
Johanna: It's like a throwback to recess — a chance to take a break from work and play in the grass. I'll admit, being in a public place did keep me on my game throughout the entire workout. People glanced at us as they strolled by, but no one seemed overly concerned with us, so my self-consciousness faded. I did worry a pigeon might dive bomb me a few times as the birds hanging out in the plaza took to the skies and then swooped low over us. Also: Keep your eyes open for dog poo. They cleaned the grass before we started our class, but you just never know. 
Overall, I loved being outside. The breeze that was too chilly before we started class became the perfect cool down.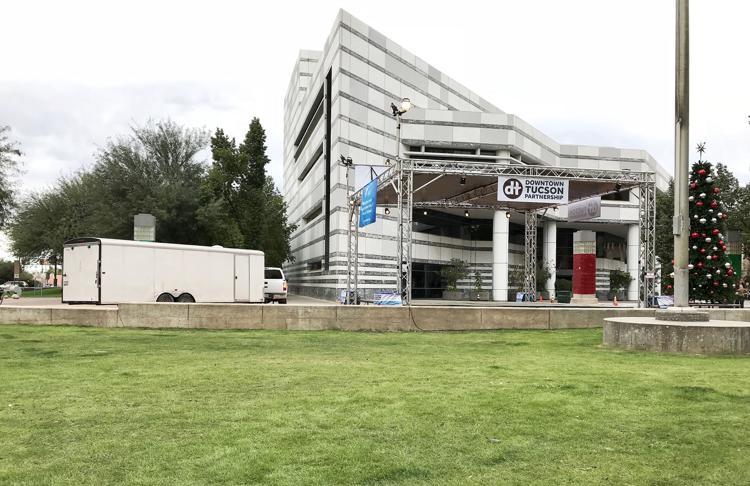 On the class
Angela: Today's class was what's called HIIT or High Intensity Interval Training, which definitely means it's gonna kick your butt and you're gonna sweat. 
It was great. The instructor was from the nearby downtown YMCA and she was really good at encouraging us and calling us out on bad form. 
I was glad it was only 30 minutes because it was hard. My legs and arms both felt like Jello after, but that's exactly what I want in a workout. I'd be lying if I said I didn't sneak few extra breaks when nobody was looking. 
Johanna: Exactly what I needed in the middle of the work day. Thirty minutes of High Intensity Interval Training is more than enough. Like Angela said, I was glad the class wasn't longer. Those sneaky breaks saved me from collapsing on the way back to the office. 
I loved everything but the push-ups, which I loathe no matter the workout. Our YMCA instructor was so encouraging while also offering tips on how to improve our form or modify an exercise. 
This workout definitely challenged me, but in a really good way. My muscles were still trembling a few hours later. I do not look forward to climbing stairs tomorrow. 
Would you go again?
Angela: I would. I enjoyed being able to just walk outside during my lunch hour to get a 30-minute workout in. Now I don't have to go to the gym after work. 
It's cool because each time you go there's a different workout. Today it was HIIT and Thursday it's gonna be Insanity. 
I think it's a brilliant idea and I hope they continue to offer this beyond December. 
Johanna: Yes! Thirty minutes is the perfect amount of time for a workout, especially in the middle of my work day. I also love, like Angela mentioned, that it's a different workout each time. 
If this continues past December, I would totally work it into my weekly routine. 
Class details
When: Tuesday, 12:15 p.m.; Thursday, 12:15 and 4:15 throughout December.