Getting married doesn't have to bring out your inner bridezilla. 
In fact, you can actually help someone out just by planning your wedding. 
Yes, the Big Day is about you and your love tying the knot, but we're willing to bet you've got some love to share with your community. 
We're here to help. 
Here are five very Tucson ways you can help those in need and make your wedding day even more special. 
Check out Z Mansion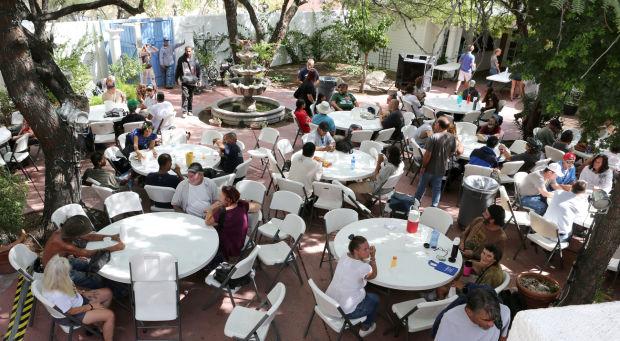 This is not your average wedding venue. Owners Tom and Emmeline Hill actually live in the mansion with their family. Mondays through Fridays, they, with the help of volunteers, serve a meal to the homeless and then on Sundays go all out with a big brunch, medical clinic, clothing bank and food bank for pets. Weddings and other events here help maintain the property for those purposes. Plus, you have the option to donate leftover food from your reception to help feed those in need of a good meal. 
Check out Z Mansion, 288 N. Church Ave., with a tour 5-8 p.m. Wednesdays. No appointments necessary. Visit zmansion.com or call 623-4889 for more information. 
Buy your dress at Free Ever After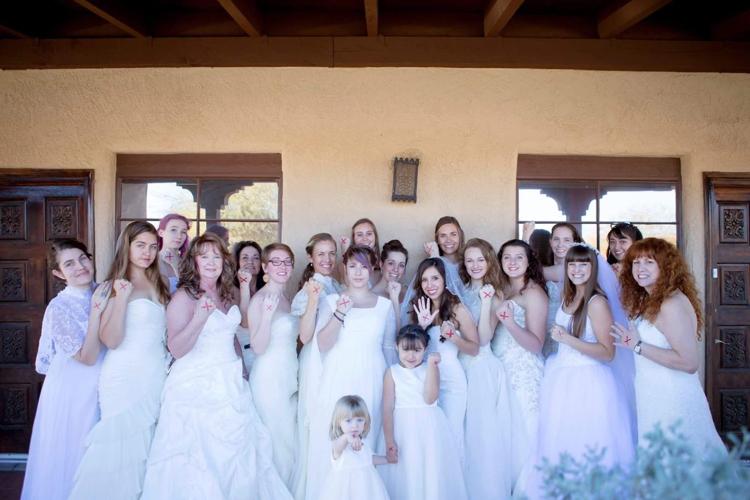 We love this nonprofit dress shop  that uses its proceeds to support victims of sex trafficking and abuse. Free Ever After, 2469 N. Country Club Road, partners with other local organizations to provide mentoring to women who have experienced sexual abuse. Giving wedding gowns a second chance symbolizes what the nonprofit strives to do with the women they serve. You can shop gently-used and steeply-discounted gowns or donate your own dress after your wedding. 
The boutique is open 10 a.m. to 3 p.m. Thursday-Saturday and by appointment on Tuesday and Wednesday.
For more information, visit freeeverafter.org or call 338-8463.
Use Café 54 as your caterer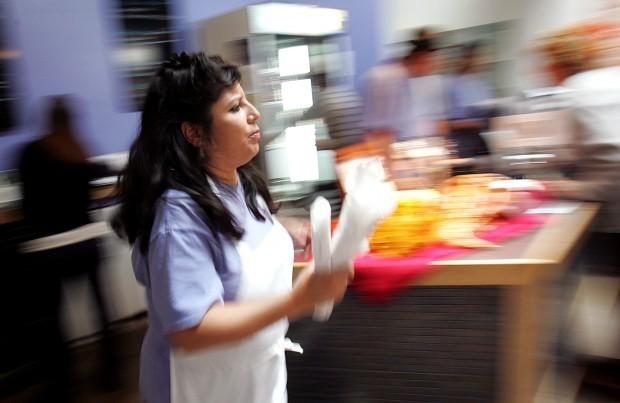 This downtown Tucson restaurant will cater your wedding — and employ individuals recovering from mental illness while doing it. A program of the Coyote TaskForce, Café 54, 54 E. Pennington St., trains its employees to be cooks, pastry chefs, dishwashers and other employees needed in the restaurant biz. 
For more information about catering, email catering@cafe54.org or call 622-1907. You can also visit cafe54.org.
Donate your flowers
You don't have to toss the flowers from your wedding  — donate them to a local hospital, assisted living facility, homeless shelter or any other place that could do with a pop of color. 
We checked with Tucson Medical Center, 5301 E. Grant Road, and if you can get your leftover flowers to them, they'll deliver them to eligible patients such as a new moms.
To set this up, call 327-5461 and ask for Volunteer Services. 
Skip the gifts and have guests donate to local charities
Instead of adding a few more towels to your linen closet or finding a home for that fancy ice cream maker, ask your guests to donate to a local charity on your behalf. We picked five nonprofits with ratings of 85 percent or higher off Charity Navigator's Tucson list. Charity Navigator is a national organization that rates the financial responsibility, accountability and transparency of nonprofits. Here are a few ideas to get you thinking. 
Interfaith Community Services: ICS helps families and individuals going through financial hardship through its food bank, job center and other resources. The nonprofit also helps seniors and disabled adults remain independent. They're a huge resource when it comes to meeting essential needs in times of crisis. Your guests can donate here: icstucson.org/memoryin-honor.
Make Way for Books: If you're a bookworm, consider sharing your love of reading with the next generation. This organization provides age-appropriate books and literacy training to under-resourced schools, daycares and families, among others. Your guests can donate here: makewayforbooks.org/donate.
Ronald McDonald House Charities of Southern Arizona: Ronald McDonald Houses are where families of kids receiving medical care stay when that care is far from home. The Tucson house provides families with private rooms and bathrooms, along with community spaces such as a kitchen, backyard and laundry facility. The idea is that where you stay should be the last of your worries when you have a sick or injured child. Staying here is free for these families. Your guests can donate here: rmhctucson.org/donate.
Humane Society of Southern Arizona: This no-kill animal nonprofit is fundraising to build a larger campus. They also offer low-cost vaccinations, spay and neuter services and adoptions of furry friends. Your guests can donate here: https://donatenow.networkforgood.org/hssahonor.