To add some extra sparkle to your wedding day, look local.
Rather than hitting up the department store for your bridal bling, pay homage to your hometown by wearing something made or sold by a local business.
We have some real gems here. Pieces vary from colorful and casual to glitzy and glamorous. You'll find jewelry for $30 and for $1,000. It just depends on what you want (and can afford). Either way, you're sharing the love with a local business or artist. 
Here are eight Tucson stores and artists that specialize in jewelry.  
Silver Sea Jewelry
If you're a mermaid at heart of just going for a bit of whimsy at your wedding, you need to go to Silver Sea Jewelry, a jewelry shop on Fourth Avenue, 330 N. Fourth Ave. Owner Lizzie Mead makes a lot of the beautiful jewelry, often with coastal or otherworldly vibes. Visit facebook.com/SilverSeaJewelry.
Perri Jewelers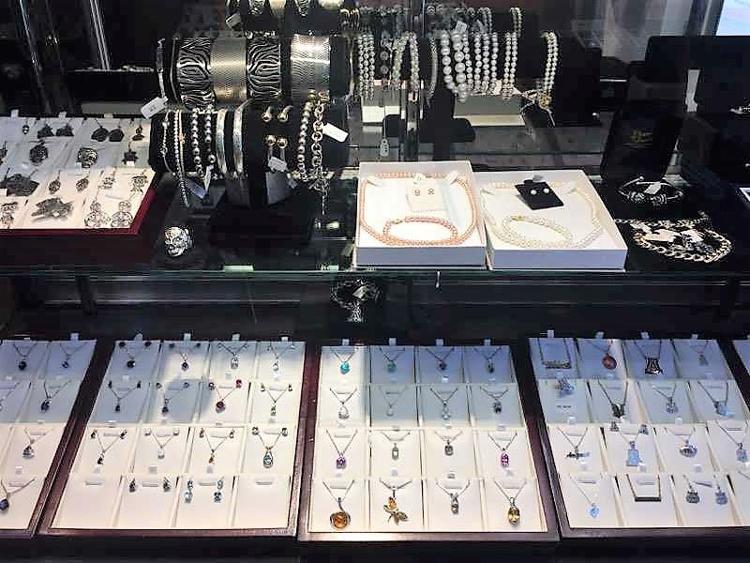 This local jeweler has been in Tucson for more than 70 years. You'll find lots of gemstones and precious metals here. Think beautiful bridal rings, delicate chains and custom pieces. The shop is downtown at 1 E. Congress St. The store will be closed July 18 until July 30 for a summer break. For more information, visit perrijewelers.com. 
Mast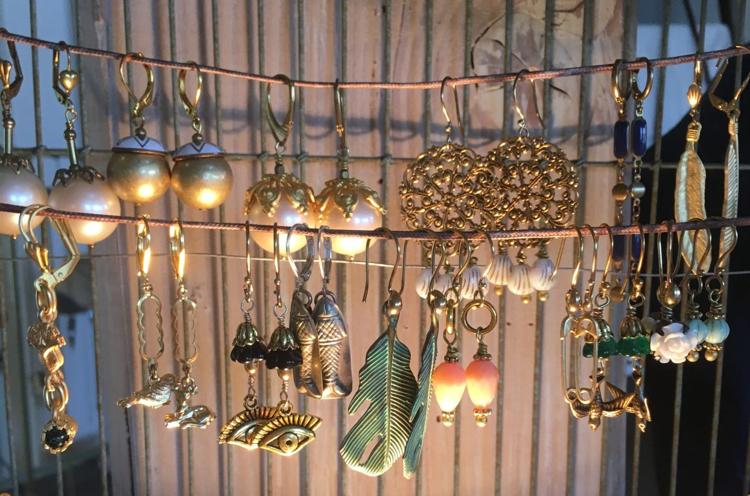 This local shop at the Mercado San Agustin, 100 S. Avenida del Convento, is closed through July 11, but you'll find jewelry made by two of its owners online and in the store. Pieces range from big tasseled earrings to daintier necklaces. Go to ilovemast.com for more information. 
Heliotrope
Artist Spring Winders creates intricate bolo ties, along with saguaro earrings and jackrabbit rings. Super Sonoran. Check out her jewelery at heliotropemetal.com. You'll also find a list of all the local places you can buy her stuff.  
Krikawa Jewelry Designs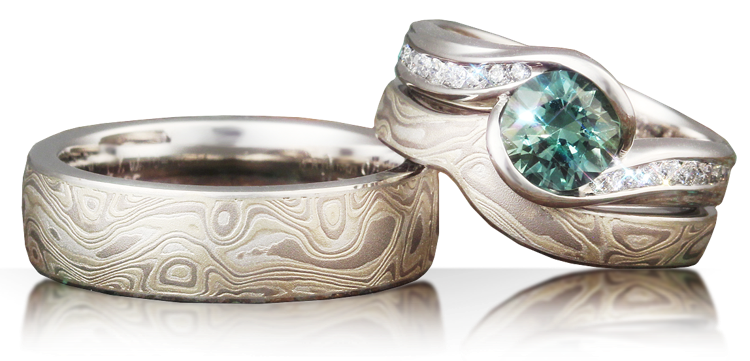 This local jeweler has gorgeous rings. Just beautiful. The shop specializes in custom-made, fine jewelry or pick a pre-made design. You can check out the downtown store at 21 E. Congress St. or do your business online. Visit krikawa.com for more information. 
Sigfús Designs
Perfect for adding a pop of color and sass to your day. The online shop, based in Tucson, specializes in earrings characterized by bright colors and geometric shapes made of polymer clay. Peruse the collection and see where you can find these earrings locally at sigfusdesigns.com. 
Cactus Bloom Design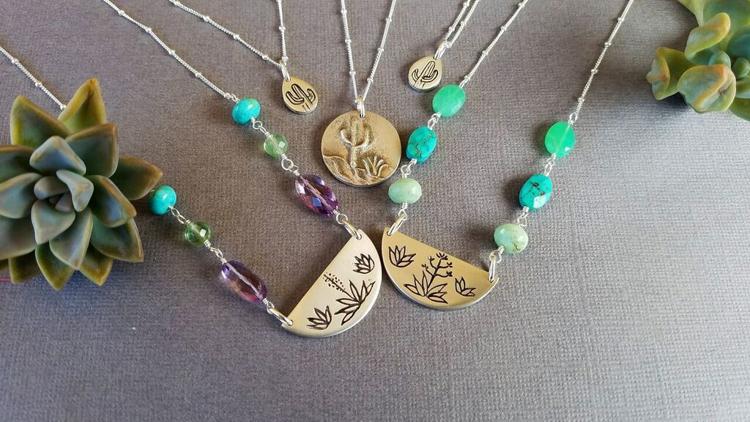 Celeste Mills has been designing cactus jewelry since before it was trendy (see our recent story). She uses sterling silver, turquoise and lots of desert imagery.  Check out her Etsy shop here. 
Lumenrose Jewelry
Lots of turquoise, lots of silver. Artist Erika Rose Mark creates beautiful pieces for your ears, fingers, wrists and neck. Basically, she does it all. Shop her collection at lumenrosejewelry.com.