In the movie version of your wedding, you'd be cast as the star. 
And Starlette, a glamorous 27-foot silver Airstream trailer, could have the lead supporting role. 
Starlette is represented by Airstream Social, a local business that books its vintage 1969 trailer for weddings, photo shoots and other events.
She has an impressive résumé and can take on any role in your festivities — a makeup trailer, photo backdrop, lounge, honeymoon suite, bar or dessert bar.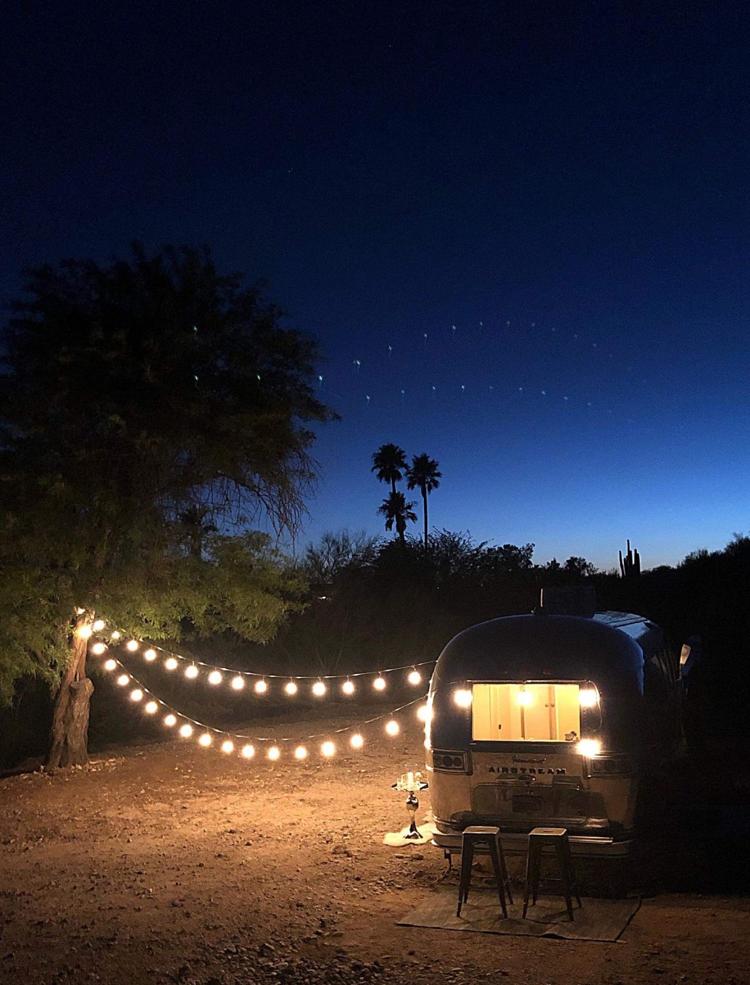 Airstream Social is owned by Margarita Potts (AKA Margarita Godiva), owner and makeup artist at I Do Hair and Makeup Artistry.
Potts has been in the hair and makeup world for about 20 years, working in film, print, television and the bridal industry. She spends part of her time in California and Puerto Rico, but has lived in Tucson since around 1980.
She originally bought Starlette to use as a makeup trailer on film and television sets. 
But when bridal clients and others started asking about it after seeing it at her home studio, she realized Starlette needed a bigger role. 
"People started going 'is that your Airstream? Could you bring it to a photo shoot?'" Potts recalls. "So, that's kinda how it got started."
Brides have booked the Airstream to get ready in and as a prop for photo shoots, including boudoir sessions. 
Airstream Social has different props and furniture so it can be customized to a couple's taste pretty easily, Potts says.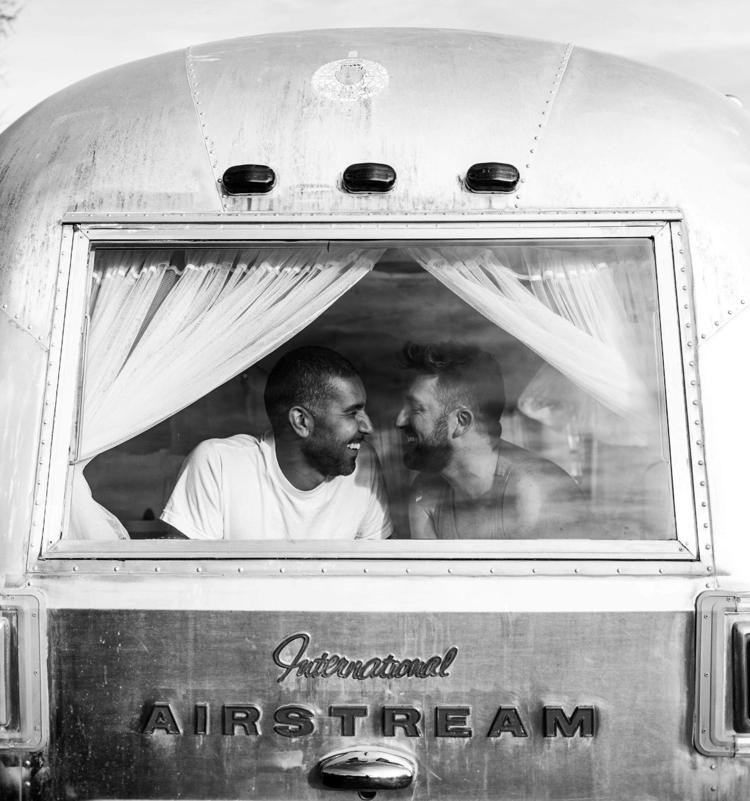 One of Starlette's most popular roles is that of a bar or dessert bar.  
Potts says mobile bars are "popping" in Los Angeles and she wants to bring that to the wedding industry in Tucson. So, she purchased a second Airstream trailer that her boyfriend will convert into a pop-up mobile bar "where the sides all go up." 
"It's really a party on wheels," Potts says. 
Details
Cost: Prices vary, depending on what you want, but you can book Starlette for a full day at rates starting at $450 or for a three hour photo shoot starting at $150. You can also book a honeymoon retreat and other customized packages.