There's no doubt about it — weddings can be spendy.
Last year, couples spent an average of $35,329 nationally, with Arizona weddings costing just over $29,000, according to The Knot's 2016 Real Weddings Study. 
But, don't panic. You don't have to spend that much to have a beautiful wedding.
Read on for tips on how to save $$$ on your big day.
Like the Knot but for Tucson and for free. This is where you'll find everything you need to plan your Tucson wedding. Get tips, share ideas an…
1. Don't get married in the fall or spring
September and October are wedding season in Tucson. But, hardly anybody gets married in the summer months. That means discounts for you, since wedding vendors are scrambling to book clients during the slow months.
It also means you probably won't have trouble securing the date you want. Win-win. 
2. Have a backyard wedding
If you book a traditional wedding venue, it's going to be your biggest expense — especially since many venues require you to use on-site catering, giving you minimal control over the per-plate bill. You can save thousands of dollars by simply having your event in somebody's backyard and finding your own catering. 
Drape the trees, patio, etc. with twinkle lights and put up LED candles everywhere to add a romantic ambiance.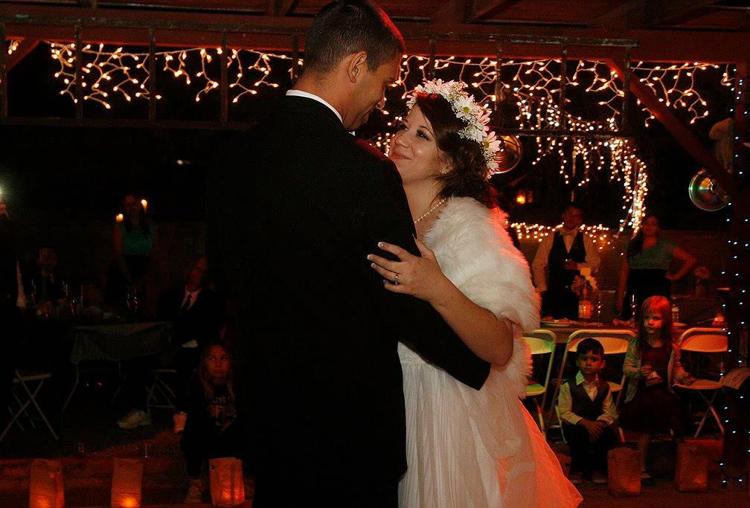 3. Special park areas
You can have your wedding at one of the city parks for super cheap. The rose garden at Reid Park makes a beautiful backdrop and it'll only cost you $50 for two hours.  There's also a gazebo on Sentinel Peak that's perfect for a small ceremony. Click here for other City of Tucson special park areas.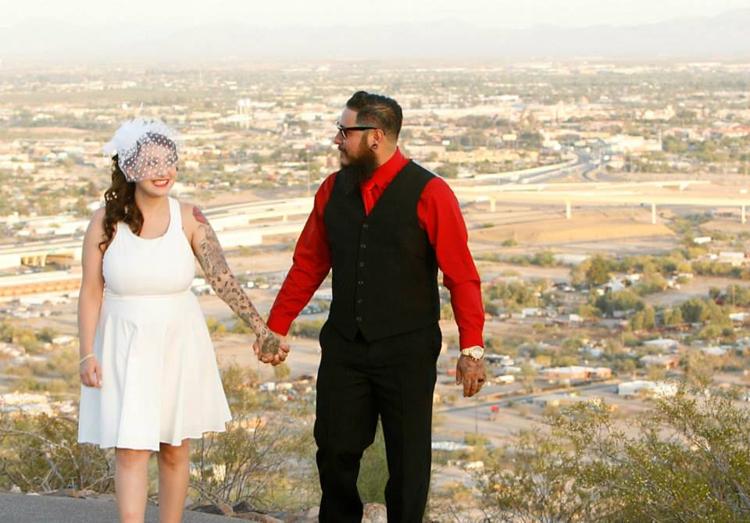 4. Have a mountain wedding
Get married on a summer day on Mount Lemmon. You can reserve the Whitetail Campground, which is a group facility that can accommodate up to 90 people, about five miles south of Summerhaven. The site costs $110-$148 per night. It's so beautiful up there you don't even have to decorate much. 
5. Save on your dress
You've probably heard of buying off the rack or last season's dresses. Those are great ideas. But, there's a Tucson shop that sells gently used and new donated dresses to benefit victims of sex trafficking, so you can get a ganga deal and help someone at the same time. Click here for shop details.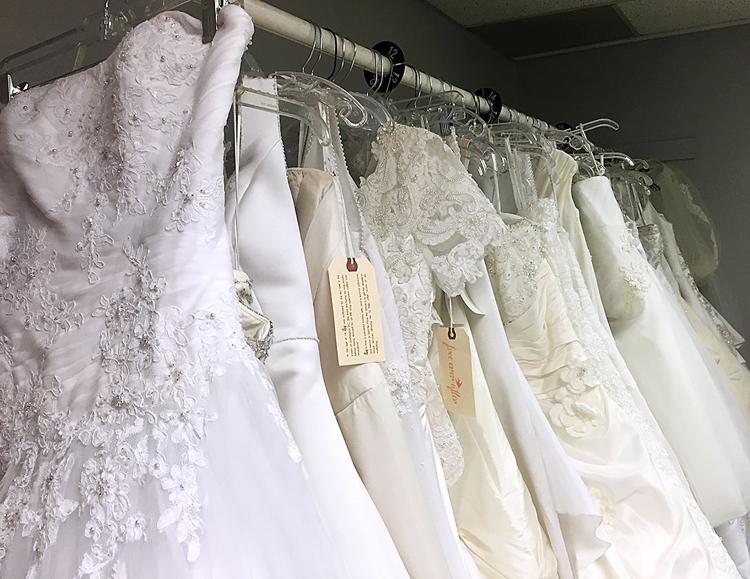 6. Have a cash bar
Of course you want your guests to have a great time. But who has the money to get everybody drunk? Open bars are nice, but expensive. 
7. DIY
You don't have to be artsy to make your own centerpieces, party favors or even bouquets. They are a lot of work, not gonna lie. But if you want to save money, get on Pinterest, get your girlfriends together and get to work. 
Here are a few ideas: Get grocery store or Costco flowers and put them in vases (from Michaels, Dollar Tree or the thrift store) with different colored rocks or marbles. Everything doesn't have to be uniform, add some variety to your tables with mismatching vases you thrifted on the cheap.  
Make flowers out of newsprint or magazines to put in little bud vases filled with random things like rocks, hardware, beads, etc.
Wrap a few Hershey's Kisses in tulle and tie them with a bow for party favors. 
Grab mixed flowers from the store or a local florist and tie bunches of them together with twine or ribbon for quick, easy and cheap bouquets.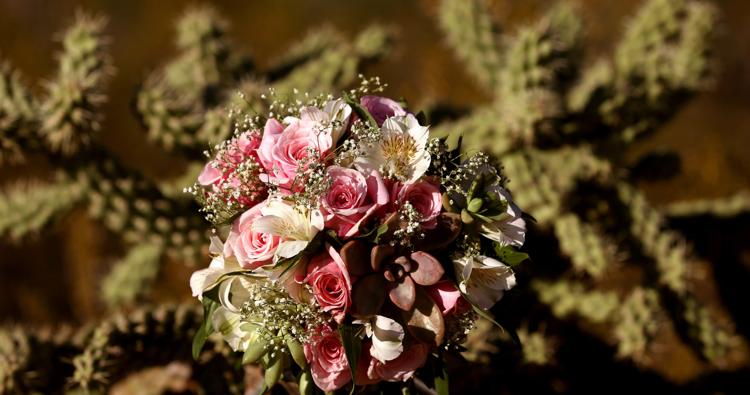 8. Don't wait for the weekend
Many venues offer weekday discounts for weddings held Monday through Thursday. For example, Saguaro Buttes will give you $1,000 off of its Gold and Platinum Packages.
If you must get married on the weekend, keep in mind that some venues, such as La Mariposa Resort, charge less for a Friday or Sunday wedding than a Saturday wedding.