Annie Berube traded her cop car for cupcakes.
It all started when Berube, 36, was assigned to the midnight shift on patrol for the Tucson Police Department. 
She needed something to do at night on her days off since she stayed awake to keep her body on a schedule. 
"I started taking cupcakes in to work and next thing you know the guys were like 'can you make this flavor?' So it kept me busy at night," Berube says. "Eventually people started referring me out and were like 'call Copcake' so it kind of stuck and I made it a legitimate business."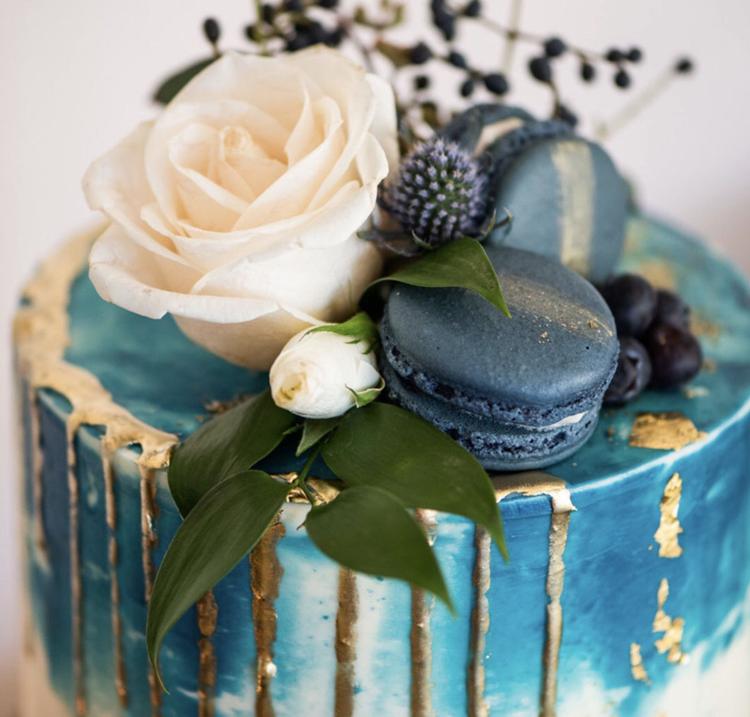 Once she got "really into it" Berube saved up two months leave from work and enough money to pay for a cake decorating certificate program at the Bonnie Gordon College of Confectionary Arts in Canada. 
Now, she's focusing on her business, Copcake Cakery, which specializes in cakes, cupcakes and small treats like cookies and cake pops for all occasions.
The thing that made her leave the police force was how relaxed she felt while baking. 
"I think it was the fact that I enjoyed it and feel very relaxed when I work versus the stress," Berube says. "It went from very high stress situations all the time to actually being able to work 40 hours a week in a relaxing environment. So, it was complete polar opposite."
Cake designs vary from simple to intricate. There are unicorns, flowers, cactus and even superheroes. She says she gets a lot of requests for mermaids and unicorns. 
"It's cool because more brides are getting creative with cakes and also doing grooms' cakes to incorporate what the groom likes," Berube says. "The one I did the past two weekends ago was super cool. It was a peek-a-boo cake, so in the front it was a traditional wedding cake but when you turn it, it had all the elements the groom wanted."
That groom was a Cubs fan, so Berube added a Cubs logo and created the entrance to the ball field replacing the address with the couple's wedding date. 
Flavors can be custom made, too. Right now, she says the most popular wedding cake flavor is champagne-infused vanilla with strawberry filling and buttercream frosting. 
Orders for a simple white wedding cake can be filled with a few weeks notice, Berube says. But, the more intricate designs with gourmet flavors should be ordered at least three months in advance. 
Her cakes are also used to bring smiles to sick children.
Berube volunteers with Icing Smiles, an organization that gets cakes for children who are in the hospital for long periods of time. Parents request a cake then the foundation reaches out to local bakers who volunteer to donate and deliver a cake.
"Delivery is always fun," Berube says. "Kids and parents are very excited."
Berube says she misses the people she worked with and the work she was doing, especially as a mentor to high school students, when she was an officer.
But, the timing was right. 
"I'm expecting twins," Berube says. "Things always happen for a reason. I solemnly believe in that."
Copcake Cakery
What: Cakes, cupcakes and small treats for all occasions
Prices: Celebration cakes start at $120; Wedding cakes start at $150; Cupcakes start at $36 per dozen. Find a full menu list with prices here.