Local wildlife organizations are sending out an S.O.S.
Pima County Natural Resources, The Arizona Sonora Desert Museum and other local agencies are heading up efforts to "Save Our Saguaros" from invasive buffelgrass.
Efforts are made year round to get rid of it, but February is the official "Save Our Saguaros" month which means you'll see lots of ads asking for help.
It's a bunchgrass (it grows in clumps) that is native to the savannas in Africa.
It wasn't originally found here but was brought over around the turn of the last century and was used as forage for ranch livestock.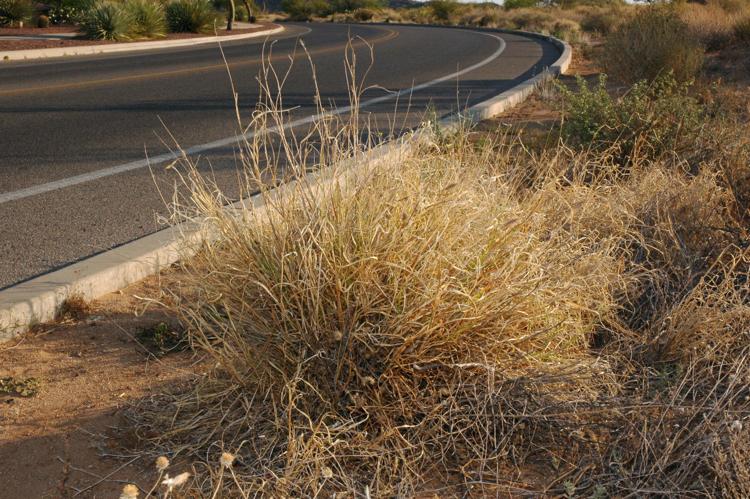 How can I tell if it's buffelgrass?
Pima County Natural Resources and the Arizona Sonora Desert Museum encourage people to go to a buffelgrass dig so they'll know what it looks like for sure before pulling it themselves. 
"Folks think they know what it looks like and, with good intentions, actually do damage because they're actually taking out native species we want to keep and maintain," says Doug Siegel, natural resources specialist with Pima County NRPR.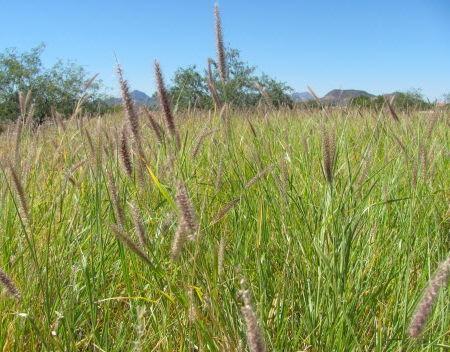 Once you go on a dig, it's pretty easy to identify, says Kim Franklin, conservation scientist at the Arizona Sonora Desert Museum. 
"It's easy to identify from a distance when you start out," Franklin says. "You'll see a big patch of yellow on the side of a hill or the side of a mountain and that patch will turn green in the monsoon season or when it's warm enough when it rains. Right now it's not green. Up close it looks like a disheveled big bunch of grass. The seed head is like a bottle brush and it has a purplish tone."
If you just go on at least one buffelgrass pull, it'll be easy to identify after that, Franklin adds. 
Why should I care about this?
It's a threat because it reduces the biodiversity of the desert. 
"It will out-compete our native plants for space, water and nutrients," Franklin says. "It's slowly transforming the desert into a grassland."
That's a problem because we can lose the species that we love in the Sonoran Desert, like the saguaro cactus. 
"The saguaro is the one I tend to focus on because everyone loves and knows it, but it's true for all the plant species," Franklin says. "If you think about spring wildflowers, you won't see any coming up through buffelgrass. So, buffelgrass outcompetes all of our native species."
Not only that, it's a huge fire hazard. It burns much hotter than native grasses and even other invasive grasses because of the quantity of fuel it provides.
"The lower desert has lots of voids and open space between plants," Siegel says. "If there were to be a spot fire it would be just that. There's nothing to carry fire through the desert, but this changes that. It connects all of those plants. It really does wipe out what was there before."
A typical desert fire will burn at 300-500 degrees, Siegel says. But, a fire fueled by buffelgrass can burn up to 1,400 degrees. 
"A classic case is two years ago when the Fourth of July fireworks burned A Mountain," Siegel says. "It burns significantly hotter than most native grasses with a taller flame height ... So when a fire burns through an area it destroys it."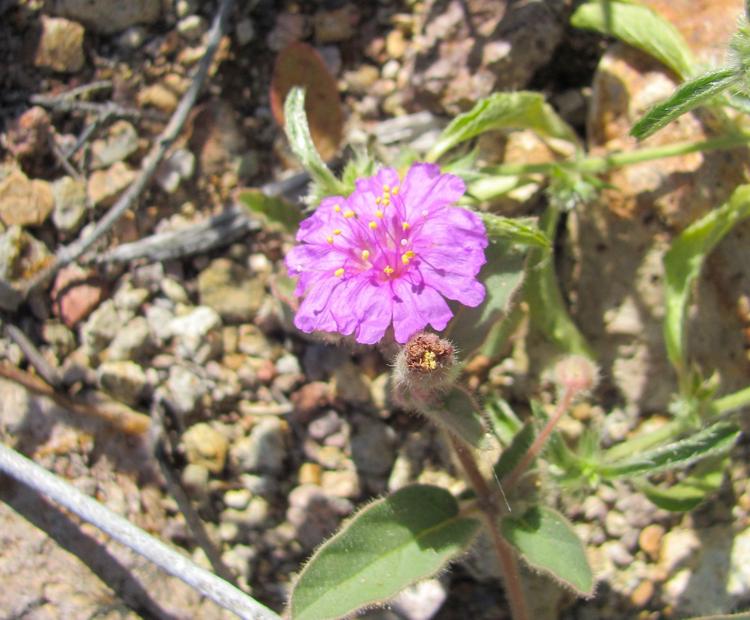 Franklin says all is not lost.
The mayor declared February 2019 as Save our Saguaros month, so a lot of local agencies are working together to fight buffelgrass. 
And, it's working, Franklin says.
"We've been working on Tumamoc Hill, us and our partners," Franklin says. "The areas we've been able to eliminate buffelgrass, you can see the spring wildflowers because of the rain. I don't think it's hopeless. I think we are in a great position compared to other cities."
Siegel says he's heard a lot of success stories where people have gone out and learned from volunteers and taken that information into their neighborhoods and homeowners associations.
"It might not happen overnight," Siegel says. "But people really can make a difference in their neighborhoods and I've seen that and it's really encouraging."
You can go to a buffelgrass pull with volunteers in the community. The Arizona Sonora Desert Museum keeps an ongoing list of regularly scheduled events on its website.
And, every year there's a concentrated effort during the month of February to create awareness of the problem. That means more opportunities to help remove the tenacious weeds.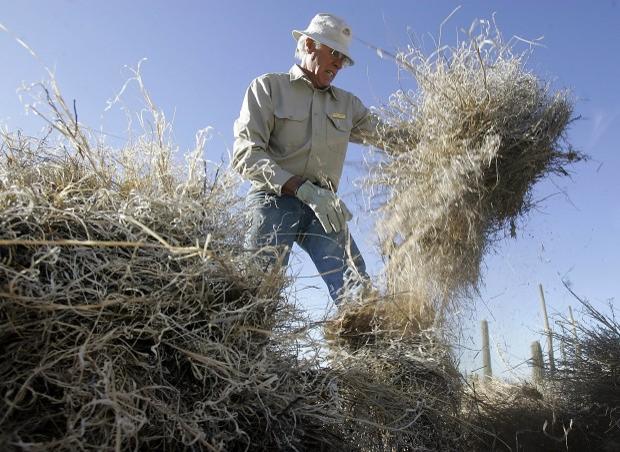 Bridgett Walters, 12, organized a buffelgrass pull at Orange Grove Middle School where she attends seventh grade to help create awareness of the problem and to preserve the desert. 
"People from all over the world come to see the saguaros because they don't really grow anywhere else," Bridgett said. "I found out if there was a fire only the buffelgrass would grow back because our plants aren't adapted to fire. I didn't want that beauty to be erased. The environment and preserving it for others to see is really important to me."
With the help of her mother, Bridgett was able to get a buffelgrass dig organized for Saturday, Feb. 16. Go here to volunteer.
Here are a three more chances to help out during Save Our Saguaros month:
Catalina State Park Fountain Grass Spray
When: Thursday, Feb. 21, 8 a.m. to noon 
Info: Some hiking will be involved. Sprayers will weigh about 25 pounds. 
Volunteer: Go here to sign up
Arizona Game and Fish Headquarters
When: Friday, Feb. 22, 8 a.m. to noon 
Info: Lunch will be provided for all who show up to help.
Volunteer: Go here to sign up.
Saguaro National Park, Tucson Mountain District
When: Saturday, March 2, 8 a.m. to noon
Info: Short walk on rocky terrain. 
Volunteer: Go here to sign up.