Editor's note: Just so we're clear, Johanna Willett is NOT related to either of the Willetts in this story. Apparently, there are more Willetts than we thought in Tucson. 
Tom Willett and his brother Walter D. Willett IV got their start selling previously owned items with a leftover box of cutting boards. 
Their neighbors had moved out, and as was common where they lived in Illinois, the now-gone neighbors left their garage open, full of castoff belongings. There was no bulk trash pickup. 
When they were certain their neighbors were gone, the boys swiped a box of abandoned cutting boards and went door-to-door peddling their find. They sold every cutting board, says Tom Willett, who was only 5 or 6 at the time. 
This December, the brothers opened a vintage store in the former Bring Funeral Home at 236 S. Scott Ave. Their official grand opening is Saturday, Jan. 15 from 4-8 p.m. Vitnage joins a barber shop, escape room, creative space, bar and another vintage shop in the old funeral home space.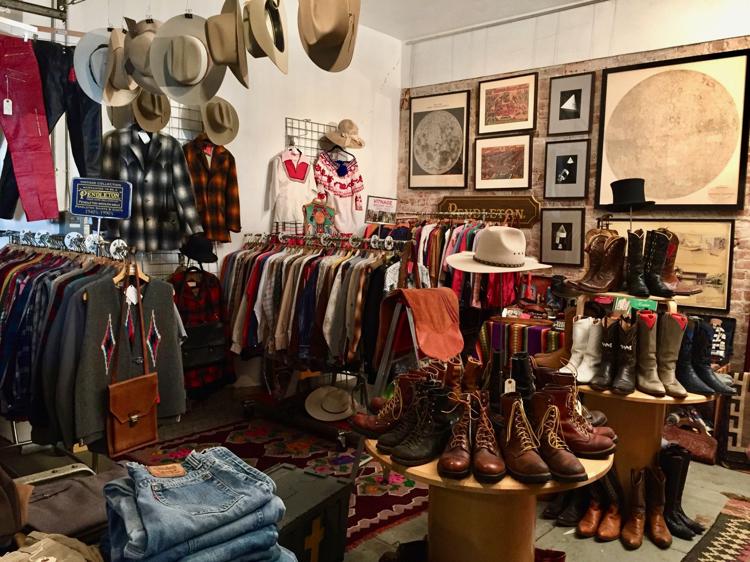 Vitnage — named that on purpose as a reference to the many times Willett mistyped "vintage" while selling on eBay — joins vintage shop Bandito which opened last May. 
At Vitnage, the Willett brothers pooled their collections. Most of it is men's clothing — "cool stuff that hipsters like," Tom Willett says. He likes offering high quality, unique pieces. 
Because their mother was a weaver and textile artist, Willett says he has always had an interest in fashion, even moving to New York City in the 1980s to work as a fashion photographer. 
He has made his career of photography (while buying and selling on the side), working with the Tucson Citizen and photographing storms. Before opening Vitnage, racks of clothing threatened to take over his studio.
His brother Walter specializes in selling historical pilot gear and rare militaria, or military antiques.
The store does have a small women's section with some noteworthy pieces. Tom Willett pointed out a Victorian gown and a colorful skirt designed by a New York City designer for her daughter sometime around 1910 to 1920.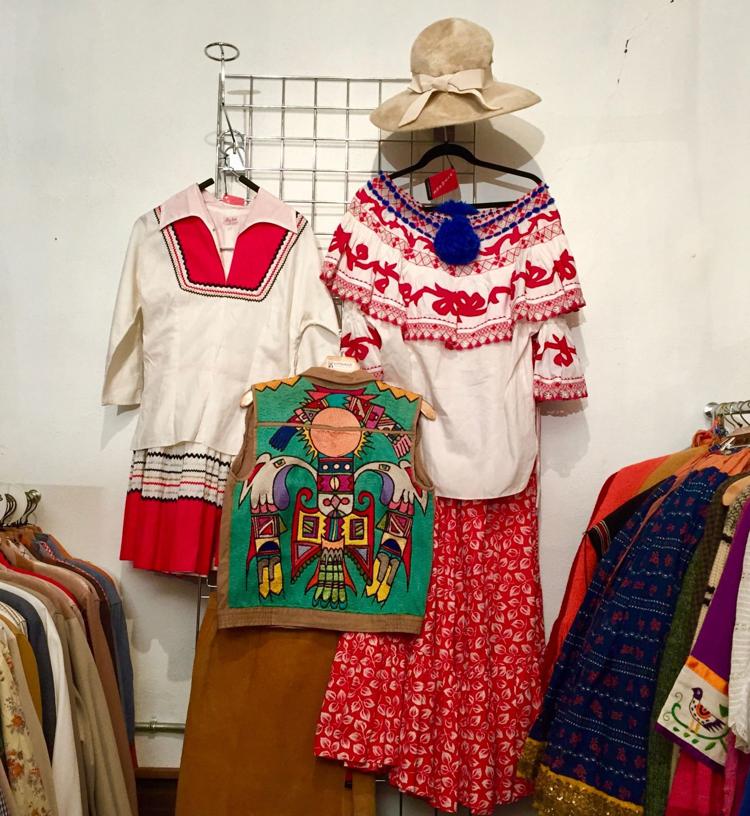 Prices in the 380 square-foot shop range from $25 to $100, with a few rare finds exceeding that. 
You'll find vintage western wear, lots of cowboy boots, sleek hats, artwork, a tiki collection that pays homage to the islands and other quirky odds and ends. 
Willett has also curated a collection of vintage Pendleton shirts for men. 
"I like things that have a good story," Willett says. "Whether it's the thing or how you got it or where it came from, there's always a story." 
Details
What: Grand opening of the new vintage shop Vitnage
When: Saturday, Jan. 13., 4-8 p.m.