Durre Mubin Raina is no stranger to wearing old clothes. 
We're talking 10-15 years old. 
That's because finding Indian and Pakistani clothing in Tucson hasn't always been an easy task. When she opened her own business in 2011, she wanted to make high-quality South Asian fashion more accessible to Tucsonans.
On Sunday, Raina's boutique Trendz and Traditionz, 4757 E. Fifth St., is partnering with the local TV show "Nuestra Hora con Lety" to put on a multicultural festival with mariachi music, ballet folklorico, food sold by local refugees and a fashion show featuring pieces from the boutique.The show will also be filming at the event. 
Leticia Ortiz, the host and producer of the show, has been partnering with Raina to do this for three years, making the event a cultural fusion. The women became friends around 2011. 
"She's really involved with the Tucson Hispanic Chamber of Commerce and really loves our culture and community..." Ortiz says. "Every time I interview her I say she's my sister from another country and another mother. And she says the same." 
Raina does this festival twice a year, donating 25 percent of sales to the Noor Women's Association, a local nonprofit that helps refugee women. She says her Muslim faith compels her to help others. She has been helping refugees for years, even giving them opportunities for work at her boutique.
Raina, who is in her early 40s, says she moved to Tucson from Pakistan as a 16-year-old when her family made the transition to be near Raina's newly-married sister.
She went to Canyon del Oro High School and the University of Arizona, but never lost her appreciation for her culture. 
She remembers dressing her high school friends in Pakistani clothing and bringing her mom's cooking to parties. 
"Whenever I would wear jeans, my friends were like, 'What are you doing?'" she recalls, laughing. 
But asking someone to bring back clothing from Pakistan can be iffy — you never know what quality you'll get.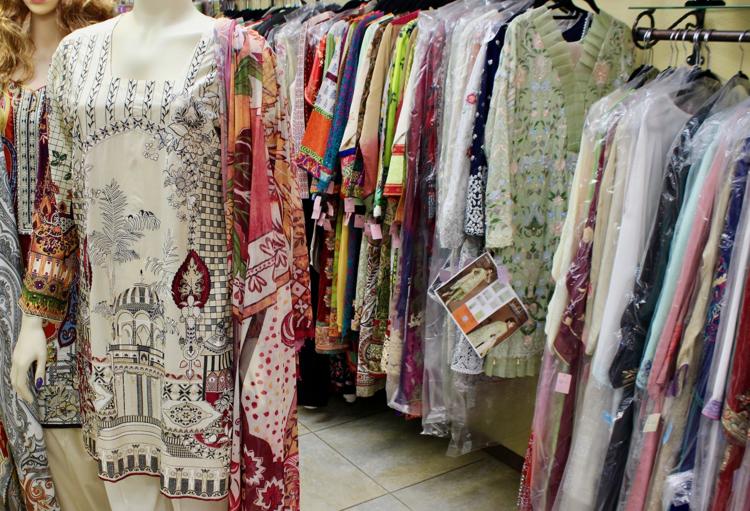 Although she was pre-med at the UA, Raina always toyed with the idea of going into business.
"My family didn't want me to do anything," she says, laughing. "We are people who do community work, stay home and take care of the kids. Women don't work unless they're doctors or scientists." 
But with her own kids grown, she decided to go for it. 
Prices range from $20 for cheaper kurtas (like a tunic) and pants and range into the hundreds for higher-end pieces ordered directly from designers or handmade. She can also do custom-orders and sells jewelry and home goods such as rugs and runners.
Business is slow but this is a passion project she and her family are willing to invest in. Like the festival on Sunday. 
"I have a passion for community work, and I keep doing it," she says.
---
If you go
What: Multi Culture Festival with food made by refugees for sale, a fashion show, mariachis and ballet folklorico performers. 
When: Sunday, Dec. 9, noon to 4 p.m. 
Cost: Free, but bring money to buy food.