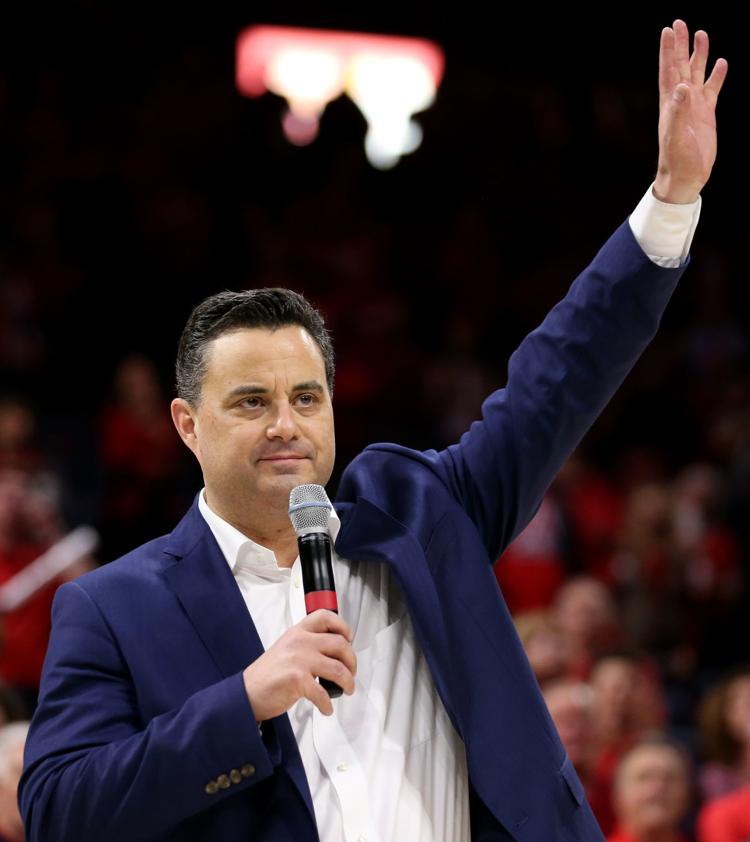 Three thoughts on Arizona's 17-15 basketball season:
1. Sean Miller could've eased a lot of concern on Senior Night, or at the Pac-12 Tournament, with one simple sentence. Something like: "I plan to be back next year and get this thing back on track." Instead, Miller said nothing regarding the future.
The silence has become concerning, especially since UA athletic director Dave Heeke last month repeatedly said "I fully support Sean" but would not answer questions when asked if Miller will return in 2019-20.
2. High school point guard Nico Mannion, expected to be part of Arizona's Class of 2019, is one of three finalists for the Gatorade national Player of the Year award. That's rare company.
Only three future Pac-12 players — UCLA's Baron Davis, Jrue Holiday and Kevin Love — have been the Gatorade POY. All became all-conference players and first-round NBA draft picks.
Arizona has fielded four Gatorade POYs in its history: 2002 softball pitcher Alicia Hollowell; 2002 volleyball player Bre Ladd of Canyon del Oro High School; 2008 and 2009 Gatorade POY Kenzie Fowler, a pitcher from CDO; and 2014 POY Taylor McQuillin, Arizona's current No. 1 softball pitcher.
3. Arizona's 8-10 finish in the Pac-12 could've been much worse, maybe 4-14, had the timing been different. The Pac-12's overall winning percentage through Friday, 54.4 percent, is the lowest in the conference over the last 31 years, when it was 52.3 percent. What's more, the league has lost 176 games. If you subtract the 26 losses of relative newcomers Colorado and Utah, the total of 150 losses is greater than any season in the history of the old Pac-10, 1978-2011.