The Río Iguazú Falls is a spectacular cascading waterfall, located between Argentina and Brazil. Watching the water cascading over the vertical ledge is an incredible experience — in part because of the sheer scale: Iguazú is actually made up of 275 waterfalls and the tallest, the Devil's Throat, is 80 meters deep.
It's the drama of Iguazú, as well as its beauty, that nabs it a spot on this list: "The thundering vibrations of crashing water remind you in no uncertain terms of the power and splendor of nature," says Lonely Planet.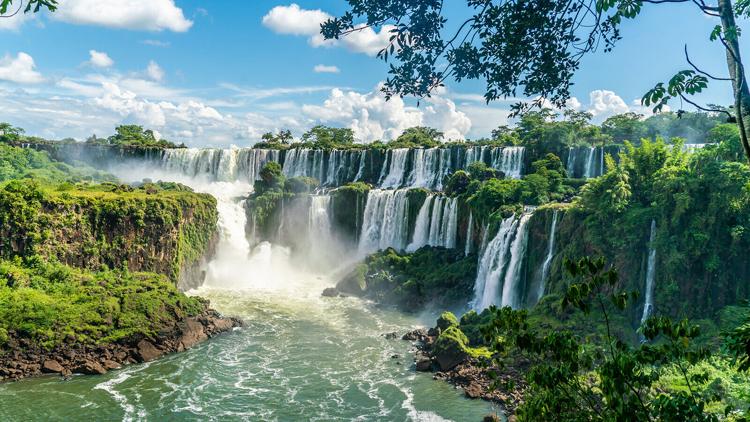 Need to get away?
Start exploring magnificent places with our weekly travel newsletter.