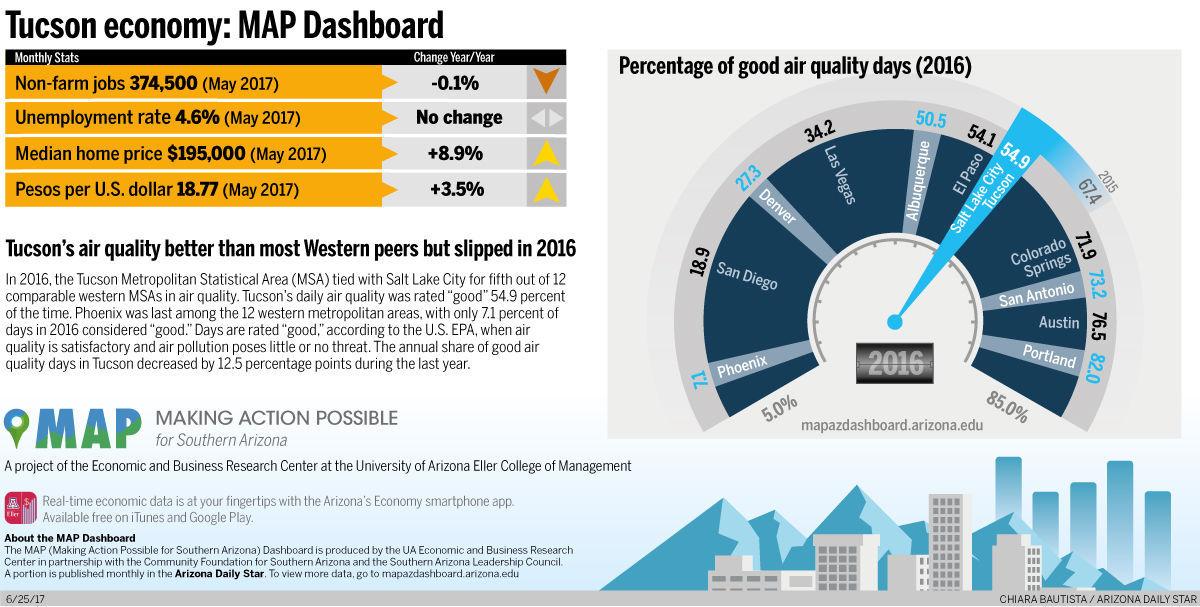 In 2016, Tucson tied with Salt Lake City for fifth out of 12 comparable western metro areas in air quality, according to the MAP Dashboard produced by the Economic and Business Research Center at the University of Arizona Eller College of Management.
Tucson's daily air quality was rated "good" 54.9 percent of the time.
Phoenix was last among the 12 western metropolitan areas, with only 7.1 percent of days in 2016 considered "good". Days are rated "good", according to the U.S. EPA, when air quality is satisfactory and air pollution poses little or no threat.
Be the first to know
Get local news delivered to your inbox!