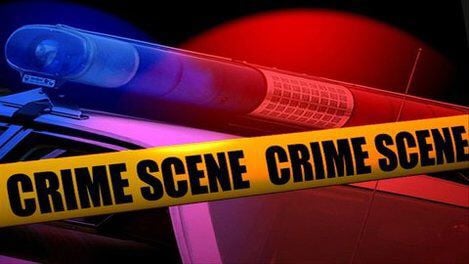 A security guard fatally shot a man Tuesday night after an altercation during which the guard said the man "picked up a large rock," police said.
The man killed was identified as Thomas Allen Dickinson, 35, said Sgt. Pete Dugan, a Tucson Police Department spokesman, on Aug. 16.
Shortly before 7 p.m. on Aug. 15, officers responded to South Kolb Road and East Science Park Drive to a report of a shooting called in to 911 by the security guard, said Dugan.
The area is southeast of Littletown, east of Interstate 10.
The guard directed officers to a desert area northeast of the intersection where they found a man with gunshot trauma. Tucson Fire Department paramedics pronounced the man dead at the scene, Dugan said.
The guard was on duty, but not affiliated or working for the businesses in the area, investigators said. The intersection is near the University of Arizona Science & Technology Park and Vail Academy and High School.
Dugan said the guard told investigators that he was traveling in his marked security vehicle from one job site to another. While he was stopped at the red traffic signal at Science Park Drive, he said an unknown man threw a rock at his vehicle.
Dugan said the guard said he turned east on to Science Park Drive in an attempt to confront the man about the incident.
The guard said he lost sight of the man and then found him in the desert area and they were involved in an altercation. During the altercation, the guard said the man picked up a large rock and the the guard said he fired his handgun at the man, striking him one time, said Dugan.
Homicide detectives were trying to determine specific details, and at this time no one has been arrested.
Anyone with information is asked to call 88-CRIME, an anonymous tipster hotline.
Contact reporter Carmen Duarte at cduarte@tucson.com or 573-4104. On Twitter: @cduartestar