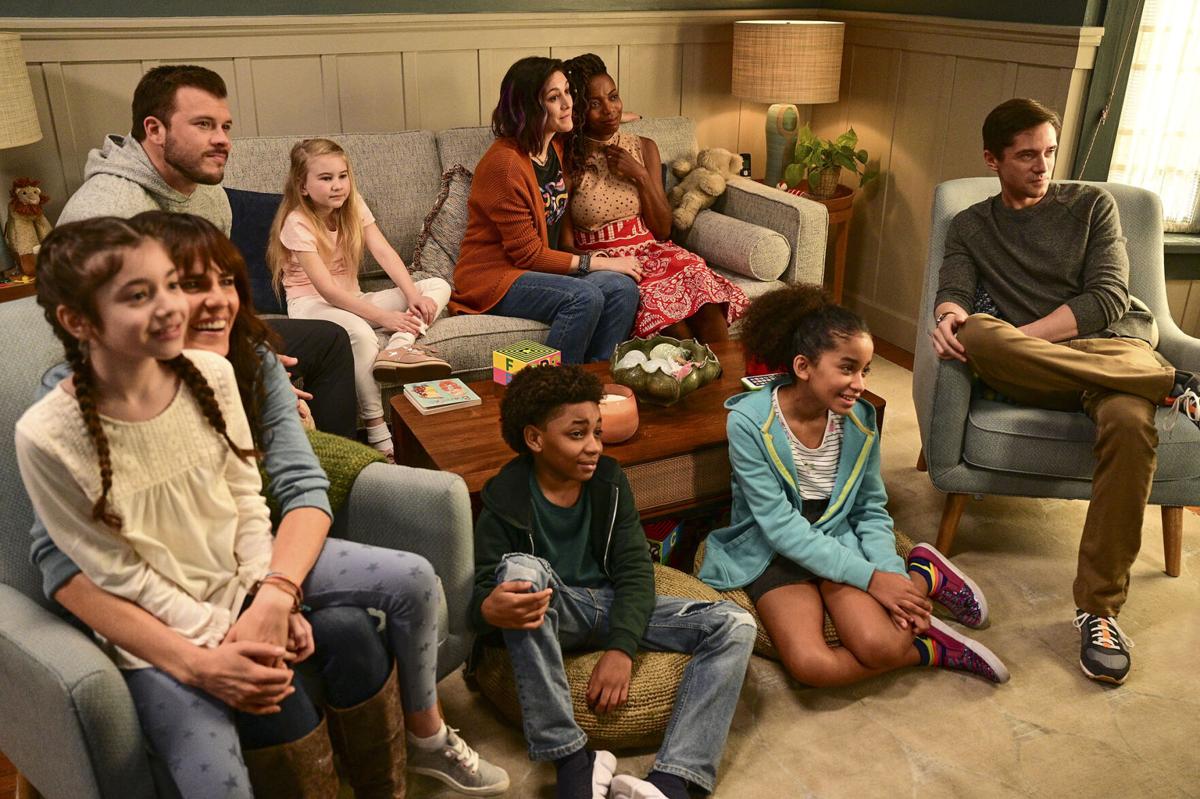 Home Economics
ABC, 8:30pm EST, New Series!
Three siblings (Topher Grace, Jimmy Tatro and Caitlin McGee) from three different economic brackets struggle with aspects of life from marriage problems to job loss while still supporting each other despite the differences in their bank accounts.
Dolly Parton: A MusiCares Tribute
In a star-studded evening of music and memories, a community of iconic performers honors Dolly Parton as the MusiCares Person of the Year.
Snabba Cash
In this Swedish series, when tech entrepreneur Leya (Evin Ahmad) kickstarts her company with criminal money, she finds out the hard way there are no shortcuts to the top without paying the price. When the worlds of the entrepreneurial jet set and criminals collide, loyalty, friendships and business partners will all be tested in the never-ending quest for easy money.
The Wedding Coach
Comedian Jamie Lee helps engaged couples survive the stressful and sometimes ridiculous expectations of the "Big Bridal" industry.
Making Good
BYUtv, 7:30pm EST, Season Premiere!
The series returns for Season 3 with host Kirby Heyborne, who loves helping people, again eagerly volunteering for organizations regardless of the circumstances and his background or experience.
The Goldbergs: "Couple Off"
When Barry and Joanne crash Erica and Geoff's peaceful weekend camping trip, they end up in a competition to see who is the better couple, causing some unexpected shifts in relationships. After learning that Brea thinks Adam has an easy, privileged life, Adam seeks to prove her wrong by getting a job, but quickly learns she might be right.
Kung Fu
The CW, 8pm EST, New Series!
A quarter-life crisis causes a young Chinese American woman, Nicky Shen (Olivia Liang), to drop out of college and go on a life-changing journey to an isolated monastery in China. But when she returns to San Francisco, she finds her hometown is overrun with crime and corruption, and her own parents, Jin (Tzi Ma) and Mei-Li (Kheng Hua Tan), are at the mercy of a powerful triad. Nicky will rely on her martial arts skills and Shaolin values to protect her community and bring criminals to justice … all while searching for the ruthless assassin who killed her Shaolin mentor Pei-Ling (Vanessa Kai) and is now targeting her.
The Masked Singer: "Group B Finals — The Ulti 'Mutt' Wildcard!"
In the new episode "Group B Finals — The Ulti 'Mutt' Wildcard!," Group B returns to the stage as the remaining singers battle it out for their spot in the Super Eight, and another wildcard enters the competition for a chance to steal a spot in the game.
Married at First Sight: "Unanswered Questions"
With Decision Day less than three weeks away, the couples meet individually with Dr. Pepper and Pastor Cal to probe the serious questions they still have about their marriage.
Chicago Med: "Letting Go Only to Come Together"
Ethan (Brian Tee) teams up with an unexpected person to treat a famous tennis player who is afraid his career might be over. Meanwhile, Goodwin's (S. Epatha Merkerson) new protocols cause a stir.
The Conners
In "An Old Dog, New Tricks and a Ticket to Ride," Becky is working double shifts and taking classes at the community college, resulting in less time with her daughter, Beverly Rose. Meanwhile, Dan decides to foster an elderly dog.In the second new episode,"A Fast Car, a Sudden Loss and a Slow Decline,"Darlene learns some shocking news about an old friend, and the Conner family comes together to help someone close to them.
SEAL Team: "Limits of Loyalty"
Jason (David Boreanaz) is put on trial in a case that could potentially end his career in the new episode "Limits of Loyalty."
Exterminate All the Brutes
HBO, 9pm EST, New Series!
This four-part docuseries from filmmaker Raoul Peck explores the history of European colonialism from America to Africa, its genocidal aspects and its impact on society today. The series is based on works by three authors and scholars — Sven Lindqvist, Roxanne Dunbar-Ortiz and Michel-Rolph Trouillot — and weaves together documentary footage and archival materials with animation and scripted scenes to tell a sweeping story.
Chicago Fire: "A Couple Hundred Degrees"
A new recruit with ties to the CFD tests Severide's (Taylor Kinney) patience. Violet (Hanako Greensmith) receives a mysterious note that sends her and Brett (Kara Killmer) on a hunt for the person who wrote it.
A Million Little Things: "The Lost Sheep"
When Eddie reveals his truth, Katherine suffers the consequences ... again. Rome and Regina offer support to Tyrell and his mother, and Maggie and Jamie are forced to address their relationship status.
Chicago P.D.: "Signs of Violence"
A wellness check on a family reveals signs of foul play, and Detective Upton (Tracy Spiridakos) is determined to find the parents and young daughter. As Upton delves further into the troubled family dynamics, she finds herself reflecting on her own childhood trauma.
Queen of the South
USA Network, 10pm EST, Season Premiere!
The action drama based on a hit telenovela returns for a 10-episode fifth and final season. The series tells the powerful story of Teresa Mendoza (Alice Braga), a woman who is forced to run from the Mexican cartel and seek refuge in America, and her eventual rise to power over her own drug-trafficking empire. "Queen of the Southbegan shooting in Mexico City, brought us to faraway places like Malta and Colombia, and finally landed in New Orleans. We cannot wait to share the explosive final season with our devoted fans," said executive producers Dailyn Rodriguez, Ben Lobato and David Friendly.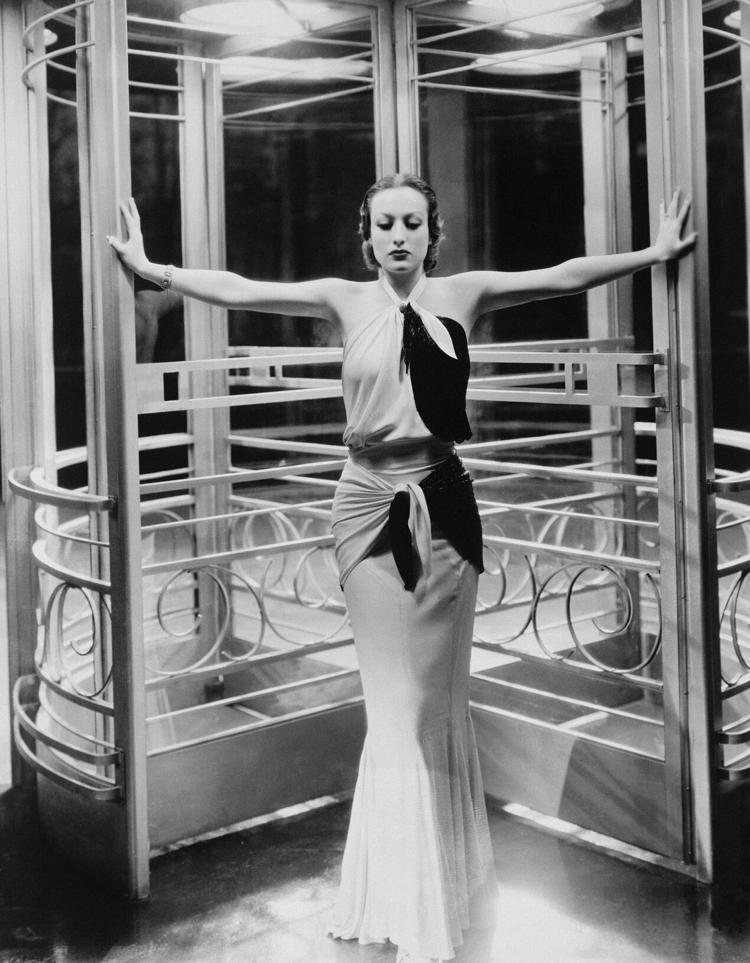 Grand Hotel
TCM, 10:15pm EST, Catch a Classic!
"People come. People go. Nothing ever happens," one world-weary patron (Lewis Stone) of Berlin's finest hotel comments in this legendary 1932 drama. But movie audiences knew (and still know) better. In what is indeed a grand showcase for the allure and style of classic filmmaking, and a production that set the stage for all "star-studded" big-screen teamings of popular actors to come, filmgoers were witnessing the glorious comings, goings and intersecting stories of a blindingly bright array of stars that was billed not entirely hyperbolically as "the greatest cast ever assembled." Ruined aristocrat John Barrymore. Terminally ill clerk Lionel Barrymore. Ruthless tycoon Wallace Beery. Scheming stenographer Joan Crawford. And disillusioned ballerina Greta Garbo, who made film history when she uttered, "I want to be alone." Putting them all together was a masterstroke whose success fostered similar star-packed extravaganzas and helped net the film a Best Picture Oscar.— Jeff Pfeiffer