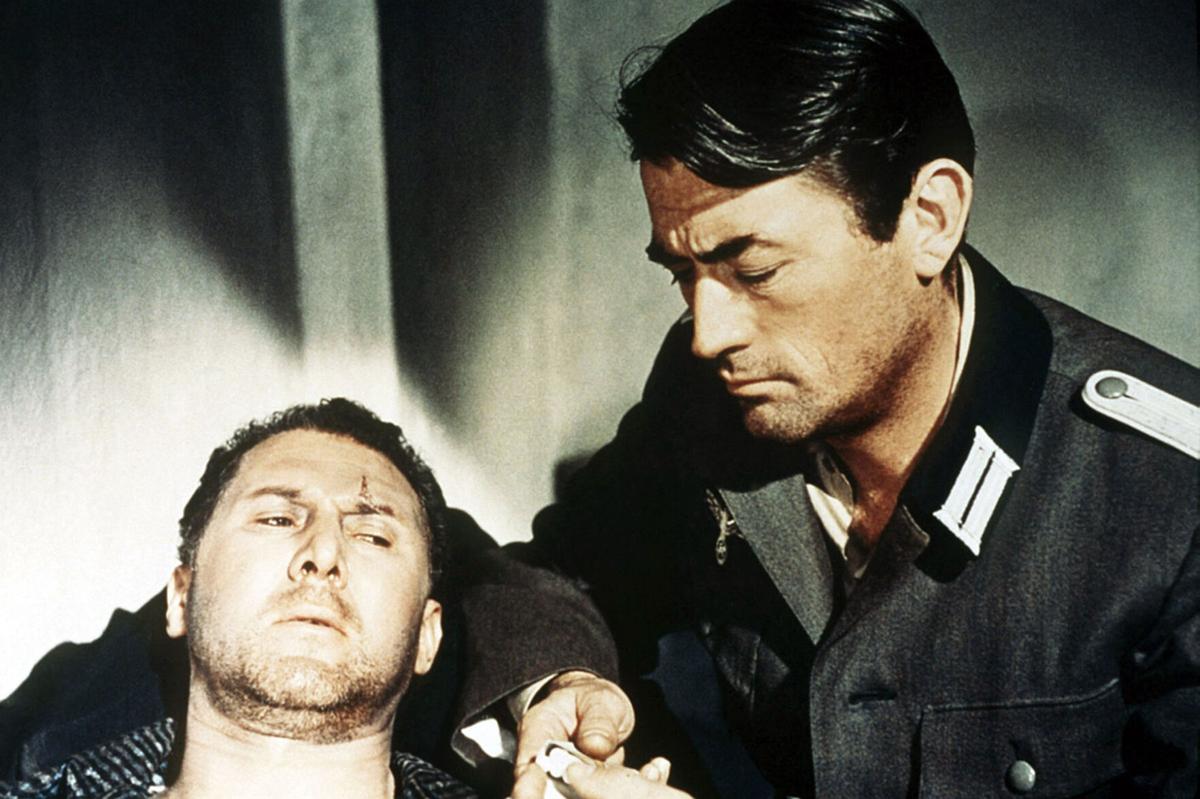 The Guns of Navarone
TCM, 8pm EST, Catch a Classic!
Among the highlights of today's letter "G" titles airing as part of Turner Classic Movies' "31 Days of Oscar: Oscars From A to Z" programming event is this tense and thrilling 1961 action film set during World War II and based on the Alistair MacLean novel. Gregory Peck, David Niven and Anthony Quinn lead the outstanding cast as members of a squad of Allied commandos whose mission to disable a powerful Nazi cannon battery on a remote island in the Aegean Sea is compromised when they learn there's a traitor in their midst. Richard Harris, Anthony Quayle and James Darren also star in the movie, which was nominated for seven Oscars, including Best Picture, Best Director (J. Lee Thompson), Best Writing, Screenplay Based on Material from Another Medium (Carl Foreman) and Best Music, Scoring of a Dramatic or Comedy Picture (Dimitri Tiomkin). The film won an Oscar for its terrific special effects.
Hello, Me!
The South Korean series ends its first season with this installment. The show follows a woman who one day meets her enthusiastic, passionate and fearless 17-year-old self. With her younger self, she heals her wounds and learns how to love again.
Sisyphus
The South Korean sci-fi series about an engineer trying to uncover the truth behind his older brother's death, and the elite warrior who travels back in time to help him, concludes its first season.
The Way of the Househusband
Tatsu (voice of Kenjirô Tsuda), Japan's most evil yakuza, also makes its cutest househusband in this anime series based on Kousuke Oono's hit comedy manga.
No Activity
Paramount+, Season Premiere!
Patrick Brammall and Trent O'Donnell's half-hour comedy series returns for an all-animated Season 4. Brammall, Tim Meadows, Joe Keery, Sunita Mani, Jason Mantzoukas, Bob Odenkirk and Amy Sedaris return to the cast, and will be joined by guest stars including Louie Anderson, Kevin Bacon, Jillian Bell, D'Arcy Carden, Rob Delaney, Elle Fanning, Will Forte, Lamorne Morris, Oscar Nuñez, Hannah Simone and Samara Weaving. New episodes are available Thursdays.
Playing for Keeps
Sundance Now, Season Finale!
When Paige returns to Dan to admit the recent error of her ways, the two reunite. They agree to keep things quiet for the time being, eager to hide their relationship away from the prying eyes of everyone they know. But when trouble comes to their door, Paige gets scared and worries that they are facing the same problems once again, including Dan's all-consuming football career.
Bang
Sundance Now, Season Premiere!
This award-winning Welsh drama revolves around a set of siblings and the crimes that take place in their town. This season, a serial killer is targeting a group of men involved in an infamous sexual assault scandal. Gina Jenkins, a determined policewoman, oversees the case and engages in a manhunt for the killer. The situation intensifies when Sam, Gina's younger brother, is released from prison.
Golf: The Masters: First Round
ESPN, beginning at 3pm Live EST
Golf's first major of the year tees off a mere five months after world No. 1 Dustin Johnson claimed his first Masters title at the pandemic-delayed tournament in November. Johnson will return to Augusta National for his title defense against top challengers Jon Rahm, Collin Morikawa and Xander Schauffele as the event reclaims its traditional spot on the calendar. ESPN and CBS televise through Sunday's final round.
Station 19: "
Andy, Sullivan, Dean and Ben are faced with a tough choice while trying to save a couple trapped in their car. Meanwhile, Dean second guesses his legal fight against the Seattle Police Department; Travis' dad fears he will be outed when his "golfing friend" is exposed to COVID-19; and Carina's immigration status is called into question.
Walker: "Fine Is a Four Letter Word"
A tornado touches down in Austin and it's all hands on deck to keep the kids and community safe. Walker (Jared Padalecki), Micki (Lindsey Morgan) and Trey (Jeff Pierre) rush to the school, where Stella (Violet Brinson), August (Kale Culley) and Ruby (guest star Madelyn Kientz) are at a school dance. Bonham (Mitch Pileggi) and Abeline (Molly Hagan) stop at a store for supplies where old memories resurface and the two are forced to discuss their marriage.
Hell's Kitchen: "Snuggling With the Enemy
In the new episode "Snuggling With the Enemy," the remaining four chefs get a challenge fit for Vegas when Chef Ramsay surprises them by turning Hell's Kitchen into a club that they must cater.
No Demo Reno: "Hello Yellow"
Jenn Todryk carves out more work and storage space for a growing family that incorporates their favorite color: yellow. Next, she helps a mom who regularly hosts gatherings update her 20-year-old home with a welcoming living area and entertainer's kitchen.
Manifest: "Deadhead"
A threat to the Stone family tests Michaela's (Melissa Roxburgh) commitment to play by the rules and forces Grace (Athena Karkanis) to make a difficult decision. Meanwhile, Ben (Josh Dallas) enlists the aid of an old rival to save an old friend, and Olive helps a new friend solve a calling that unearths a startling connection.
Grey's Anatomy: "
The Grey Sloan doctors are stuck in the middle of a fight between a newlywed couple who are injured in a car accident and brought to the hospital for treatment. Meanwhile, Jackson's generosity with COVID-positive patients goes a bit too far, and Hayes works to rebuild Maggie's confidence and convince her to perform an extremely risky heart surgery.
Mom: "Klondike-Five and a Secret Family"
In the new episode "Klondike-Five and a Secret Family," Bonnie (Allison Janney) worries about Adam (William Fichtner) when his attempt to make amends with a woman from his past doesn't go as planned.
Last Man Standing: "The Two Nieces of Eve"
Eve (Kaitlyn Dever) comes home for a visit and struggles to connect with her nieces in the new episode "The Two Nieces of Eve."
Law & Order: Special Victims Unit: "Welcome to the Pedo Motel"
The SVU must contend with an angry neighborhood watch group when a girl goes missing near a building housing several sex offenders.
Paranormal Caught on Camera: "Cajun Skunk Ape and More"
A stinky Sasquatch stops for a visit in Louisiana; a haunted statue terrorizes guests at the infamous Clown Motel in Tonopah, Nevada; and a Kentucky man and his brother witness a UFO flying near Fort Knox.
Bringing Up Bates: "He or She, What Will the Baby Be?"
UPtv, 9pm EST, Season Premiere!
In the 10th season of the reality favorite, a new year brings a renewed sense of hope and vitality for the Bates family. The Bates Sisters Boutique reveals its plans to move into a storefront space. Meanwhile, Josie's beauty business is thriving, but she and Kelton are dealing with heartbreak after suffering a miscarriage, and are hopeful she will get pregnant again. Now that Michaella is almost a nurse, Kelly Jo leans on her daughter for advice about her health complications. Later, Alyssa and John, thrilled to be expecting their fourth child, get creative with a socially distant gender reveal party. Will baby No. 4 finally be a boy?
B Positive: "Inflammatory Response"
In the new episode "Inflammatory Response," Norma (Linda Lavin) moves into Drew's (Thomas Middleditch) house after she accidentally sets fire to her room at the retirement home.
The Moodys
After a brief reconciliation, Dan (François Arnaud) and Cora (returning guest star María Gabriela de Faría) break up again, sending him back home to his parents' house.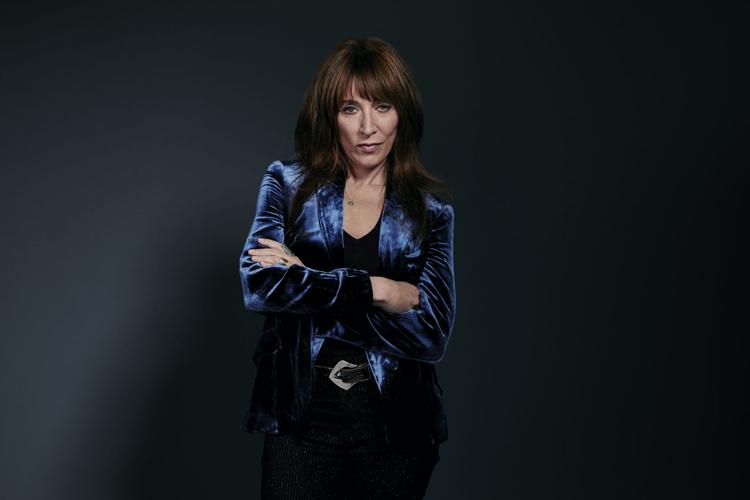 Rebel
ABC, 10pm EST, New Series!
Katey Sagal (Married… With Children, Sons of Anarchy) stars as Annie "Rebel" Bello, a blue-collar legal advocate without a law degree — a character inspired by the life of Erin Brockovich today. She's a funny, messy, brilliant and fearless woman who cares desperately about the causes she fights for and the people she loves. When Rebel applies herself to a fight she believes in, she will win at almost any cost. John Corbett (Sex and the City) stars as her husband.
Clarice: "Ugly Truth"
Clarice (Rebecca Breeds) and Ardelia (Devyn Tyler) team up to investigate a deeply twisted cold case after the body of a missing teenager is found entombed in concrete in the new episode "Ugly Truth."
Chef Boot Camp
Food Network, 10pm EST, New Series!
This new series features three chefs from underperforming restaurants who must prove they deserve to keep running their kitchens by participating in a series of challenges that test their culinary skills and fitness for the job.
Everything's Gonna Be Okay
Freeform, 10pm EST, Season Premiere!
Two back-to-back episodes kick off the second season of this comedy series. After a heartbreaking trip to New York, the Moss family and Nicholas' boyfriend, Alex, are just trying their best to move forward. With everyone back home, Matilda is rethinking her life goals, Genevieve starts putting herself out there — even dating — and Nicholas is working out how to balance being a brother, parental figure, boyfriend and cute entomologist.
Law & Order: Organized Crime: "Not Your Father's Organized Crime"
Bell (Danielle Moné Truitt) and Stabler (Christopher Meloni) take on two new faces to the task force and investigate two seemingly unrelated crimes in hopes they'll be connected back to their case. Mariska Hargitay (Law & Order: Special Victims Unit) guest-stars.
The TS Madison Experience
WE tv, 10pm EST, Season Finale!
Season 1 of the series that chronicled the social media sensation TS Madison and her goal to be the first Black transgender woman to host a mainstream talk show ends tonight.