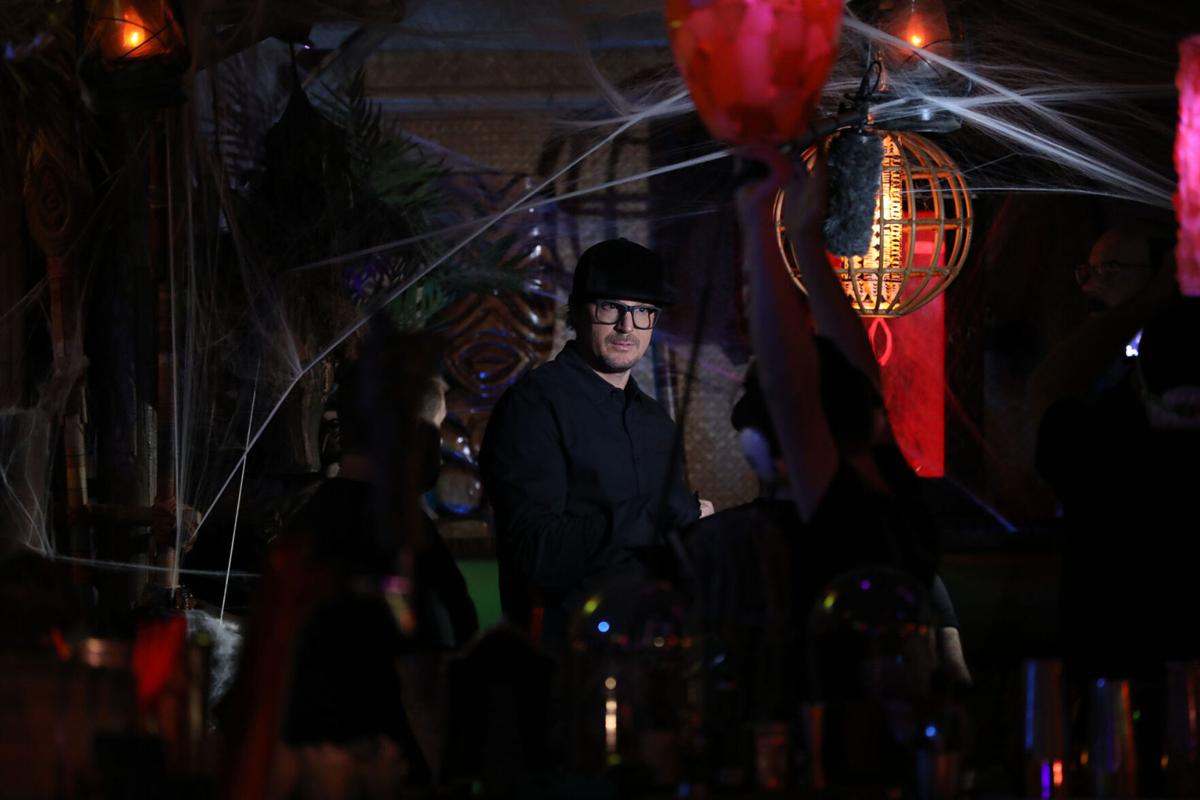 Ghost Adventures: "The Great Saltair Curse"
discovery+, Season Premiere!
As the Ghost Adventures crew returns for Season 25, Zak, Aaron, Billy and Jay are on the banks of Utah's Great Salt Lake to investigate the Great Saltair, a century-old music venue that is host to terrifying hauntings and plagued by misfortune, disaster and even death. Many believe the property is haunted by Saltair Sally, a woman whose body was found on the property in 2000, and evidence suggests the surrounding land is cursed, amplifying the hostile paranormal energy. During their investigation, the team is plagued by intense physical afflictions, disembodied voices, unexplained figures and an array of frightening anomalies. New Ghost Adventures episodes are available Thursdays.
Ultra City Smiths
Kristen Bell and Debra Winger are among the voice cast of this stop-motion animated baby doll series. First two episodes available today; subsequent new episodes drop on Thursdays.
Through Our Eyes
This four-part documentary series from Sesame Workshop showcases the perspectives of children as they experience challenging issues facing families today, including homelessness, parental incarceration, military caregiving and climate displacement.
Walker: "Dig"
Walker (Jared Padalecki) and Micki (Lindsey Morgan) investigate a bomb threat at the school that targeted Liam (Keegan Allen) and Stan (guest star Jeffrey Nordling). Abeline (Molly Hagan) and Bonham (Mitch Pileggi) plan a vow renewal, and Trey's (Jeff Pierre) mother (guest star Schelle Purcell) comes for a visit.
Beat Shazam: "All About the Abs, Butt and Thighs!"
The musical guessing game gets physical as teams of fitness moms, male cheerleaders and lifeguards compete for a chance to win $1 million in the new episode "All About the Abs, Butt and Thighs!"
Hot Mess House: "Hidden Hacks"
A couple's home has been overtaken by their children's stuff, so Cas Aarssen and Wendell Holland tackle the large basement to make it a multifunctional space. Plus, they give another couple's kitchen some clever hidden organization.
Star of the Month: Elvis: "Troubled Youth"
TCM, beginning at 8pm EST, Catch a Classic!
Tonight's lineup of Elvis Presley film classics begins with four titles covering a spectrum of the "troubled youth" theme, from the King playing such youths, to him portraying a character helping underserved youngsters in need. The night begins with one of Elvis' most famous movies, 1957's musical drama Jailhouse Rock, his third feature and the one that introduced some of the most iconic images of Presley's film career against the backdrop of a soundtrack filled with classic Jerry Lieber/Mike Stoller songs, including the rockin' title track, "Treat Me Nice" and "(You're So Square) Baby I Don't Care." Next, in the musical Follow That Dream (1962), Elvis plays the son of a vagabond family traveling through Florida, while the 1966 musical Frankie and Johnny finds him playing a compulsive riverboat gambler. Rounding out tonight's themed lineup is Change of Habit (1969), Elvis' final acting role, in which he plays a doctor serving an underprivileged community, starring alongside Mary Tyler Moore as a nun who can't really be blamed when she finds herself tempted with feelings for a physician who looks like Elvis. After this film, early the next morning, is Elvis on Tour (1972), a Golden Globe-winning concert documentary. — Jeff Pfeiffer
CMT Campfire Sessions
CMT, 9pm EST, Season Finale!
In this intimate fireside jam, country queen Trisha Yearwood and her longtime band strip down her hits "She's in Love With the Boy" and "Walkaway Joe" as well as her latest collaboration, "Ran Into You."
Christina on the Coast: "Home Run Reno"
Christina Haack's sports-loving clients just purchased a home that needs major rehab and got in over their heads trying to take it on themselves. And, Christina helps her best friend get ready for her big wedding.
Good Girls
NBC, 9pm EST, Series Finale!
The crime drama/comedy starring Christina Hendricks, Retta and Mae Whitman as the titular "good girls" ends with two back-to-back hourlong episodes tonight.
Alone: "The Grizzly"
If only this episode were in 3-D! A grizzly comes running at one of the survivalists in the Canadian wilderness — and it's "not even 10 yards" away before bear spray repels the predator, the relieved competitor recalls. "That is something you never forget."