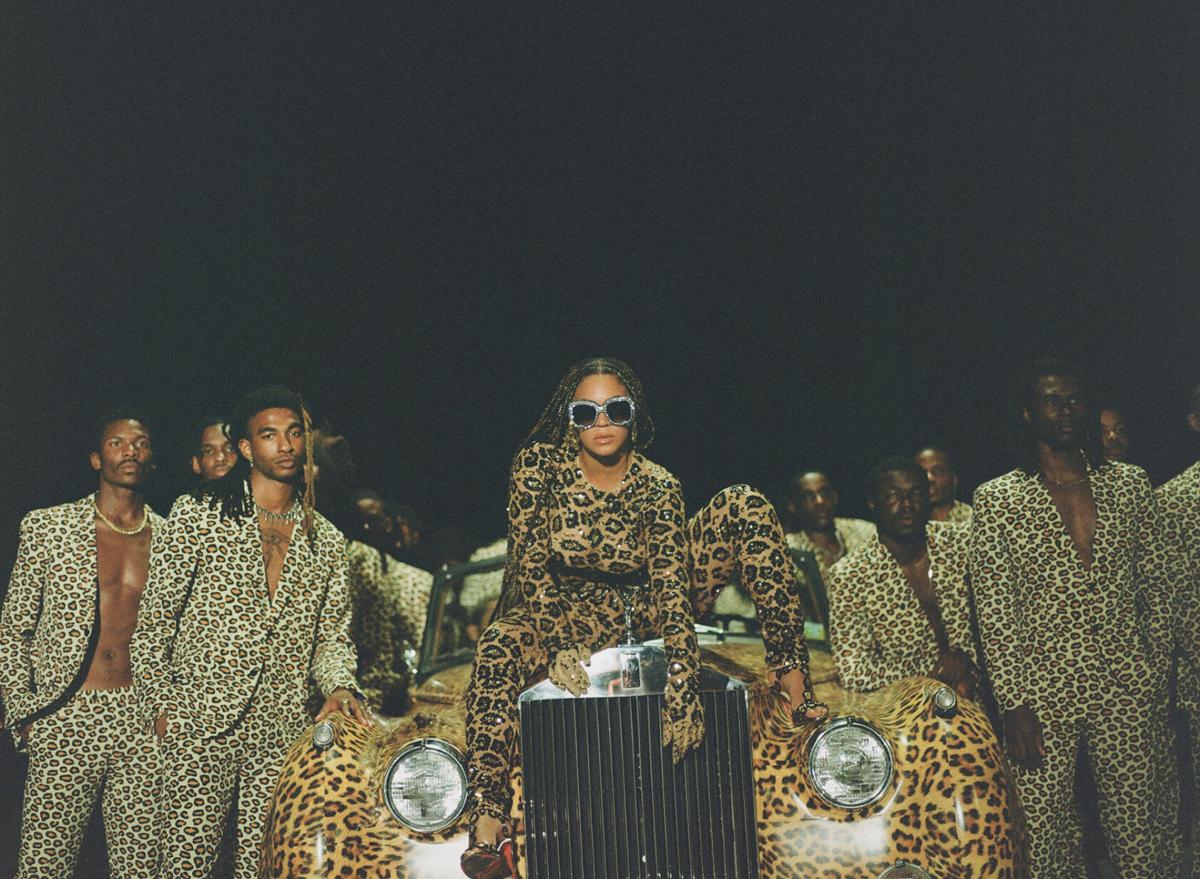 Black Is King
This "visual album" written, directed and executive produced by Beyoncé is based on the music of The Lion King: The Gift.
Get Even
Four teen enemies join forces to get revenge on their bullies but are then blamed for a crime they didn't commit. Season 1 available 7/31.
Muppets Now
Jim Henson's beloved creations are back in The Muppets Studio's first original series for Disney+.
The Umbrella Academy
Netflix, Season Premiere!
The superhero series based on the comic book series returns for a 10-episode Season 2. Ellen Page, Tom Hopper, David Castañeda and Emmy Raver-Lampman are among the ensemble cast.
Special Theme: Directed by John Ford
TCM, beginning at 12pm EST, Catch a Classic!
TCM ends its monthlong Friday salute to director John Ford today. The lineup starts with "Rookie of the Year," a half-hour baseball drama Ford directed for an episode of the TV series Screen Directors Playhousein 1955. It stars John Wayne, Vera Miles, Ward Bond and Patrick Wayne, all of whom would appear in Ford's classic The Searchersthe following year. Also airing today are the films How the West Was Won(1962), Cheyenne Autumn(1964), The Horse Soldiers(1959), Sergeant Rutledge(1960) and Two Rode Together(1961), as well as the 2019 documentary John Ford: The Man Who Invented America.
NBA Basketball
ESPN, beginning at 6:30pm Live EST
An NBA doubleheader on ESPN has the Boston Celtics vs. the Milwaukee Bucks and the Houston Rockets vs. the Dallas Mavericks.
M*A*S*H: "None Like It Hot"
Swelter along with the 4077th in a heat wave-themed 1978 episode. Hawkeye (Alan Alda) and B.J. (Mike Farrell) find relief in their new tub — but no way will this secret keep.
Upside-Down Magic
Disney Channel, Original Film!
Premiering on Harry Potter's birthday? Perfect! This original flick — also based on a book series — follows Nory (Izabela Rose) and a group of magical misfits who are overlooked at the prestigious Sage Academy.
The Wrong Stepfather
Single mom and teacher Karen (Krista Allen) falls for charismatic college adviser Craig (Corin Nemec), which is great, until Karen's daughter (Sydney Malakeh) learns about his troubling past.
Little Women
Love is a great beautifier indeed, and we can't help loving writer-director Greta Gerwig's (Lady Bird) delightful, Oscar-nominated 2019 update of the Louisa May Alcott classic. This may be the seventh time the book has been adapted to film, but it all feels new and fresh, with Saoirse Ronan as unwavering Jo March, a writer who loves good, strong words that mean something. She aspires to tell the story of her family, including sisters Meg (Emma Watson), Amy (Florence Pugh) and Beth (Eliza Scanlen) and wise mother Marmee (Laura Dern). Meryl Streep drops by as indomitable Aunt March, and Timothée Chalamet is dashing as Laurie, but it's the wonderful March sisters who steal our hearts.
Ant-Man and the Wasp
This is the network television premiere of the 2018 Marvel film filled with plenty of humor and action, as the titular superheroes (Paul Rudd and Evangeline Lilly) look to solve the injustices in the world. Scott Lang (Rudd) is balancing fatherhood with his life as the superhero Ant-Man when Dr. Hank Pym presents him with an urgent new mission that will have him fighting alongside the Wasp (Lilly).
The Go-Go's
Known for '80s hits like "We Got the Beat" and "Our Lips Are Sealed," the Go-Go's remain the only all-female band who wrote their own songs and played their own instruments to have a No. 1 album on the Billboard charts. The band granted full access for this textured biography featuring candid interviews and archival footage to tell the real story of their meteoric rise to fame and the journeys, triumphs, laughter and struggles along the way.
Martha Knows Best
HGTV, 10pm EST, New Series!
Join lifestyle icon Martha Stewart as she completes a variety of beautiful outdoor projects at her Bedford, N.Y., farm in this new series. Throughout the 30-minute episodes, Martha's superfans — as well as a few of her famous friends — will virtually pop in to chat with her and get advice on their own home projects. During the premiere episode, Martha will explore the world of container gardens and lend advice on herb gardening to her longtime pal Snoop Dogg. Future projects include building a stone pathway for her muster of peacocks and chatting with Lupita Nyong'o about how to choose the best stems for do-it-yourself floral arrangements.
Be the first to know
Get local news delivered to your inbox!