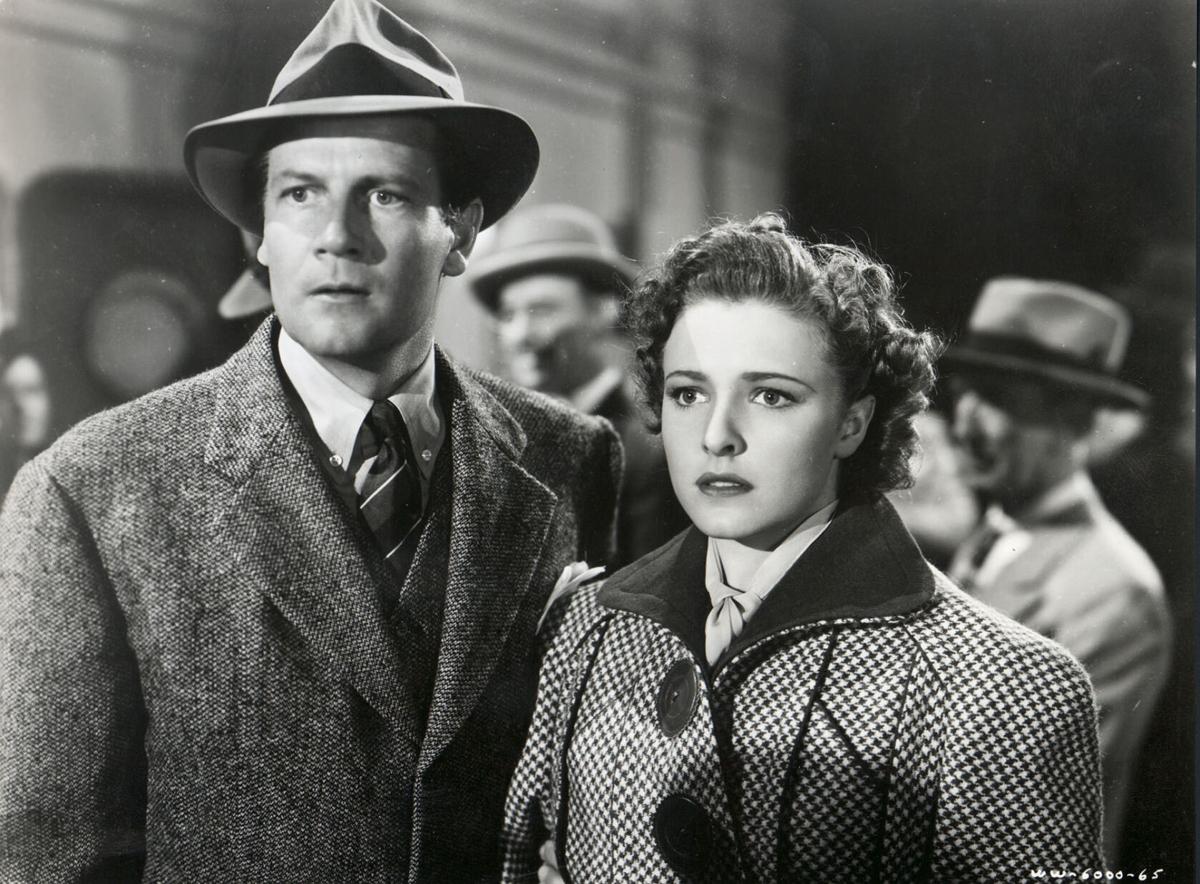 Foreign Correspondent
TCM, 12pm EST, Catch a Classic!
The second film that British-born Alfred Hitchcock made in Hollywood was this terrific, Best Picture Oscar-nominated 1940 spy thriller starring Joel McCrea as American newsman John Jones, who seeks to give up his dull New York beat and experience adventure. But he gets more than he bargained for after being assigned to London as a foreign correspondent. The intrigue Jones gets caught up in becomes the most dangerous story of his career, as the assassination of a Dutch diplomat leads him into a nest of Nazi spies on the eve of World War II. Laraine Day, Herbert Marshall, George Sanders and Best Supporting Actor Oscar nominee Albert Bassermann also star. — Jeff Pfeiffer
Ghost Brothers: Lights Out: "Flight or Fright"
discovery+, Season Finale!
Dalen Spratt, Juwan Mass and Marcus Harvey climb aboard the USS Lexington to confront a dark paranormal presence. As they dive into the World War II aircraft carrier's history and make contact with restless spirits, they reveal there is more to the haunting than anyone expected.
My Little Pony: Pony Life
Discovery Family Channel, 11:45am EST, Season Finale!
Season 2 of the animated kids series that follows the Mane 6 as they gallop through learning experiences in Sugarcube Corner ends today.
Valerie's Hot Dish
Valerie Bertinelli has the most delicious girl-hang in this special, which finds the actress turned chef bravely sharing her kitchen — and, no doubt, a few laughs — with her comedienne besties Melissa Peterman (Young Sheldon) and Nicole Sullivan (black-ish).
Major League Baseball
FOX, beginning at 7pm Live EST
Saturday MLB regional primetime games return to FOX tonight, with viewers seeing either the Chicago Cubs at the St. Louis Cardinals, the Boston Red Sox at the Philadelphia Phillies or the L.A. Dodgers at the San Francisco Giants.
Wonder Woman 1984
Grab your golden lasso and your shoulder pads. In this divisive 2020 follow-up to 2017's universally adoredWonder Woman, director Patty Jenkins puts an '80s spin on the franchise after the World War I-set origin story. Hero Diana Prince (Gal Gadot) is putting her bulletproof bracelets to use at a mall, and working a museum job in D.C., when a mysterious object that grants wishes surfaces. Chaos erupts as her lost love Steve Trevor (Chris Pine) returns and entrepreneur Maxwell Lord (The Mandalorian's Pedro Pascal) uses the stone to amass power. Come for the over-the-top action scenes, stay to debate the transformation of Diana's desperate coworker Barbara Minerva (Kristen Wiig) into the supervillain Cheetah.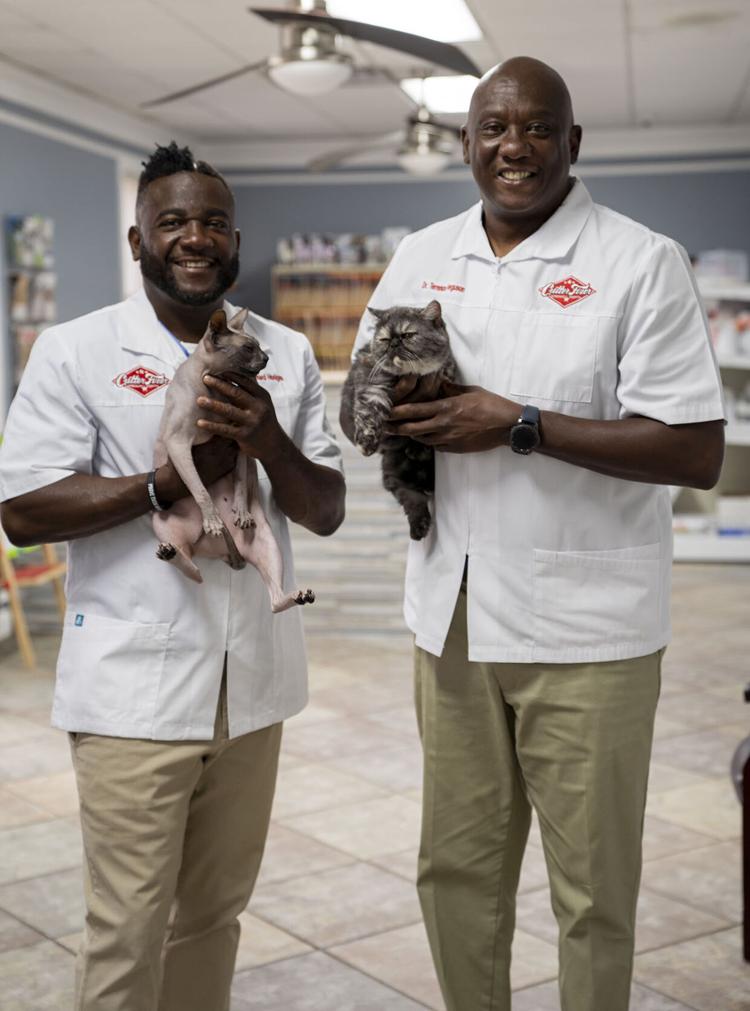 Critter Fixers: Country Vets
Nat Geo Wild, 9pm EST, Season Premiere!
Dr. Hodges and Dr. Ferguson are two lifelong friends who own and operate Critter Fixer Veterinary Hospitals, located 100 miles south of Atlanta. Join the docs for a brand-new season of animal care, country-style. From adhering tilapia scales to saving an attacked dog to assembling a splint on a rare South American bird, for the Critter Fixer team, there is no such thing as "normal."
Iyanla: Fix My Life: "Iyanla Farewell Special"
OWN, 9pm EST, Series Finale!
After nine years and eight seasons, the award-winning hit series will come to an end. This two-hour farewell special will showcase memorable moments and never-before-seen footage from the series. "The time I have spent creating and working on Fix My Life has been nothing short of phenomenal," tells Iyanla Vanzant. "In my heart of hearts, I believe that Fix My Life has contributed to the creation of a new genre of television programming, where people get to speak and see how to address issues that have been taboo. To have a network, a production team and a crew that could stand in and participate in the manifestation of this vision has been humbling and most rewarding. My prayer is that Fix My Life will be standard for others who have the vision and courage to bring personal healing work to the television screen."
Kindred Spirits: "False Witness"
Travel Channel, 9pm EST, Season Premiere!
In 1673, Rebecca Cornell was found murdered in her Rhode Island home. Days later, her ghost testified against her son. Amy Bruni, Adam Berry and Chip Coffey attempt to conjure the spirits who played a part in the centuries-old crime and reveal the truth.
Saturday Night Live: "Anya Taylor-Joy/Lil Nas X"
NBC, 11:30pm Live EST, Season Finale!
Season 46 comes to a close with actress Anya Taylor-Joy (The Queen's Gambit) making her hosting debut. She is joined by rapper Lil Nas X, marking his first time as musical guest.