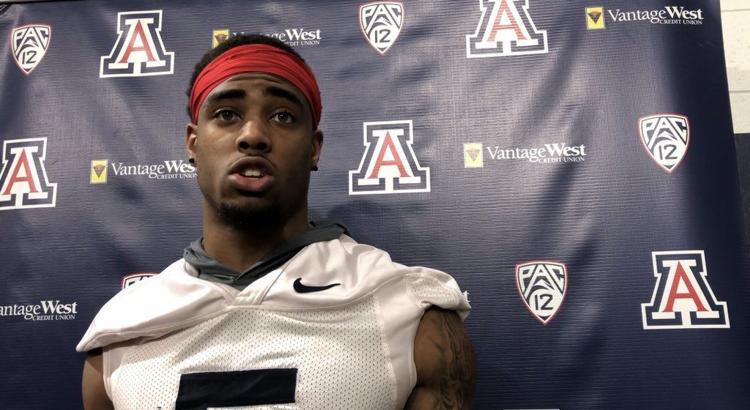 Thursday was another day scratched off the calendar leading up to Arizona's spring game at 5 p.m. Saturday.
Following the Wildcats' practice on Thursday, safety Christian Young and running back Gary Brightwell were selected to speak to media. 
Young, a sophomore from Houston, appeared in seven games for the Wildcats last season and switched from safety to cornerback during Arizona's road trip to UCLA. Young is expected to be one of the more proactive defensive backs in the secondary in 2019. 
Brightwell was a part of Arizona's 2017 recruiting class and will enter his junior year as a crucial piece to UA's rushing attack. After spending time as a slot wide receiver his freshman year, Brightwell switched to running back and carved out a complimentary role with J.J. Taylor last season. Brightwell rushed for 525 yards and three touchdowns.
Brightwell and Young are both looking to be key contributors for the Wildcats this season. Here's what they had to say following spring practice.