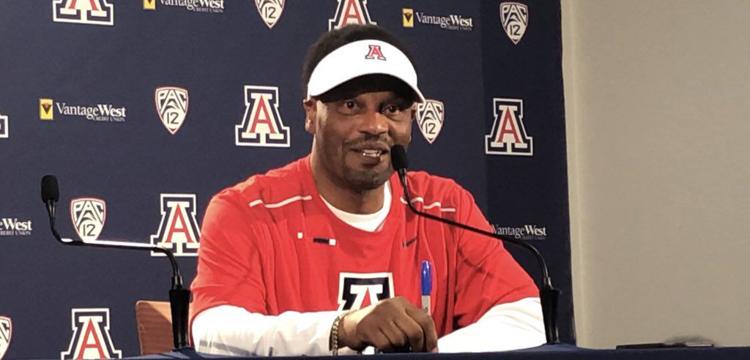 After four weeks of working in returning players and newcomers, the Arizona Wildcats packed it up for the spring. The practice period was capped off by the UA's annual spring game Saturday night, which the defense "won" with a 87-30 score against the offense.
Although quarterback Khalil Tate opened the scrimmage with a deep touchdown pass to wide receiver Devaughn Cooper, Arizona's defense — led by cornerback McKenzie Barnes and edge rusher Jalen Harris — shined at Arizona Stadium.
Statistics weren't recorded, but Harris disrupted the backfield and contributed several sacks in the time he played. Barnes had two interceptions in the secondary and flashed growth from his freshman campaign.
Tate, cornerback Jace Whittaker and head coach Kevin Sumlin spoke to the media following Arizona's spring game, here's what they had to say.