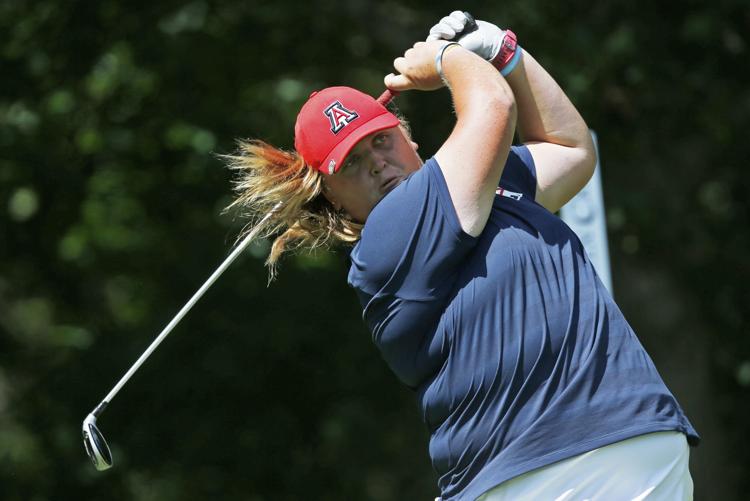 Arizona senior golfer Haley Moore, whose 5-foot putt won the NCAA championship for the Wildcats in May, is now going to Augusta National. Can you beat that?
Moore, a first-team All-Pac-12 golfer in 2018, last week was invited as one of 75 women's amateurs to play in the first annual Augusta National Women's Amateur April 3-6 in Augusta, Georgia.
Her invitation included an RSVP to Masters chairman Fred Ridley.
Moore will play a 36-hole qualifying event at two other Augusta courses and then play a practice round at the famed course on April 5, a Friday. The 30 low qualifiers will then play a championship round on April 6, televised by NBC Sports. The Masters will be played April 11-14. Moore spent last week in Australia playing in the Australian Master of the Amateurs.
The UA does not have a golf tournament scheduled during Moore's week in Augusta.