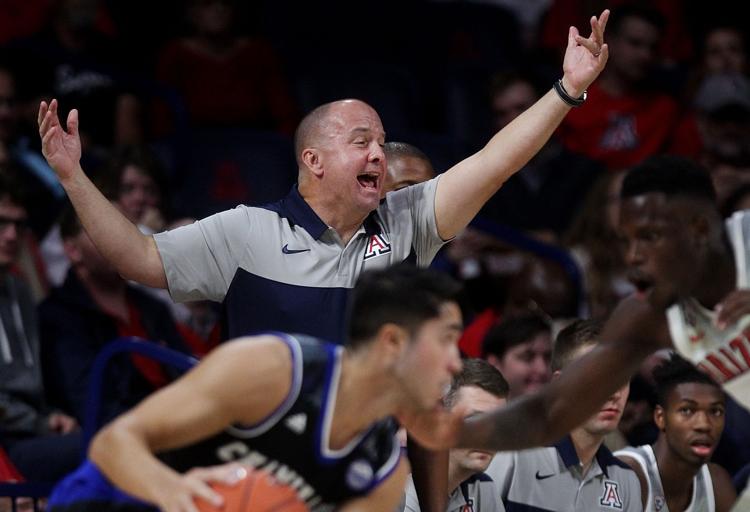 Phelps has been making $275,000 this season; he will continue to do so until his contract expires on June 30 or he is fired. He cannot be terminated until he has been given an opportunity for a pre-dismissal meeting and a just cause hearing.
It could be a contentious one. Phelps' attorney, Donald Maurice Jackson, posted on Facebook that Phelps "has performed his duties in strict compliance with NCAA and University policies." Jackson said that NCAA enforcement told him as recently as Jan. 22 that it had "made no determinations" about whether the coach broke any rules. 
While Jackson would not comment to the Star, he told ESPN that Phelps was a victim of entrapment.
"Mark Phelps has done absolutely nothing in violation of NCAA rules," Jackson told ESPN. "He has been fully cooperative with the NCAA. He has been in daily contact with the compliance staff. This is a direct response to a published story (about alleged NCAA rules violations at Arizona), and they're trying to entrap a coach in something he had no involvement in."
Miller will soon be tasked with replacing an assistant coach the school has moved to fire for the second year in a row. Miller hired former staffer Danny Peters and Santa Clara'a Justin Gainey last offseason to replace both Richardson, who was fired, and Lorenzo Romar, who took over when Pasternack left to become UC Santa Barbara's head coach. 
Both Gainey and Peters were given the unusual security of two-year contracts, with Gainey making $290,000 annually and Peters $275,000. Arizona's next assistant will likely command a similar deal considering the uncertainty within the program.