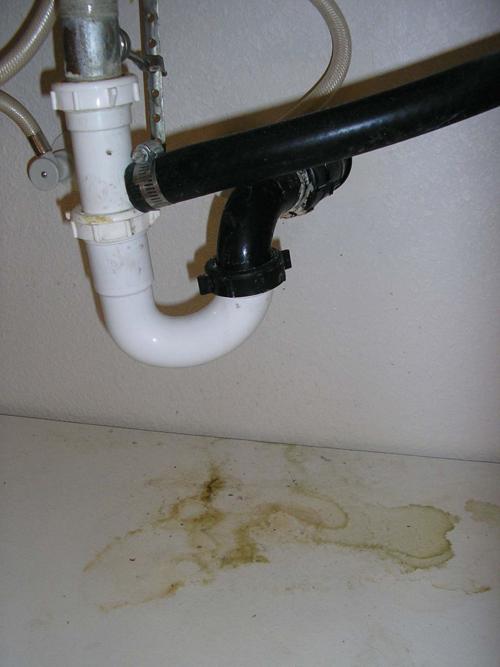 Each year, thousands of Arizona residents email or call Rosie Romero's radio show with questions about everything from preventing fires in their chimneys to getting rid of tree roots invading their sewer systems. His goal is to provide answers that suit the specific lifestyle wherever someone lives in Arizona.
QUESTION: I own a home that was built in 1969. We've started smelling damp wood around the kitchen sink, and we've also had dampness coming out of the baseboards. What should we do?
ANSWER: You're probably going to need to open up the wall in the kitchen to see where the water is coming from. You could have a break in a pipeline somewhere. You probably need to hire a plumber, and you could have a problem with mold if this isn't fixed. Take a look under the sink at the piping there as well. You may have a visible leak in a drain line or water supply line.
Q: I went to a sales event where they were promoting attic fans, radiant barrier blankets and a lot of other methods to save money on air conditioning bills. They were also selling ceramic paint that can block heat if you paint it on your house. Would any of those methods work?
A: All of these devices and products can be very costly. Generally, the amount of money that you would save on your power bill by using them would never pay for the devices themselves. Some might even make the situation worse. We find that too many homeowners spend thousands of dollars on products like these that make unrealistic claims in an effort to save a few dollars on their utility bills.
Q: I have a 1982 manufactured home. I don't think I have a condensate drain line for my air conditioner. At least I can't see one anywhere. Meanwhile, I've had problems with my air intake filter that feels wet at times. Is something wrong?
A: It's possible that your drain lines come off the coil inside somewhere and may be draining under the house. But if the filter is damp, the drain line could be cracked or could have popped off. Have an air conditioning repair service come out to look at your system.
Q: I have a natural stone floor, but I can't find anything to use to clean it. The floor was never sealed when it was laid, and now some of the stones have little grease spots all over them. How can I clean them?
A: Depending on what the stone is on your floor, it could be a tough job. Natural stone that isn't sealed will act like a sponge for dirt. You're probably going to have to call in a professional cleaner to work on it. You have to apply a poultice of cleaning material to each spot and hope it pulls the soil out of the stone. When everything is clean, they can seal the floor.
Q: I have a 15-year-old palm tree in my yard that my landscaper trims regularly. But now, I'm beginning to see empty spaces between the fronds. Will those spaces end up as a home for insects, wasps or bees?
A: That's possible; those spaces could be a breeding area for bugs and even scorpions. The landscaper is probably not pruning the fronds closely enough. Have him go back in with a chainsaw and cut off the fronds closer to the trunk. Anything sticking out that's old and dry needs to be removed. You'll have a smooth surface if the fronds are cut closely enough.
Q: I have a cape honeysuckle that was planted in April. It's tripled in size, but it isn't producing new flowers. All the flowers it had to begin with fell off.
A: It will flower again in October; it's a winter blooming plant. It starts flowering in the fall and then quits when it gets warm outside.
For more do-it-yourself tips, go to rosieonthehouse.com. Romero, a home building and remodeling expert for 29 years, is the host of the syndicated Saturday morning Rosie on the House radio program, heard locally from 8-11 a.m. on KNST-AM (790) in Tucson and from 9-11 a.m. on KGVY-AM (1080) and KGVY-FM (100.7) in Green Valley. Call 888-767-4348.