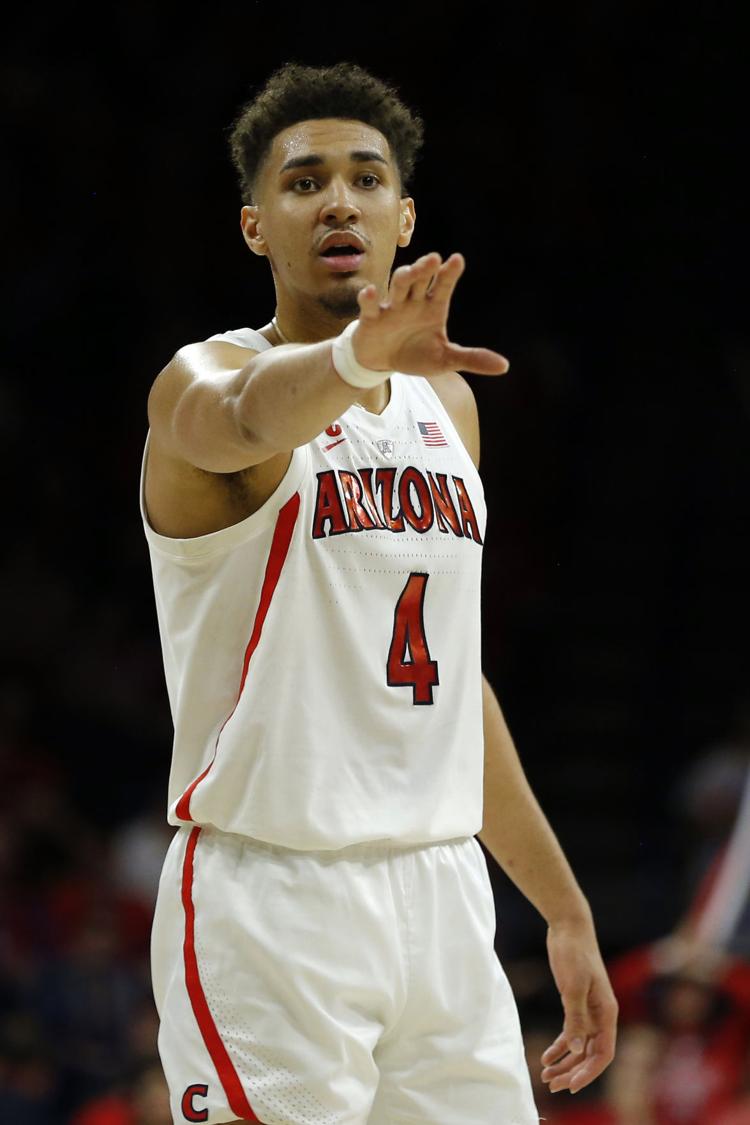 Miller has filled several immediate holes in spring recruiting with grad transfers, who have the luxury of playing right way without sitting out the redshirt season required of undergraduate transfers.
Point guard Mark Lyons came from Xavier, and led the Wildcats in scoring during the 2013-14 season. Forward Mark Tollefsen arrived from San Francisco to become a part-time starter in 2015-16, while forward Ryan Luther (Pitt) and guard Justin Coleman (Samford) filled spots of need this season.
This time, the Wildcats could lose a couple of grad transfers. Center Chase Jeter graduated in December and guard Dylan Smith is on track to do so in May, meaning both could leave if they want to seek a different experience for their final seasons of college.
Jeter would undoubtedly serve major on-and-off-court roles for the Wildcats if returns, but the 6-foot-10-inch former Duke player could also decide to dip into professional basketball. Jeter will be 22 by the time next season begins.
Jeter said after Wednesday's season-ending loss that he wasn't ready to make a decision yet. 
"Right now I'm just focused on finishing academically this year," Jeter said. "I'm kind of more focused on that. ...  No decisions have been made."
Smith's case is somewhat different. He started 13 of Arizona's final 14 games and averaging 24.4 minutes per game, playing major offensive and defensive roles as a redshirt junior.
Smith would undoubtedly become a leader for the Wildcats in 2019-20, but the arrival of Arizona's three highly regarded wing recruits — Nico Mannion, Josh Green and Terry Armstrong — might make it difficult for his on-court role to expand. Smith could pursue a more featured grad-transfer opportunity elsewhere or pursue a job in professional basketball. But he also said he had not made any decisions yet.
"That's up in the air," Smith said. "I have no clue."