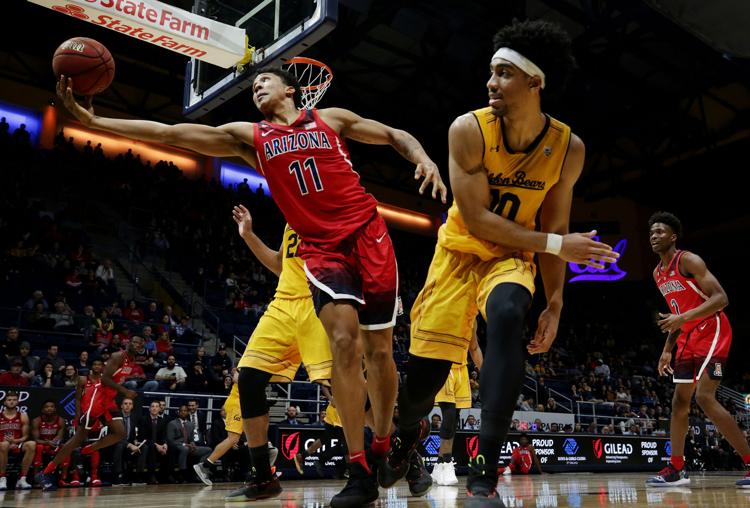 Instead of moving to the East Bay immediately after their game at Stanford on Wednesday as they normally do, the Wildcats enjoyed another night in Palo Alto during their extended week in the Bay Area.
There, the Wildcats dined at a Fleming's Steakhouse on Thursday night in between practices on Thursday and Friday at Palo Alto High School, where former UA assistant coach Rodney Tention is now the head coach.
The high school gym is just a few blocks away from the team's Palo Alto hotel, and Tention showed up to greet the Wildcats.
"It worked out great," UA coach Sean Miller said.
The Wildcats bused to Oakland after practice Friday, then shot around at Cal on Saturday. They often practice before facing Cal at the Golden State Warriors' practice facility in downtown Oakland but because the Warriors were shooting there prior to their game Friday, the facility was not available.